FREE bottle of Kegenix IGNITE Spray
Get a FREE bottle of Kegenix IGNITE Spray mailed to you which is a $19.99 value! Kegenix Ignite Keto Workout Spray is the world's first oral spray to deliver quick bursts of exogenous ketones with BHB (beta hydroxybutyrate); it helps burn fat, suppress hunger, and control sugar and carb cravings; it enhances your energy and natural fat-burning ability to help you reduce stress, lose weight, and improve mental clarity. Click this link and fill out the form to get yours, while supplies last. Limit one per household.
About Kegenix IGNITE Spray
Ignite combines ketones, caffeine, and AAKG (known for its ability to increase nitric oxide production) with glucuronolactone to help increase strength and lean muscle gains while inhibiting the synthesis of toxic by-products and reducing fatigue; it can be used before or after workouts, or anytime you need a boost.
Remember, VonBeau does not send out any free stuff. The following screenshot is of the current offer on the company's website at the time of this posting. Samples are not guaranteed. It's at the sole discretion of the company offering the freebie/sample to fulfill any and all requests.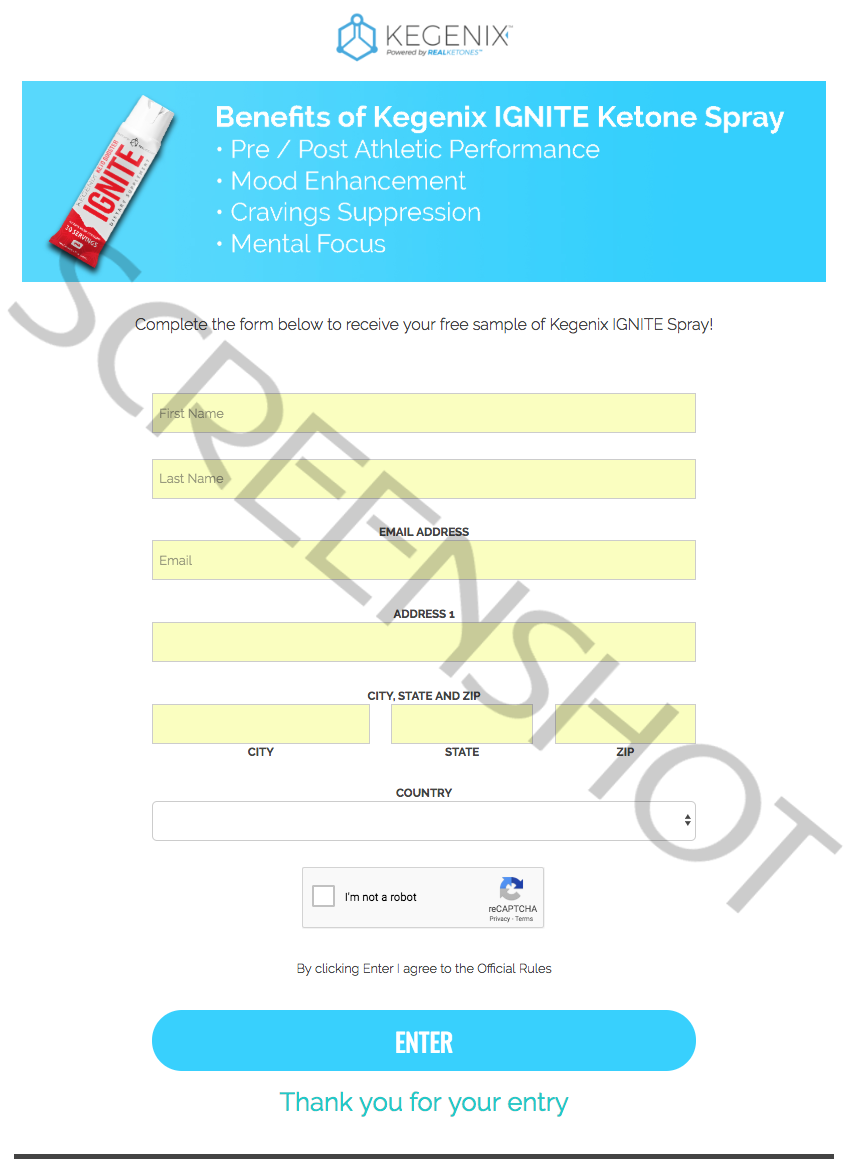 Posted by MrsVonBeau ~ See more
Freebies