HYDAWAY Bottle Brand Ambassador
Apply to be a HYDAWAY Brand Ambassador for Possible Free Water Bottles & More - HYDAWAY Bottle Company is looking for brand ambassadors in US & Canada. Some perks of being an a brand ambassador: free water bottles, cool contests, and the inside scoop on all things HYDAWAY. If you would like to be considered, click here then send them a private message on Instagram OR email them at hello@hydawaybottle.com and be sure to include your name, email address, location, and why you'd like to join the #hydawaycrew! GOOD LUCK!
About HYDAWAY
The collapsible, ultra-stashable, planet friendly, go-anywhere way to stay hydrated.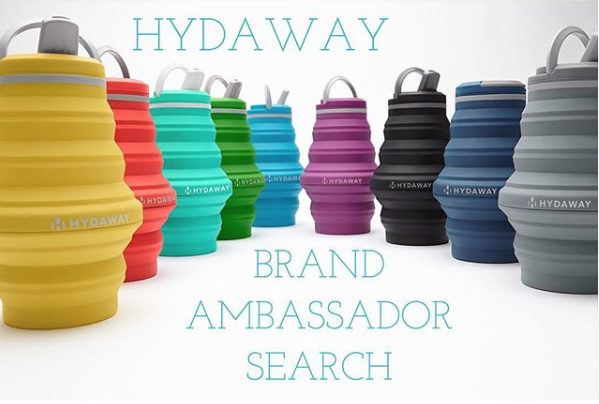 Posted by MrsVonBeau ~ See more
Freebies