Free EYERIS Eye Patch Samples
Got wrinkles? Get Free EYERIS Hyaluronic Acid Eye Patch Samples mailed to you at no cost! EYERIS is perfect for those of us who want Botox-on-the-go treatments wherever we are. Simply, click this link and follow Good2Skin on Instagram or Facebook then fill out the form to get your free samples. All they ask is that you leave an honest product review after you've tried the product. This offer will only be available while supplies last.
About EYERIS
EYERIS is the proprietary Novel μ-Needle Patch to deliver over 80% of active ingredients into skin without pain. EYERIS is the first and only μ-Needle product that uses the cross-linked HA as base matrix in a form of biodegradable or dissolving microneelde.
Remember, VonBeau does not send out any free stuff. The following screenshot is of the current offer on the company's website at the time of this posting. Samples are not guaranteed. It's at the sole discretion of the company offering the freebie/sample to fulfill any and all requests.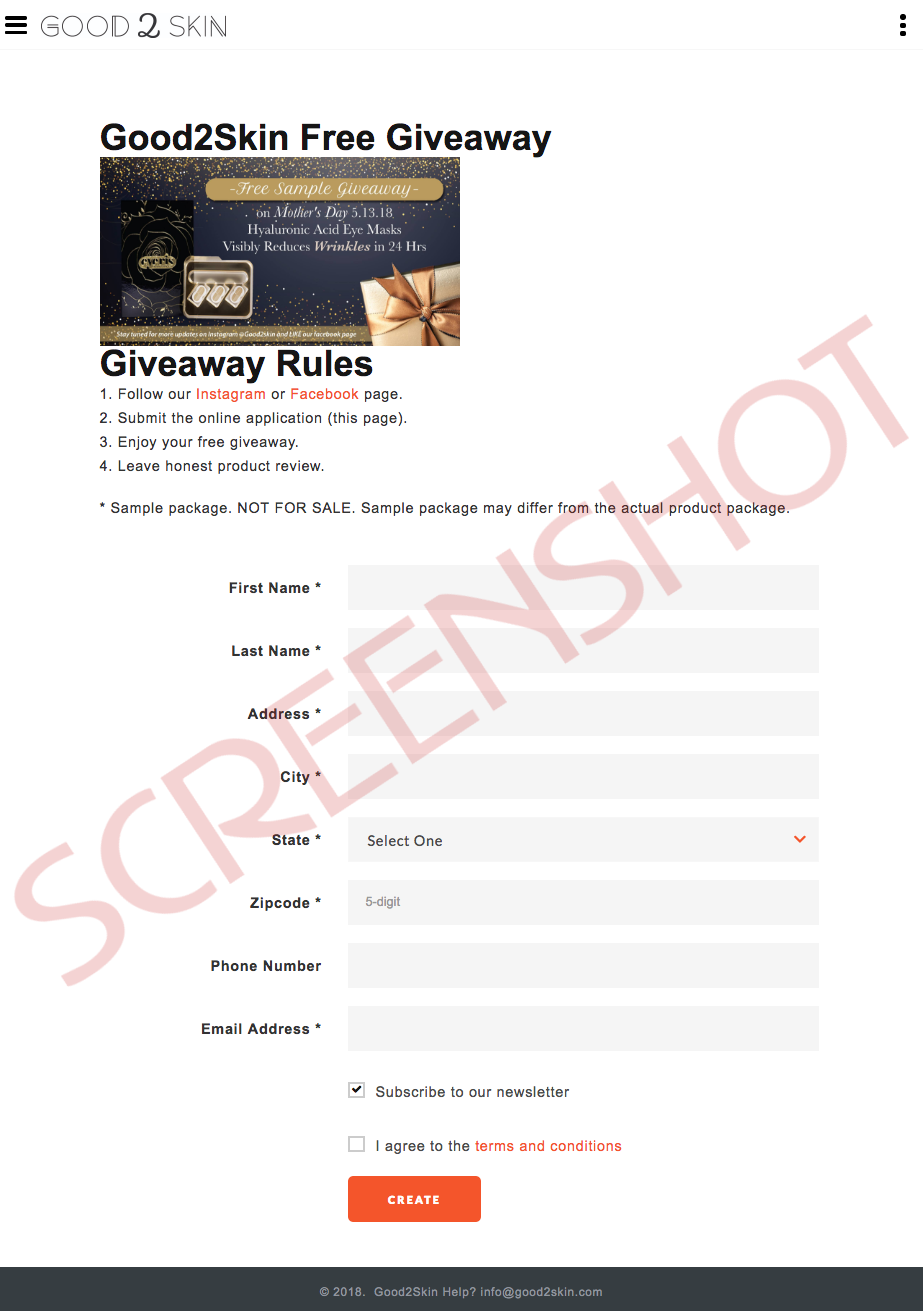 Posted by MrsVonBeau ~ See more
Samples