FREE Smooth Operator 7 Blade Razor
Bromley's For Men is offering FREE Smooth Operator 7 Blade Razor but only while supplies last! This razor has not 5, not 6, but 7 precisely engineered and positioned shaving blades -- all in the name of smoothness. HURRY over here then scroll down and fill out the form to sign up to receive your free razor in the mail. Share this great freebie offer with your pals so they can get a free razor sample too!
About Smooth Operator 7 Blade Razor
It features a honeycomb guard bar with a soft rubber surface for gliding over skin, an advanced lubricating strip with antioxidants from Argan oil and Calendula extract to help soothe sensitive and dry skin.
Remember, VonBeau does not send out any free stuff. The following screenshot is of the current offer on the company's website at the time of this posting. Samples are not guaranteed. It's at the sole discretion of the company offering the freebie/sample to fulfill any and all requests.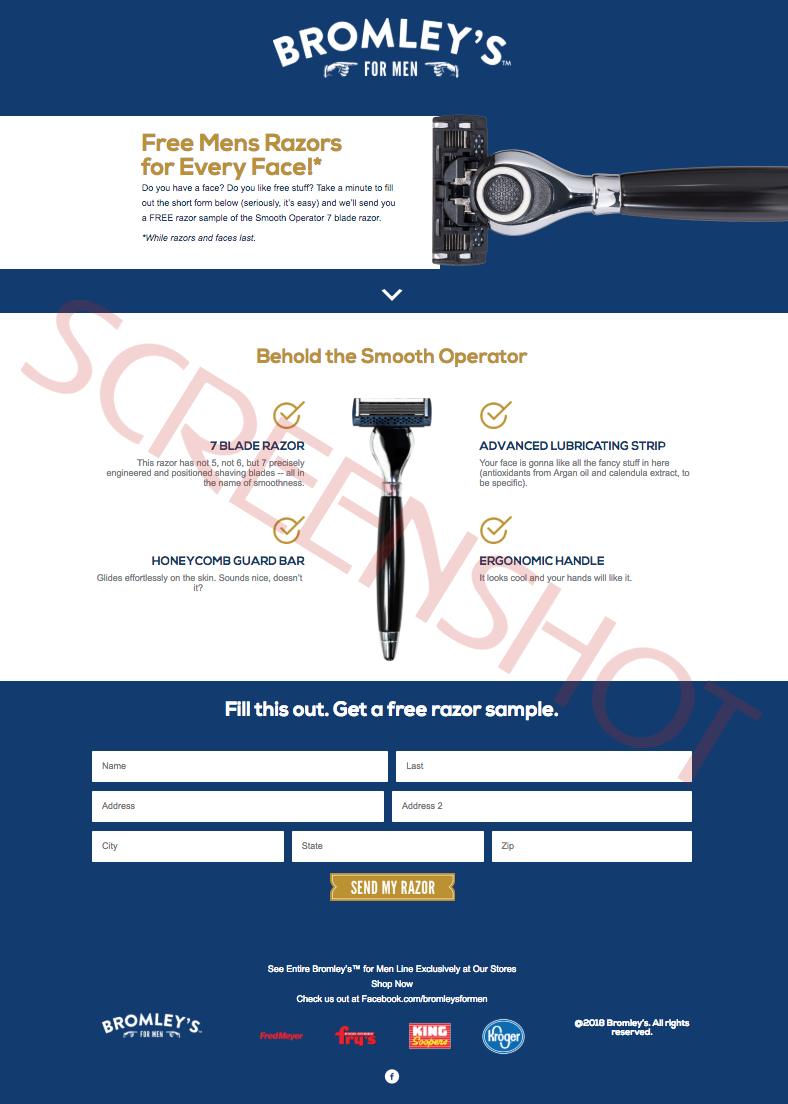 Posted by MrsVonBeau ~ See more
Freebies