FREE Le Rouge Mat Deluxe Mini Lipstick
ACT FAST! Givenchy Fragrances & Beauty is offering a FREE Le Rouge Mat Deluxe Mini Lipstick over on their facebook page but quantities are very limited. To get yours, click here for PC then look for the free sample post (see screenshot below) then click the 'Sign Up' button and fill out the form to claim your free sample. If you're on a mobile device, you can try this mobile link and switch to Desktop mode but if it doesn't show any posts, you'll have to use a computer to get this one. Thank you John and Jenifer!
Additional Info
⚠️If you have any issues with the form not submitting, switch the country to Canada and click submit (it won't go through) then change it back to United States and you should be good to go.
Below is the post you'll need to locate on the Givenchy Fragrances & Beauty facebook page for the free sample. It was the 1st post down on their fb wall for us but it might be further down the page for you so keep scrolling until you find it. Offer is open to US, UK & Ireland Only.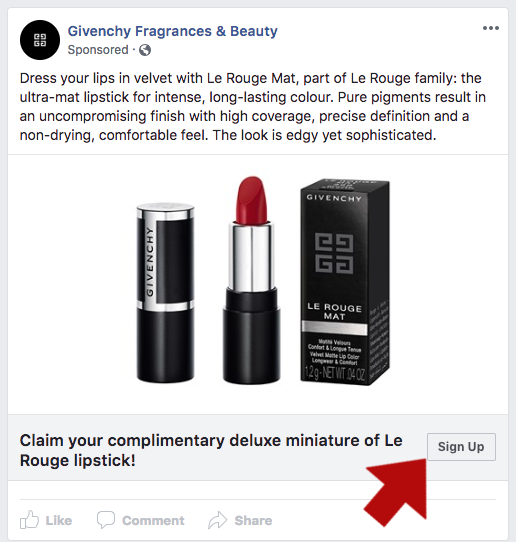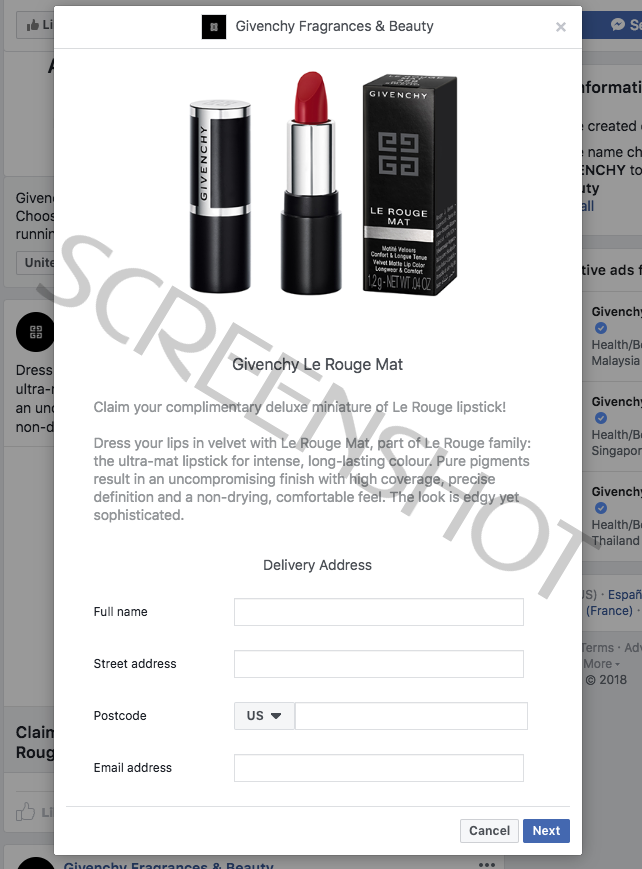 About Le Rouge Mat
Dress your lips in velvet with Le Rouge Mat, part of Le Rouge family: the ultra-mat lipstick for intense, long-lasting colour. Pure pigments result in an uncompromising finish with high coverage, precise definition and a non-drying, comfortable feel. The look is edgy yet sophisticated.
Posted by MrsVonBeau ~ See more
Samples