Request a FREE Scorpion Sticker from StoreYourBoard
Sunday, Jul 1, 2018 | Comment
StoreYourBoard is offering a FREE Scorpion Sticker while supplies last. They'll even mail it for FREE too. If you's like one, simply click this link then fill out the form to request yours.
VonBeau.com does not send out any free stuff. The following screenshot is of the current offer on the company's website at the time of this posting. Samples are not guaranteed. It's at the sole discretion of the company offering the freebie/sample to fulfill any and all requests.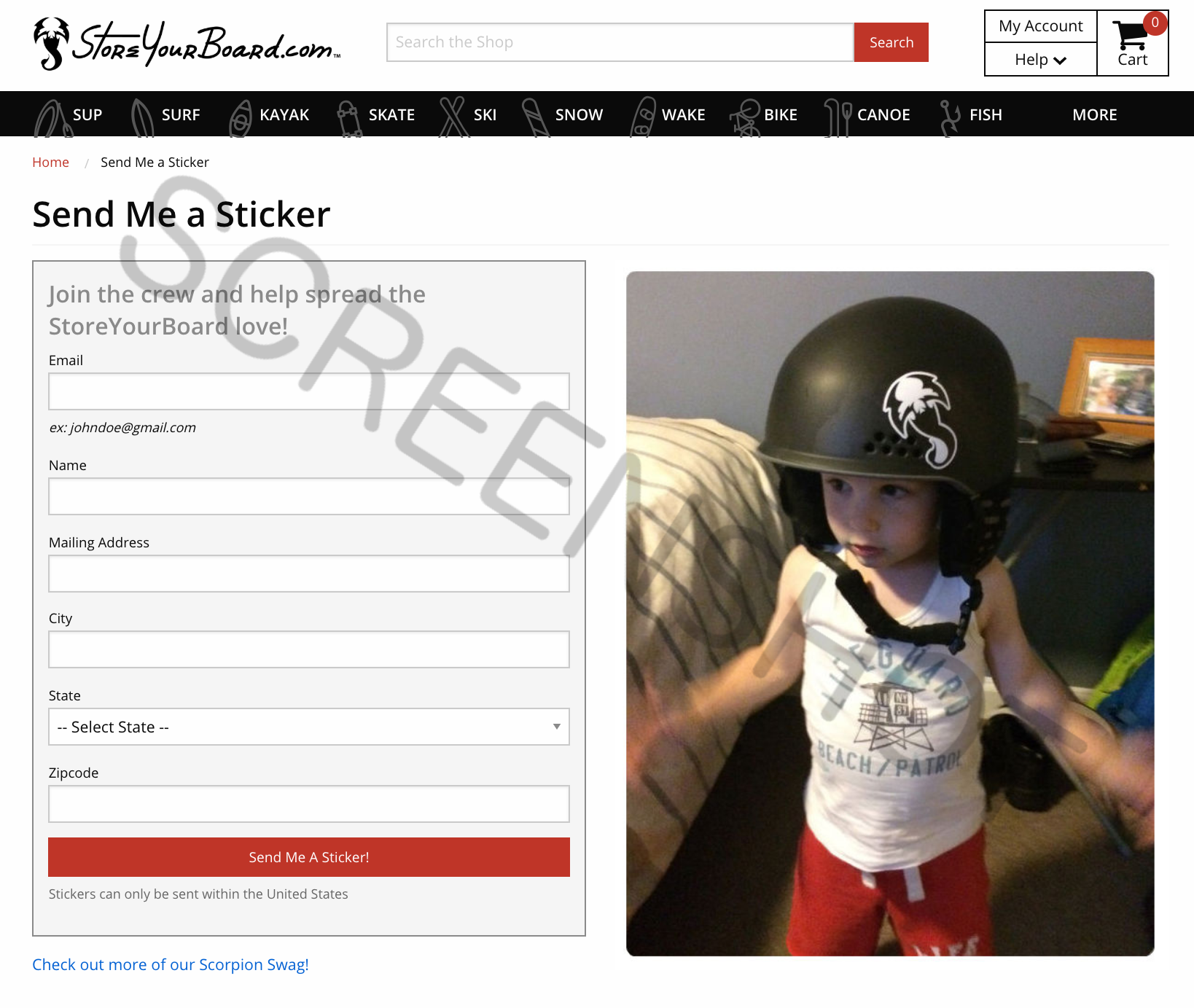 About StoreYourBoard
StoreYourBoard is the top online retailer for outdoor gear storage.
From our first Scorpion Wall Rack - constructed in the founder's basement - we've grown into the retailer of choice for outdoor adventurers interested in treating their equipment right.
Be it surf, ski, SUP, bike or other boards and sports equipment, StoreYourBoard has a rack, storage solution, travel protector or accessory for all your storage and display needs.