FREE Chili Dog, Fries and Soda for Moms at Wienerschnitzel on May 13th
Sunday, May 13, 2018 | Comment
On Mother's Day, Wienerschnitzel is offering a FREE Chili Dog, Fries and Soda for Moms and no purchase is required. Just visit a participating restaurant on Sunday, May 13th and show proof of Mom-bership (bringing in your children, showing a family photo, or telling an embarrassing story about your kids) to get your free noms!
Offer valid May 13, 2018 at participating Wienerschnitzel locations only. Not valid with any other discount.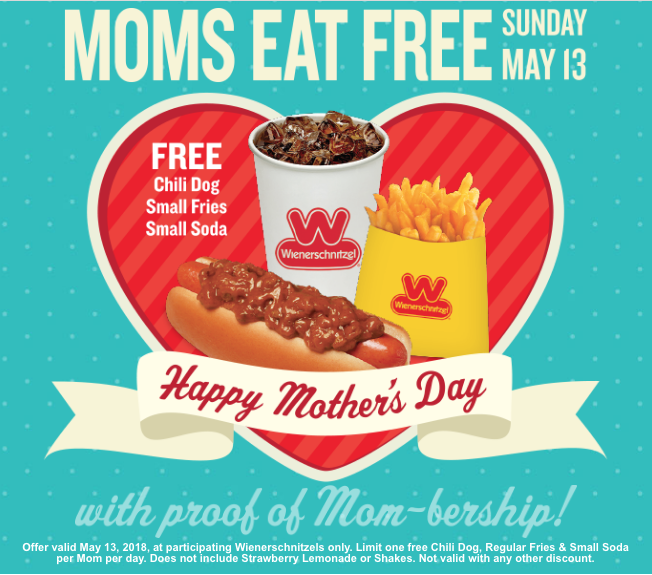 About Wienerschnitzel
Home of the world's most wanted hot dogs, chili dogs, sausages, chili cheese fries and other essential foods. They freshly grill and sell over 120 million hot dogs a year. Don't be fooled by imitators. Go with the Der-certified.