Send Your Name to the Sun
Mar 19, 2018 @ 1:33PM CDT
|
Comment
Be part of the first mission to touch the Sun and Send Your Name to the Sun for FREE! The Parker Solar Probe spacecraft will plunge through the Sun's atmosphere, closer to the surface than any spacecraft before it, facing brutal heat and radiation conditions—and ultimately providing humanity with the first-ever close-up view of a star. Click this link and fill out the form then follow the instructions sent via email to send your name off to the Sun! Deadline is April 27, 2018 (11:59 p.m. ET). What does submitting my name do? All submitted names are reviewed, approved and then etched onto a microchip to be placed aboard NASA's historic Parker Solar Probe spacecraft launching in summer 2018.
About The Mission
Parker Solar Probe will swoop to within 4 million miles of the sun's surface, facing heat and radiation like no spacecraft before it. Launching in 2018, Parker Solar Probe will provide new data on solar activity and make critical contributions to our ability to forecast major space-weather events that impact life on Earth.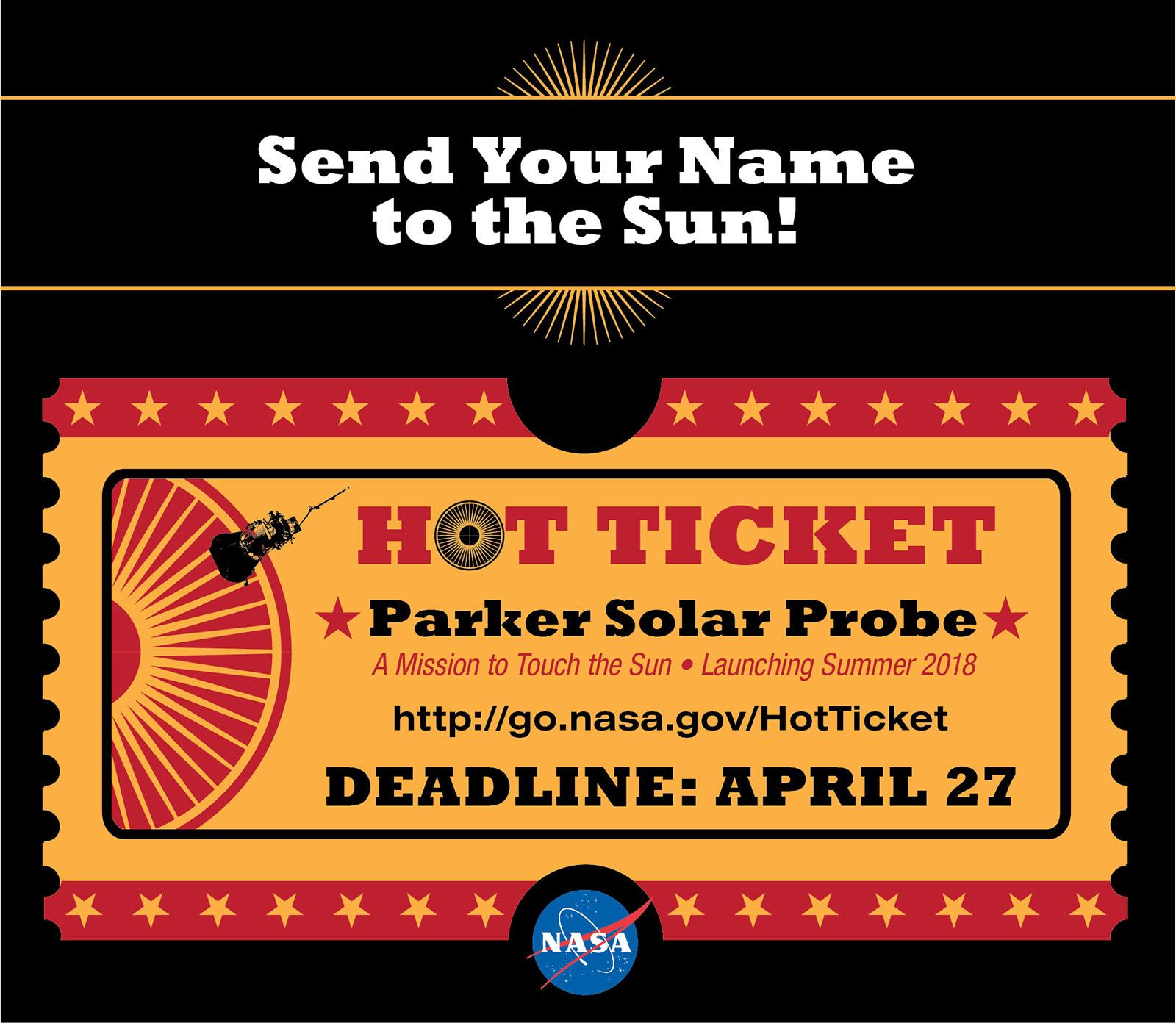 The spacecraft, about the size of a small car, will travel directly into the Sun's atmosphere about 4 million miles from the star's surface. The primary science goals for the mission are to trace how energy and heat move through the solar corona and to explore what accelerates the solar wind as well as solar energetic particles. The mission will revolutionize our understanding of the Sun, where changing conditions can spread out into the solar system, affecting Earth and other worlds.
Posted by MrsVonBeau ~ See more
Freebies