FREE Limited-Edition Element T-Shirt
Mar 14, 2018 @ 1:19PM CDT
|
Comment
In celebration of Pi Day, SparkPost is offering up a FREE Limited-Edition Element T-Shirt to US and Canada residents, while supplies last. Click this link and fill out the form to request yours. Be sure to include your complete mailing address (street, city, state and zip) in the last box. Company name and Job Title required.
VonBeau.com does not send out any free stuff. The following screenshot is of the current offer on the company's website at the time of this posting. It's at the sole discretion of the company offering the freebie/sample to fulfill any and all requests.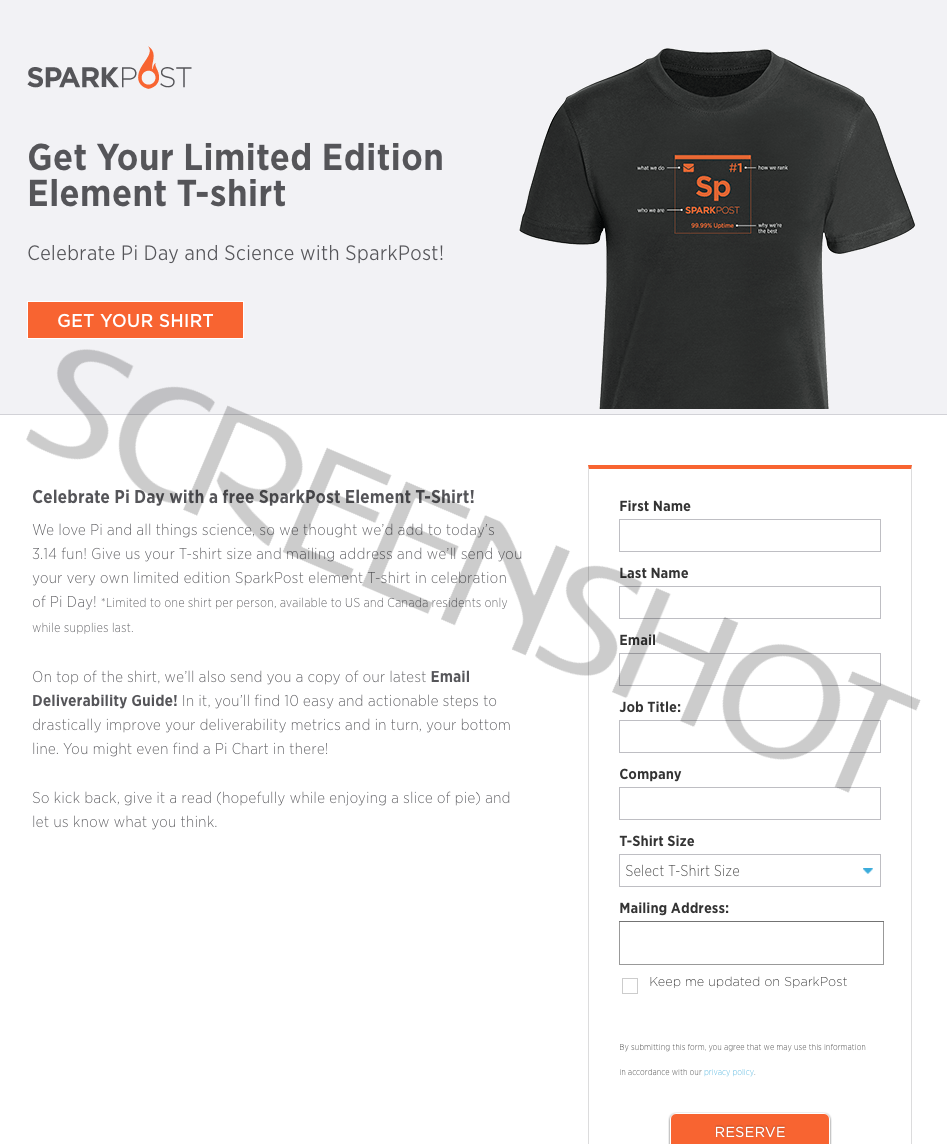 About SparkPost
SparkPost is the world's #1 email delivery provider. SparkPost delivers any application's emails on time and to the inbox, with the performance, deliverability, flexibility, and analytics product development teams need to drive customer engagement and growth.
Posted by MrsVonBeau ~ See more
Freebies