FREE Lid O Creme Pain Reliever Sample
Lid O Creme is a fast-acting, maximum-strength topical pain relief compound that provides a solution to manage pain. For a limited time, you can request a FREE sample of Lid O Creme Pain Reliever and shipping is FREE for residents of the USA as well. Click this link then click the button and fill out the form. A phone number is required and it does say they will contact you so we recommend that you do not provide your real number; use a Google Voice number instead. Thank you Sammi!
VonBeau.com does not send out any free stuff. The following screenshot is of the current offer on the company's website at the time of this posting. It's at the sole discretion of the company offering the freebie/sample to fulfill any and all requests.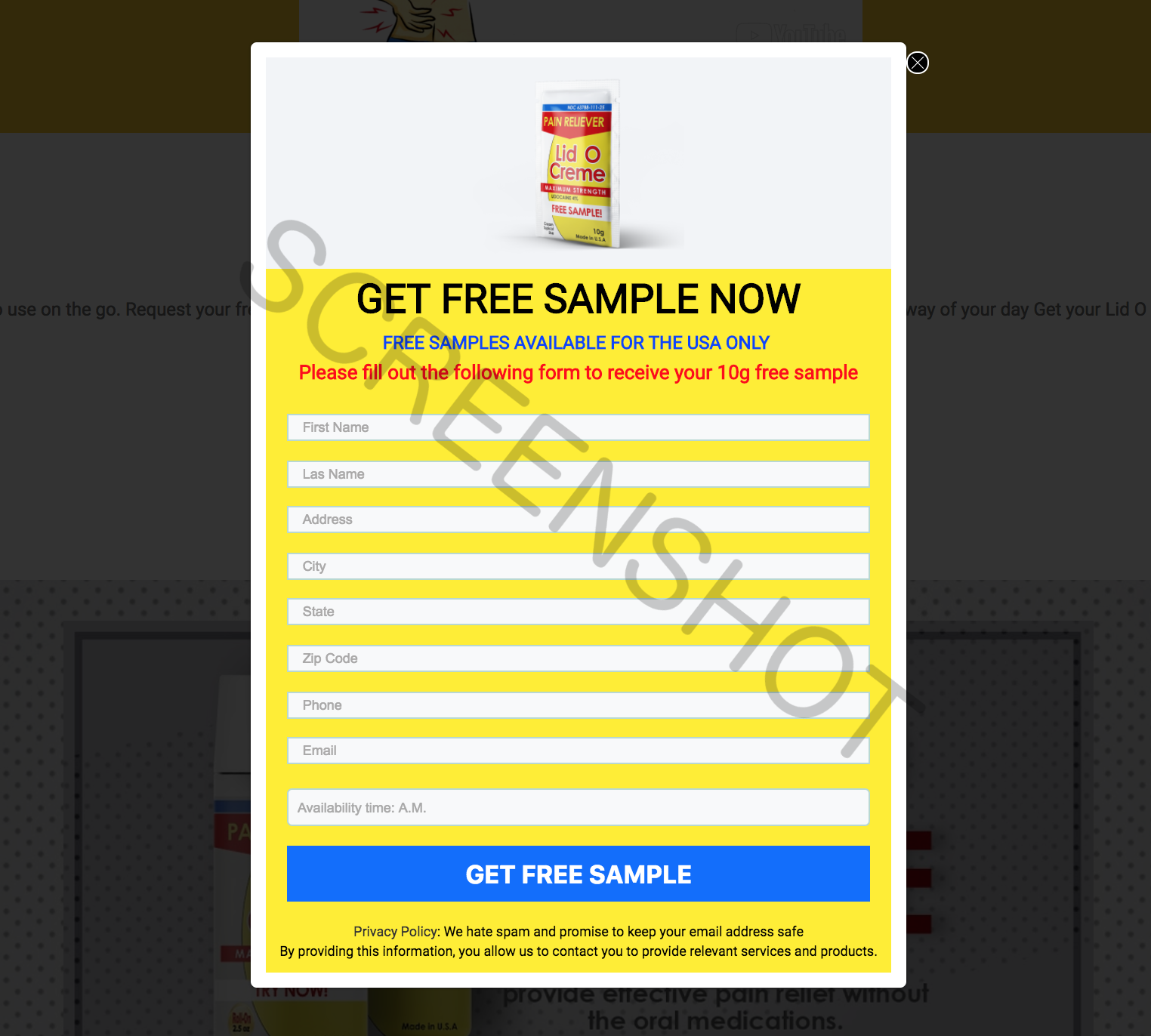 About Lid O Creme
Lid O Creme is not only a safe way to manage pain, but a natural remedy. Made with plant compounds that have been used for centuries to heal chronic conditions, this product steers clear of toxins and chemicals to heal holistically. Lid O Creme works as a standalone treatment and should not be used with heating pads or any kind of heat. Avoid tight bandaging.
Posted by MrsVonBeau ~ See more
Samples