FREE $40 Amazon Gift Code
If you have a smartphone and are considering purchasing an automobile in the next couple of months, you may be eligible to receive a FREE $40 Amazon Gift Code for downloading an app and participating in a 30-day study! Click this link then answer the questions. They are looking for people who are considering purchasing an auto in the next several months. If you qualify, you'll receive a message like the one shown below, then you'll need to download the app. To be eligible for the Free $40 Amazon Gift Code you must and keep the app active on your device over the next 30 days, participate in the check-in survey during the measurement period, and complete the final survey at the end. GOOD LUCK! We hope lots of y'all get in on this one!
Qualified participants will receive this message after answering the survey questions.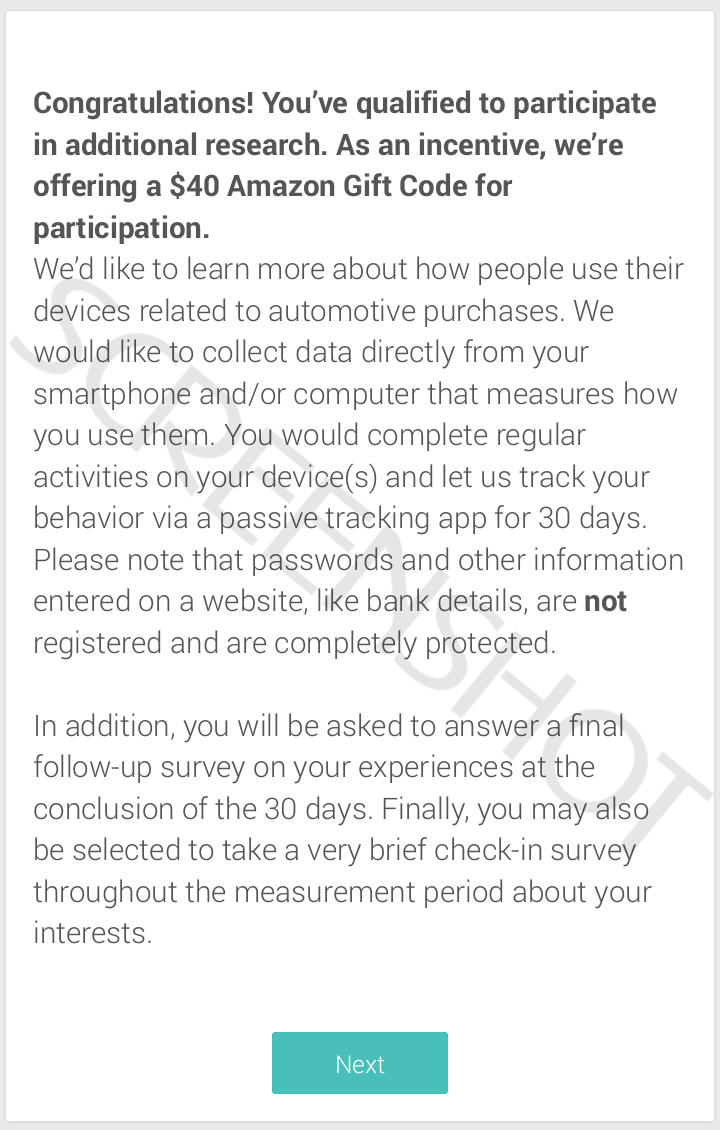 Posted by MrsVonBeau ~ See more
Freebies