2 FREE WellSyn Joint Supplement Samples
Looking for Joint Supplement for your dog that does it all? For a lmited time, VetWell is offering up 2 FREE sample bottles of WellSyn Joint Supplement and you can even get a code for FREE Shipping so this won't cost you a cent. Take advantage of this limited-time offer and discover the newest, most advanced joint care supplement for dogs on the market today. Here's how: click this link AND wait for the pop-up offering free shipping (see screenshot below) then click the "Yes, I Want FREE Shipping" button and enter your email to receive a code via email for FREE Shipping! Click the link in your email then enter the code they sent you at checkout to make you order 100% free! No payment info required! This offer won't be available for very long so if you want your pooch to have a chance to try this supplement, get over now and order yours.
Once you arrive on the VetWell offer page, wait until the following popup screen appears to get your free shipping code. If the page doesn't come up, try switching your browser or using Incognito Mode. If that still doesn't prompt the popup then the deal may be over.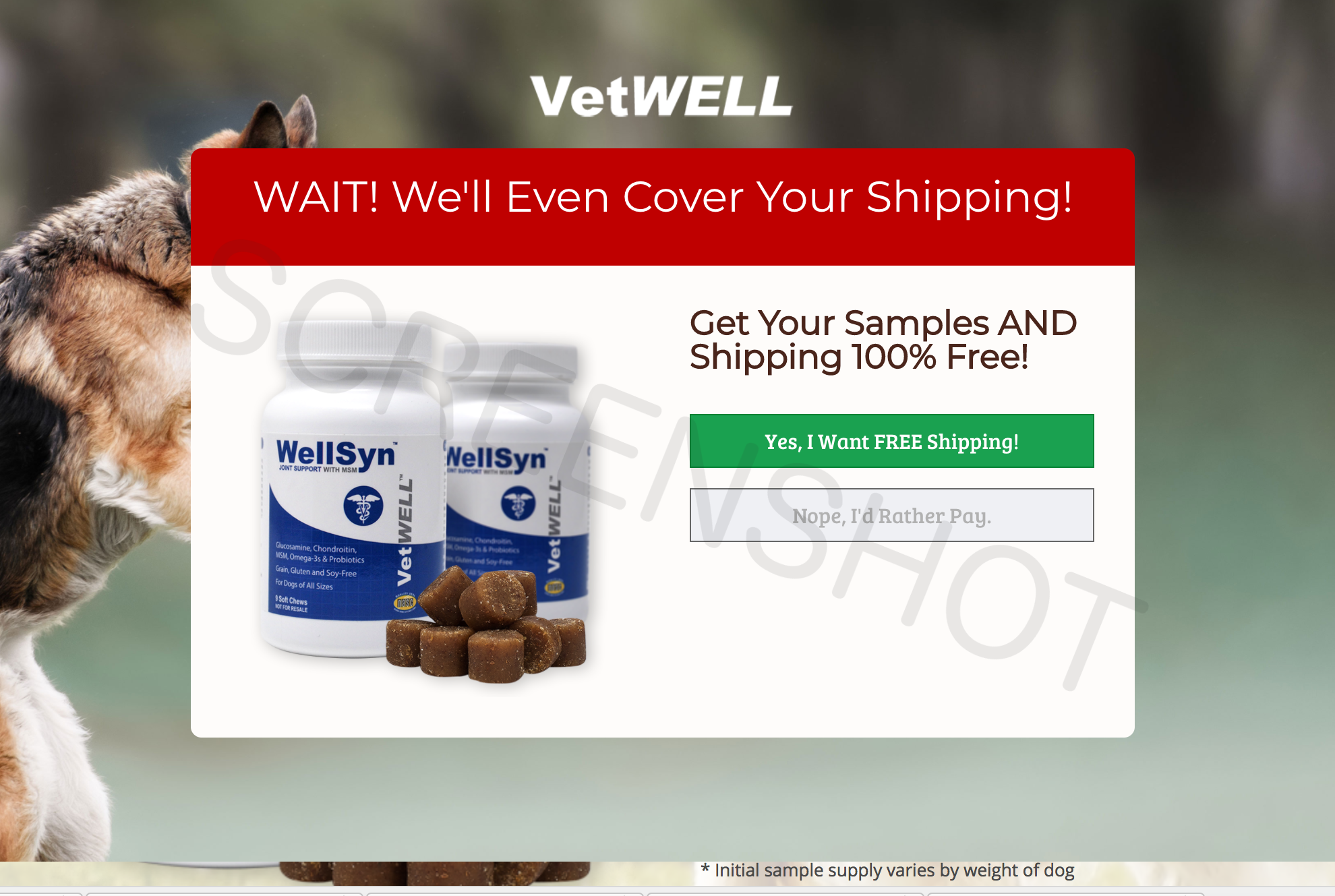 The code will make your order free with free shipping.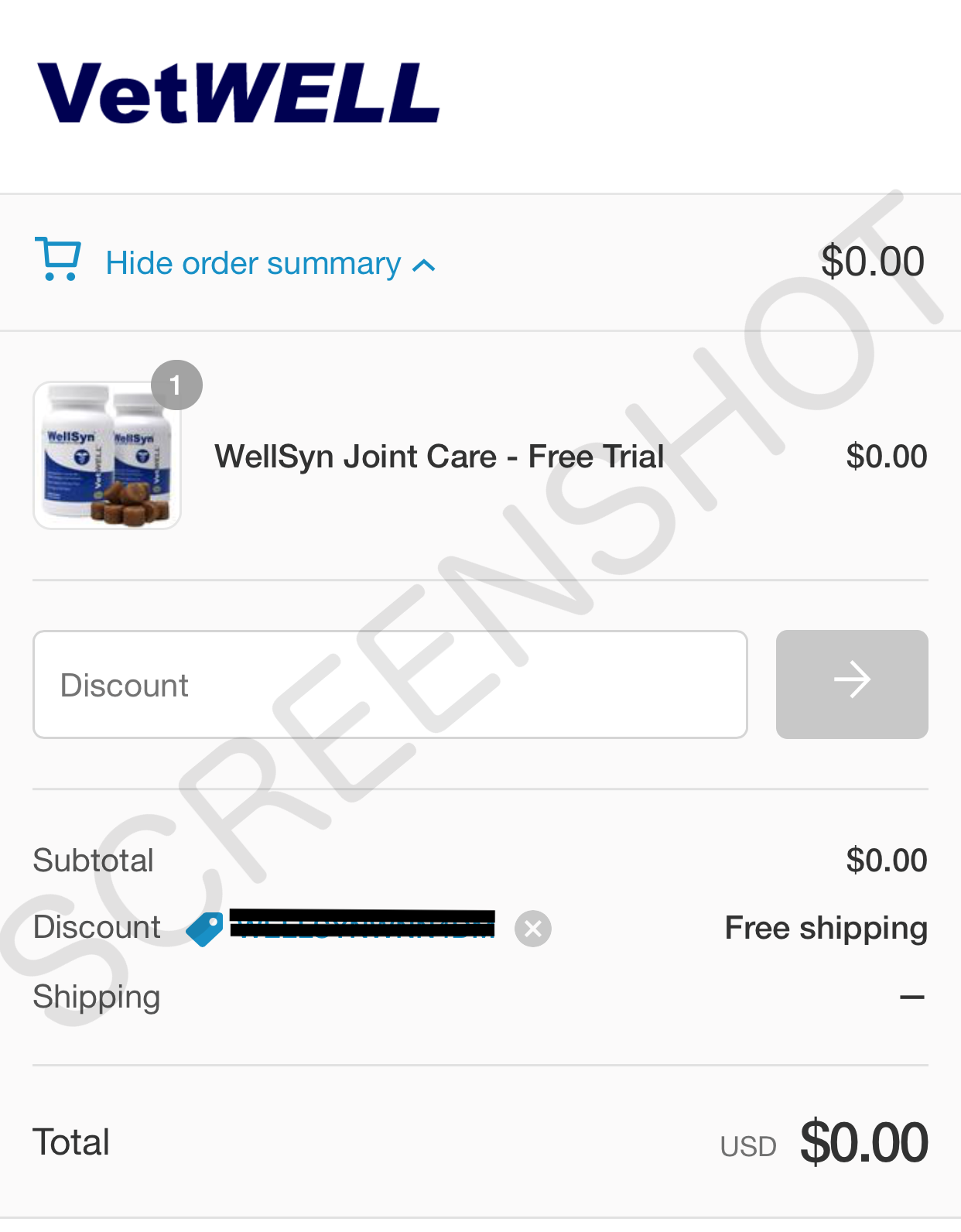 About WellSyn
WellSyn provides powerful, proven joint support with the added benefit of omega-3 and probiotics in one convenient soft chew. Maintains and repairs the cartilage in knee, elbow, and hip joints, maintains synovial fluid, slows degeneration, and reduces pain.
Posted by MrsVonBeau ~ See more
Freebies