FREE sample of BUMP & BLEMISH Solution
ESBA Laboratories is offering a FREE Sample of BUMP & BLEMISH Solution for Razor Bumps and Dark Spots with FREE Shipping! To request yours, click this link then fill out the form to receive a 1/4 Oz (7 ml) bottle, enough for 14 days of twice daily treatments to the full beard and neck area, or the bikini zone area. You'll receive an email to confirm. This will only be available while supplies last.
Remember, VonBeau does not send out any free stuff. The following screenshot is of the current offer on the company's website at the time of this posting. It's at the sole discretion of the company offering the freebie/sample to fulfill any and all requests.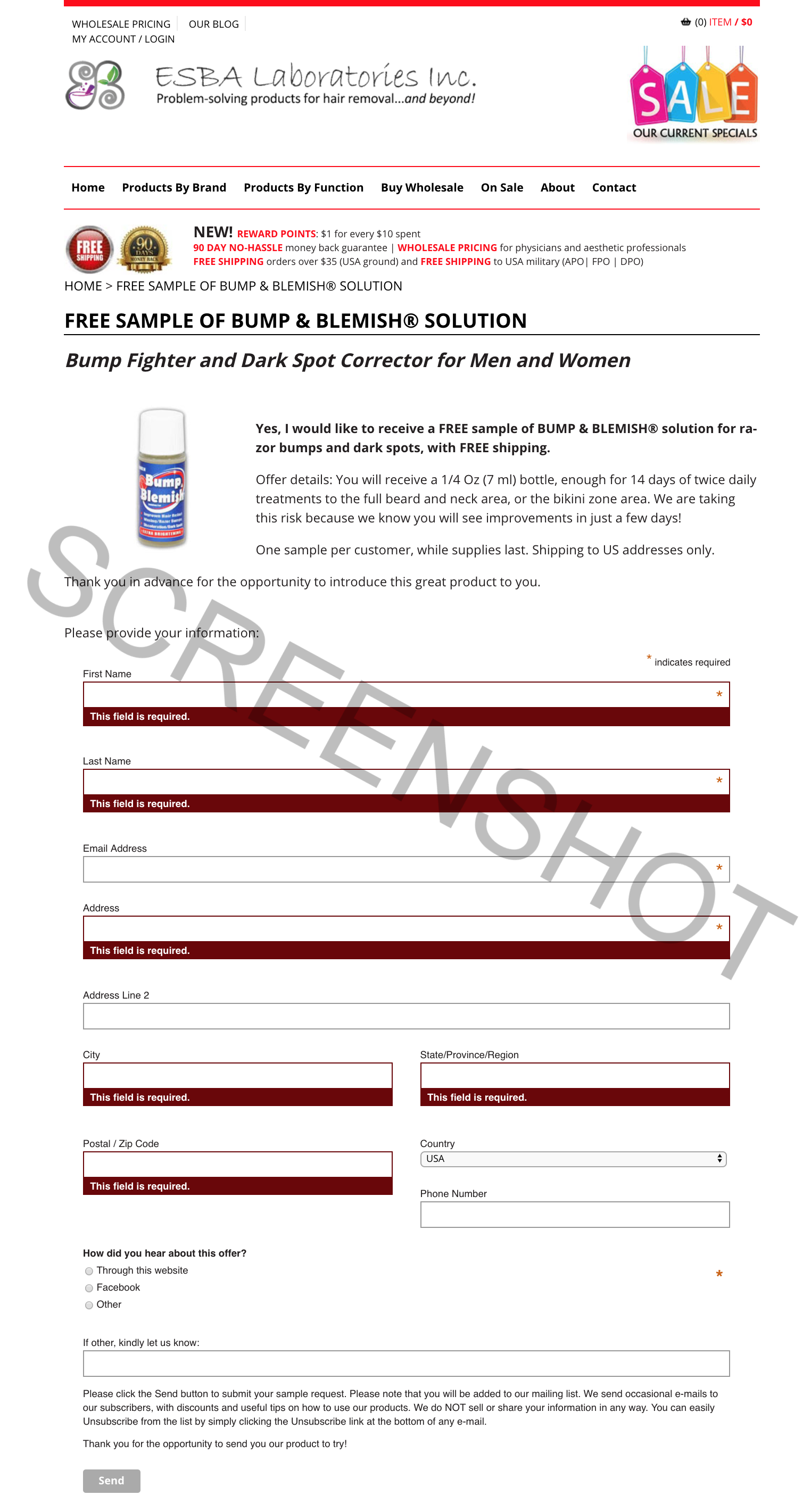 About BUMP & BLEMISH
BUMP & BLEMISH® is the most effective solution for razor bumps (also known as Pseudofolliculitis Barbae or PFB ) razor burn, ingrown hairs AND the unsightly dark spots (hyperpigmentation) they cause. More active ingredients, great skin penetration and subtle natural fragrance - it is the next generation razor bump fighter plus dark spot corrector (2 products in one!).
Posted by MrsVonBeau ~ See more
Samples