Free Pack of Organic Spinach Seeds
This year, Tasty Bite is giving away a Free Pack of Organic Spinach Seeds to anyone who pledges to be a good seed by growing and sharing their harvest with a local food pantry or someone in need. They have a total of 35,000 seed packs available and are giving out 2,000 per day, while supplies last! Hurry over here then scroll down and enter your zip code. Select your local food pantry then fill out the form to claim your free seeds. Remember, this offer is limited to the first 2,000 per day so if they're out today, try back early tomorrow! After you receive your seed packet and plant your seeds, post pics or a videos showing your progress on Twitter or Instagram using #GoodSeed to be entered for the chance to win a one year supply of Tasty Bite!
Remember, VonBeau does not send out any free stuff. The following screenshot is of the current offer on the company's website at the time of this posting. It's at the sole discretion of the company offering the freebie/sample to fulfill any and all requests.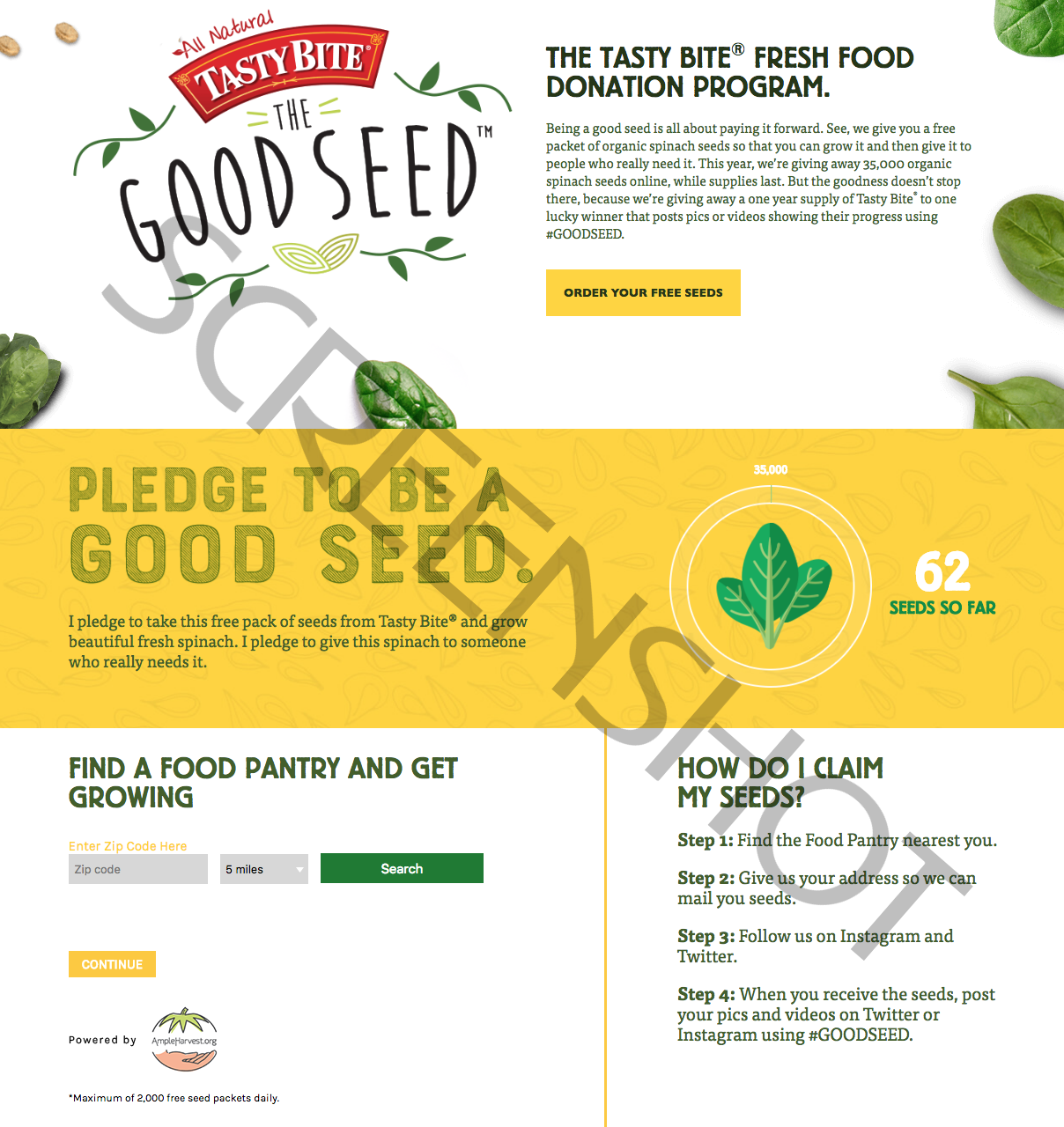 Posted by MrsVonBeau ~ See more
Freebies