FREE Whimzees Dog Treats Sample
It's National Pet Dental Health Month and Whimzees is celebrating by offering up a FREE Sample of Whimzees All Natural Daily Dental Treats for Dogs when you sign the Whimzees Pledge. Click this link then fill out the form to sign the pledge and get a free sample. IMPORTANT: Be sure to put your entire mailing address (street, city, state and zip) on the one address line. This offer will only be available while supplies last.
Remember, VonBeau does not send out any free stuff. The following screenshot is of the current offer on the company's website at the time of this posting. It's at the sole discretion of the company offering the freebie/sample to fulfill any and all requests.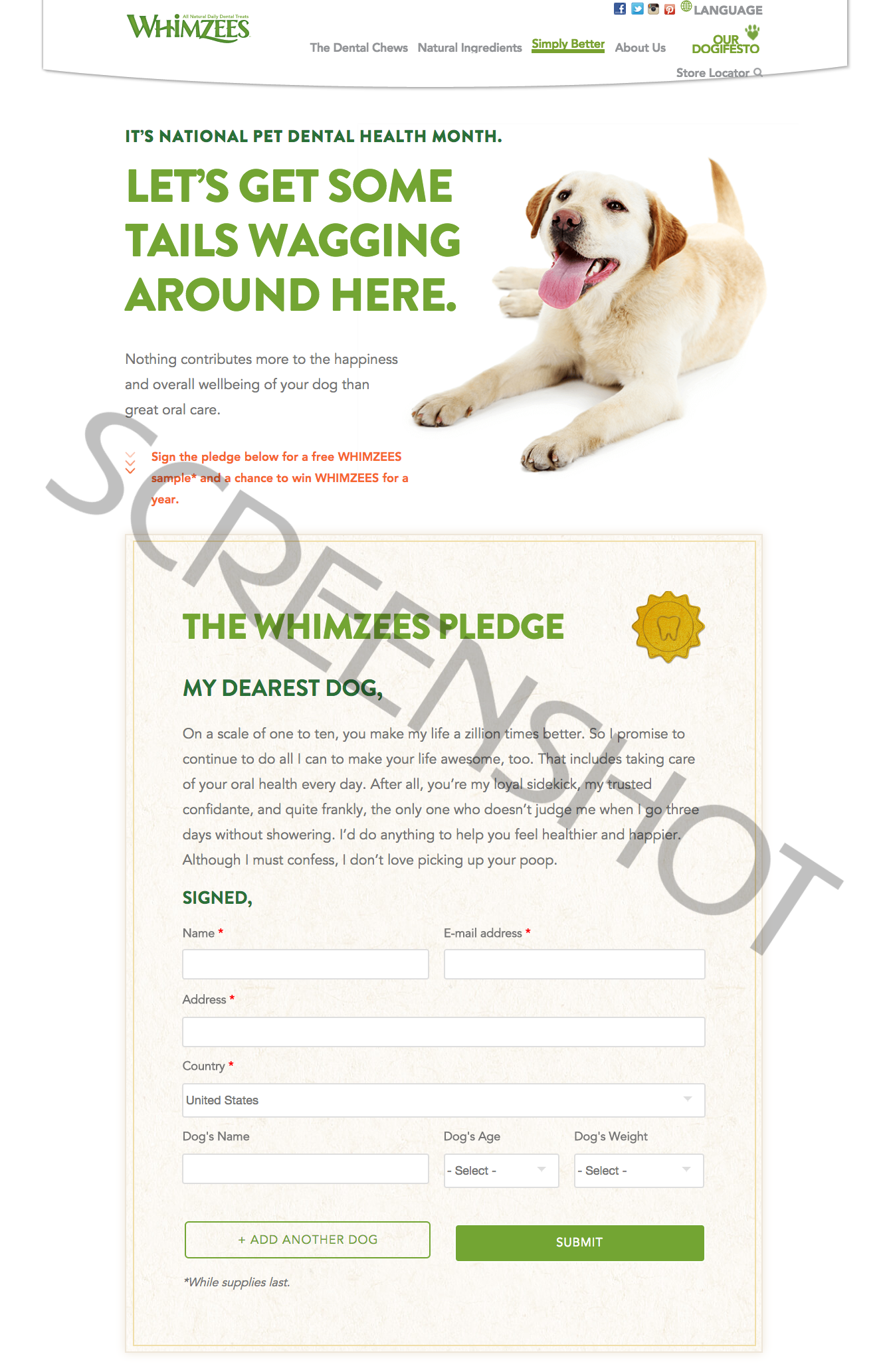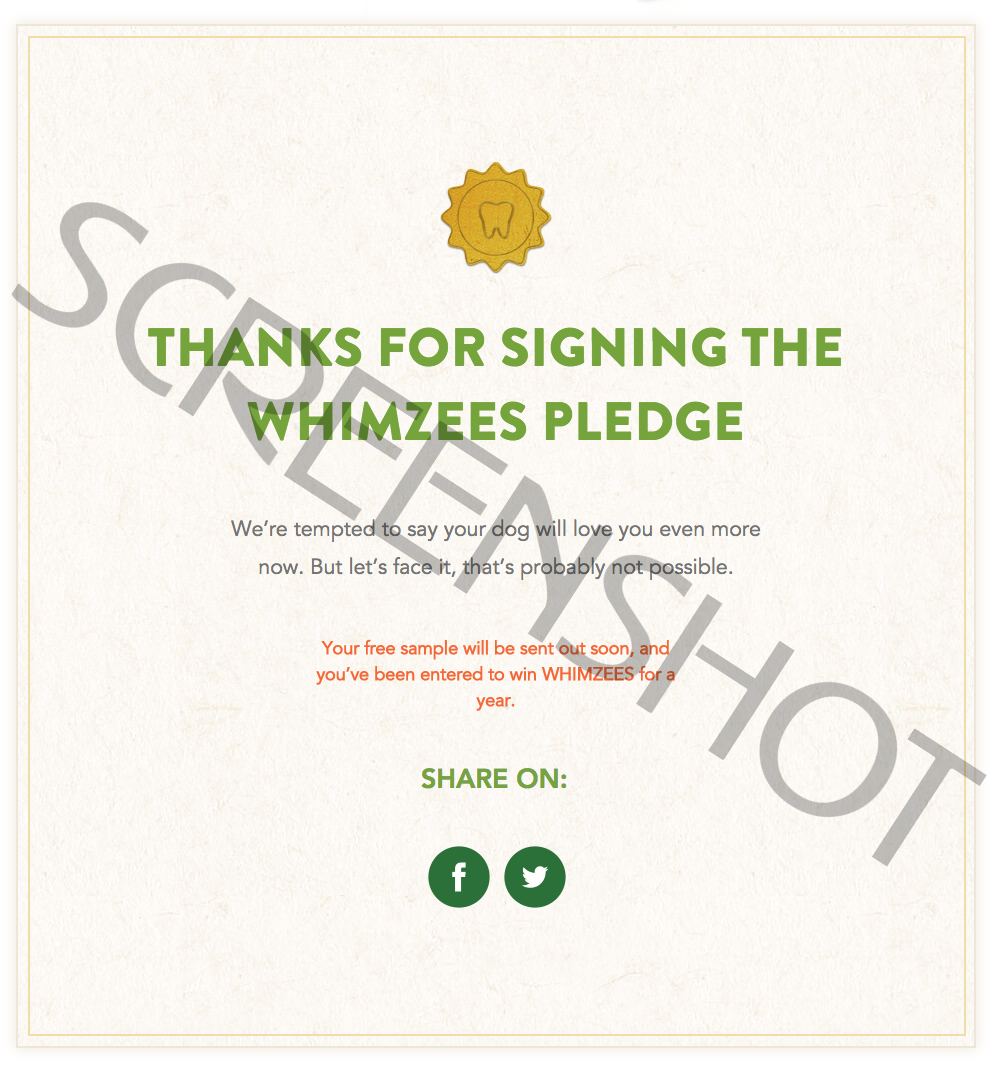 About Whimzees
WHIMZEES™ Natural Daily Dental Treat is a natural-ingredient doggie dental chew from WellPet that's healthier, higher-quality and funnier than any chew your dog has ever tasted. It's made from limited vegetarian ingredients, and is produced sustainably in ways that are better for the planet.
Posted by MrsVonBeau ~ See more
Samples