FREE Digestive Advantage Products
Join The Probiotic that Survives for Possible FREE Digestive Advantage Products - Digestive Advantage, The Probiotic that Survives is a sampling program recently launched at Digestive Advantage to get some of their newest products in your hands in exchange for your honest reviews. As a program member, you will be periodically invited to select FREE Products for your trial at absolutely no cost to you. Hurry over here and sign up now before they close the registration link! Check for the confirmation email to verify your email address so you can be eligible to select products. You'll receive a campaign email alert when a product selection time period is open and you'll need to act fast because quantities are shipped out first come, first served.
Remember, VonBeau does not send out any free stuff. The following screenshot is of the current offer on the company's website at the time of this posting. It's at the sole discretion of the company offering the freebie/sample to fulfill any and all requests.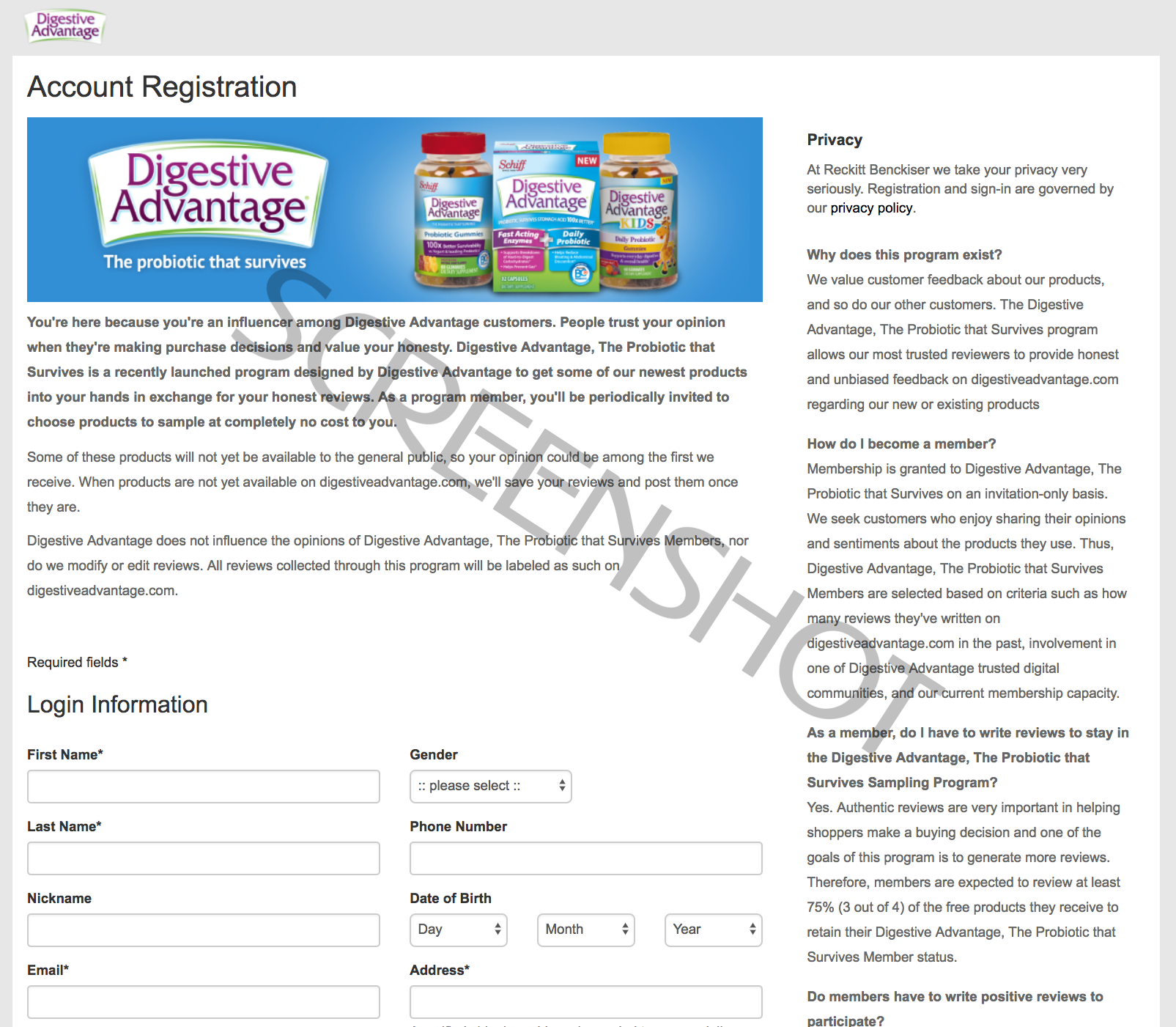 About The Probiotic that Survive Program
Membership is granted to Digestive Advantage, The Probiotic that Survives on an invitation-only basis. We seek customers who enjoy sharing their opinions and sentiments about the products they use. Thus, Digestive Advantage, The Probiotic that Survives Members are selected based on criteria such as how many reviews they've written on digestiveadvantage.com in the past, involvement in one of Digestive Advantage trusted digital communities, and our current membership capacity.
Posted by MrsVonBeau ~ See more
Freebies