Free Fauna Care sample of Silver Spray
Jan 28, 2018 @ 6:15PM CST
|
Comment
FREE Sample Bottle of Fauna Care Wound Care Silver Spray for Animals & Pets - Do you have a pet or horse that is prone to cuts, scratches or wounds? If you're wiling to test a product and send before and after pictures, become a Fauna Care Tester and they will send you free Fauna Care sample of Silver Spray along with a coupon code off of future orders. While Supplies Last. Expect shipment within 1 week after submission. Click this link then sign in to your Google account to access the form. Be sure include your complete mailing address (street, city, state, zip) on the one line.
Remember, VonBeau does not send out any free stuff. The following screenshot is of the current offer on the company's website at the time of this posting. It's at the sole discretion of the company offering the freebie/sample to fulfill any and all requests.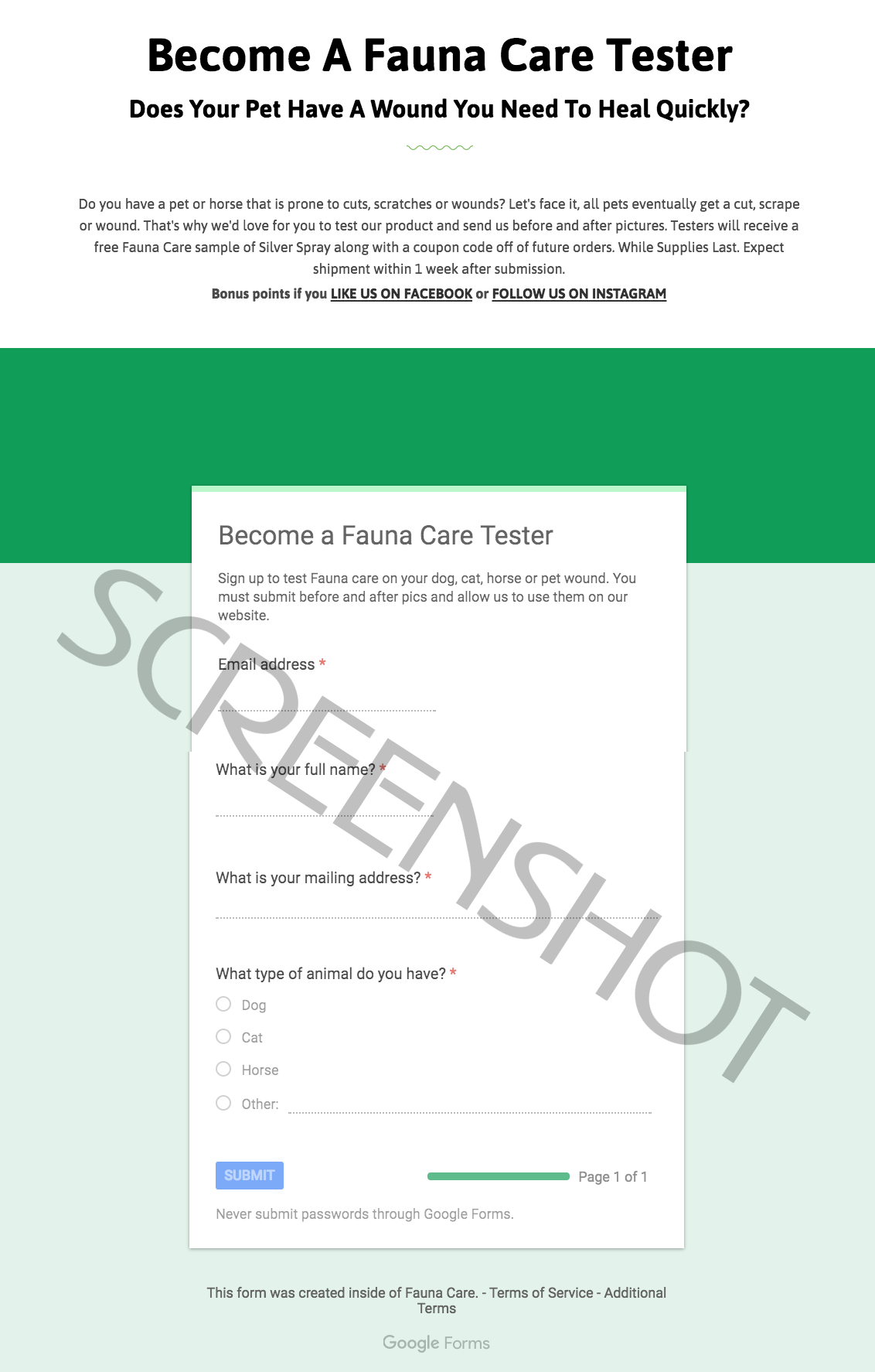 About Silver Spray
Fauna Care's Flagship Silver Spray product is perfect for cuts, abrasions, hot spots and general wound / skin care. Silver / Zinc combination kills bacteria and fungi as well as providing a deodorizing layer of protection. Easy to apply, no-touch application provides a long lasting moisture barrier for continuous healing in active situations.
Posted by MrsVonBeau ~ See more
Samples