Free Soto Massini Products
You could score Free Soto Massini Products (Drawstring Backpack, Folding Purse Hook, Silk Scarf, Pair of Terzetto Venezia) for participating in the new prelaunch and referring your friends. To get started, sign up through our link or one from the comments below. Share your link on all your social pages and below in the comments. Get friends and family to sign up through your link and once enough do, you'll earn a reward (see below). Shipping may or may not be free on rewards earned. We'll update once we hear back.
Rewards Available: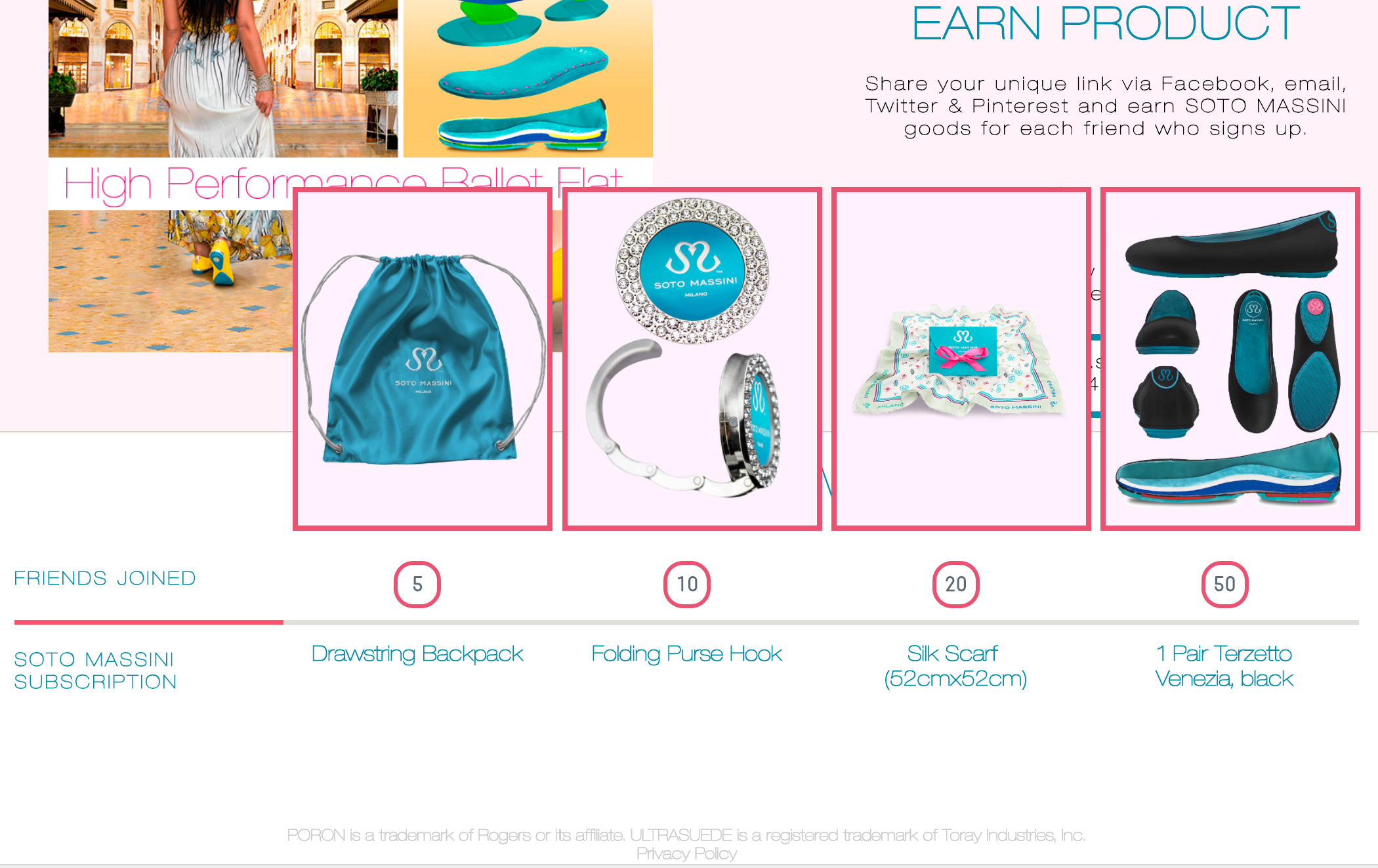 5 Friends Joined = Free Drawstring Backpack
10 Friends Joined = Free Folding Purse Hook
20 Friends Joined = Free Silk Scarf (52cmx52cm)
50 Friends Joined = Free 1 Pair Terzetto Venezia, black
Remember, all good things can come to an end quickly when abused so please respect the rules of the promotion and do NOT try and cheat by signing up with multiple emails. They CAN see your IP address and if you try and game the system, you will be disqualified for fraudulent activity.
Feel free to share your referral link in the comments below! To do so, simply click on register or log in at the top right of this page (rotate screen if on mobile) then post your comment with your referral link.
Posted by MrsVonBeau ~ See more
Freebies