FREE Alien Flora Futura Sample
Mugler is offering up a FREE Alien Flora Futura Eau de Toilette and Alien Eau de Parfum Sample over on their facebook page. Click this link from your mobile device then click the 'Sign up' button on the Mugler free sample offer post and fill in the form to claim your sample. This will only be available while supplies last. Thank you Niccole!
Additional Info
This offer works best for mobile users. If you're on a computer, you may have to resize your screen to view the request form. You also may need to use the 'tab' button to move through the fields on the form.
The following screenshot is of the current offer on the company's website at the time of this posting. It's at the sole discretion of the company offering the freebie/sample to fulfill any and all requests. Remember, VonBeau does not send out any free stuff.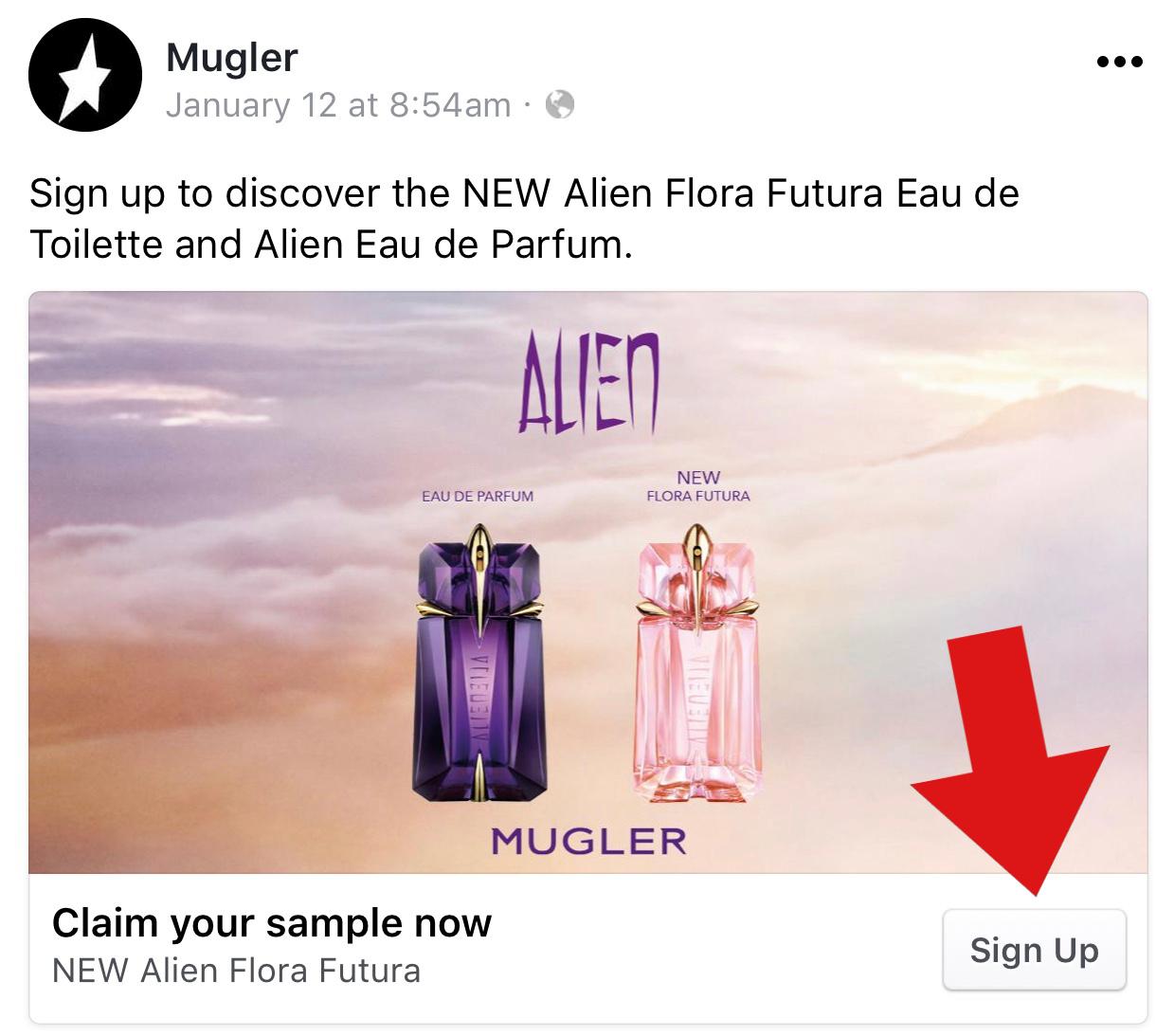 Posted by MrsVonBeau ~ See more
Samples