FREE Punch Lighter (21+)
Punch Cigars is offering up a FREE Punch Lighter to people 21 or older that join the Punch Cigars Brotherhood Club! Click this link then confirm you are 21 or older and fill out the form to sign up and get your free gift. While supplies last. Thank you Shannan! NOTE: Their site doesn't mention that the lighter is the free gift but that's what it is. You can see pictures of what members are receiving on the Punch Cigars facebook page.
The following screenshot is of the current offer on the company's website at the time of this posting. It's at the sole discretion of the company offering the freebie/sample to fulfill any and all requests. Remember, VonBeau does not send out any free stuff.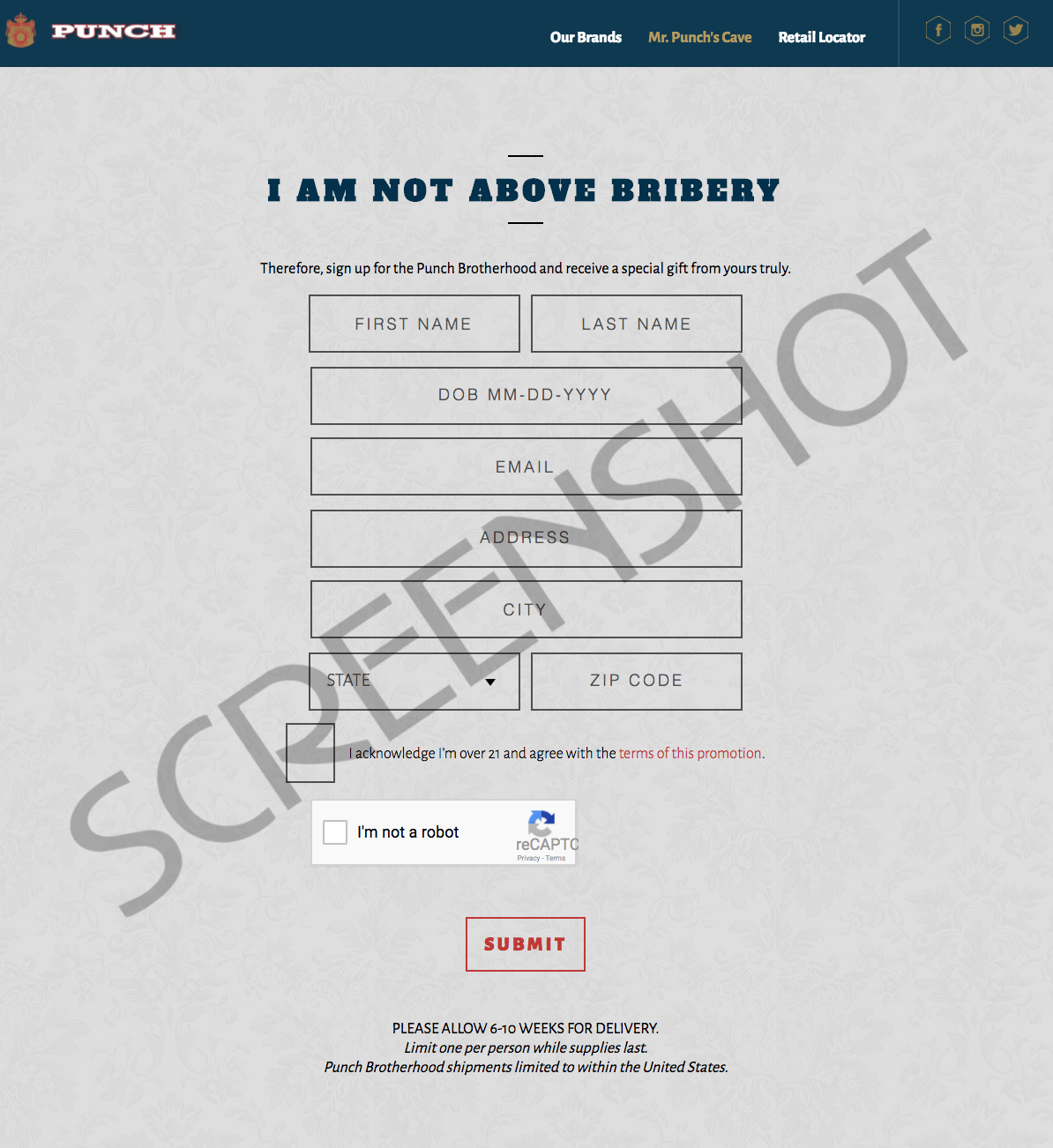 Posted by MrsVonBeau ~ See more
Freebies