FREE $20 Cash Bonus
Simple, an easy-to-use free online bank account with no fees, is offering a FREE $20 Cash Bonus when you sign up as a new member and use your FREE Simple Visa Debit Card for the first time to make a purchase in ANY amount. Simply follow the instructions exactly as listed below so you can claim your FREE $20! This offer could change or end at any time so don't wait or you may miss out!
Additional Info
This card is THE CARD to get if you want to take advantage of any free stocks, free credit or free cash money offers that require a bank account because you can use your Simple Bank account without any worry.
How to EASILY get your FREE $20 Bonus (ONLY for NEW Members):
First, sign up through our Simply Bank $20 Bonus Link to get the $20 bonus offer when you open your NEW Simple Bank account with no credit check, no fees and no minimum balance requirement.
Register and verify your identity to get your FREE debit Visa Card (where your money will be loaded to). The USA Patriot Act requires their FDIC-insured banking partner to collect ID verification, including your SSN (which is encrypted with a 256-bit-key). They do not store your SSN or run your credit.
Fund your account with any amount either by linking another account or setting up direct deposit. We transferred just 12¢ from our bank account.
Once your free debit Visa Card arrives (in appox. 7-10 business days), activate it then simply make a purchase in any amount and your FREE $20 cash bonus will be added to your account within 24 hours. We used our Simple card to send a payment of 12¢ through Paypal and that counted as our first transaction and triggered the free $20 bonus.
Use your debit card to spend your free $20 or transfer it to your linked bank.
Refer friends to join through your referral link and you both will score a $20 bonus once they use their card for the first time purchase.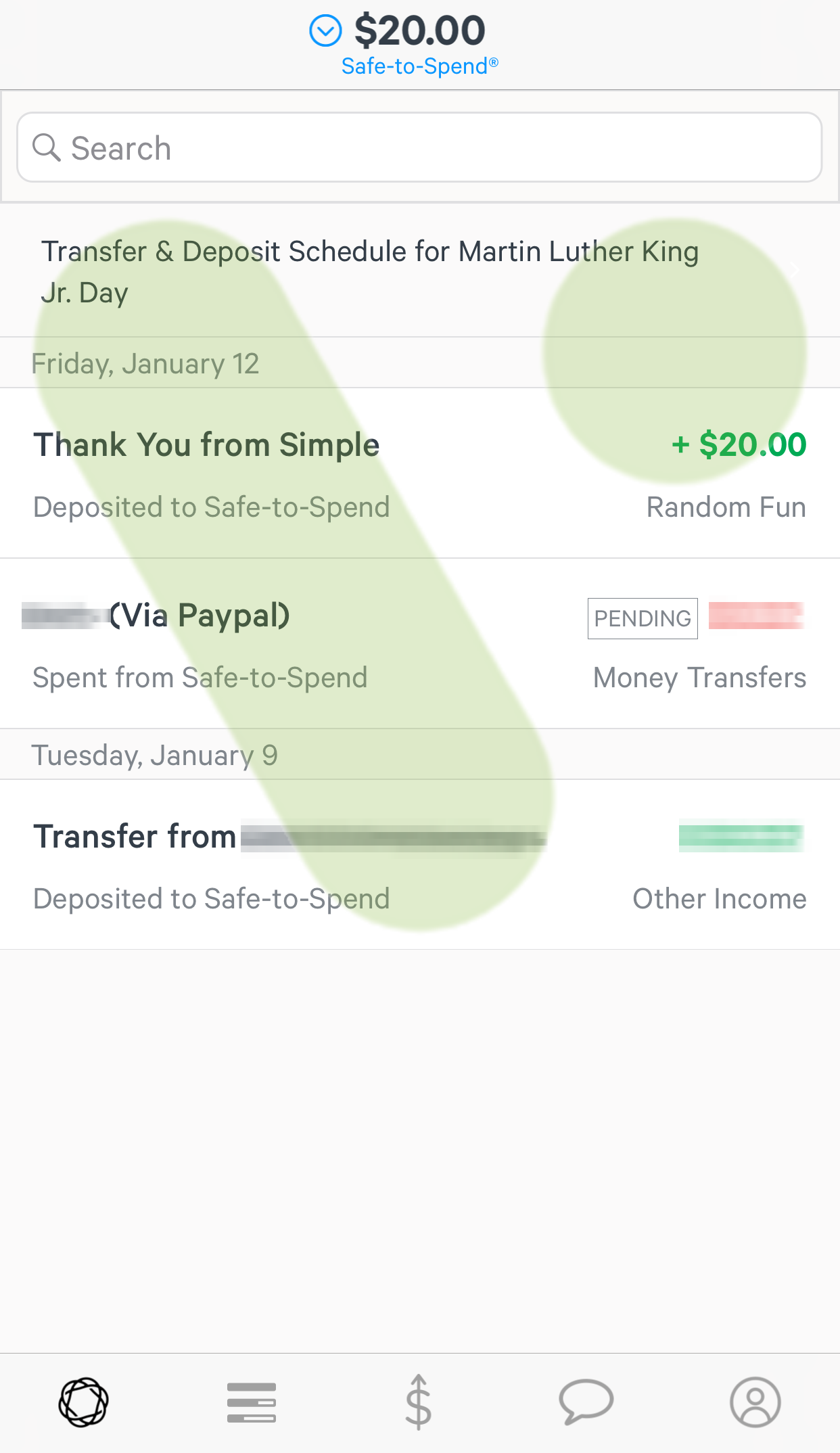 Feel free to share your referral link in the comments below! To do so, simply click on register or log in at the top right of this page (rotate screen if on mobile) then post your comment with your referral link.
About Simple
Simple is everything you need to organize your spending and save more. Plus, the customer service you deserve. No fees, no minimums, no worries.
Posted by MrsVonBeau ~ See more
Freebies