Free Young American's for Liberty T-Shirt
Dec 30, 2017 @ 2:11PM CST
|
Comment
Free Young American's for Liberty T-Shirt - Young American's for Liberty is offering members a FREE T-Shirt for a limited time. To get one, you'll first need to click this link and join the YAL Network for free (donation not required). You may get a "This page isn't working" error but you should still receive an email to confirm your account. Next, click here and fill out the form to request your free t-shirt. This offer will only be available while supplies last and could end at anytime without further notice.
Remember, VonBeau does not send out any free stuff. The following screenshot is of the current offer on the company's website at the time of this posting. It's at the sole discretion of the company offering the freebie/sample to fulfill any and all requests.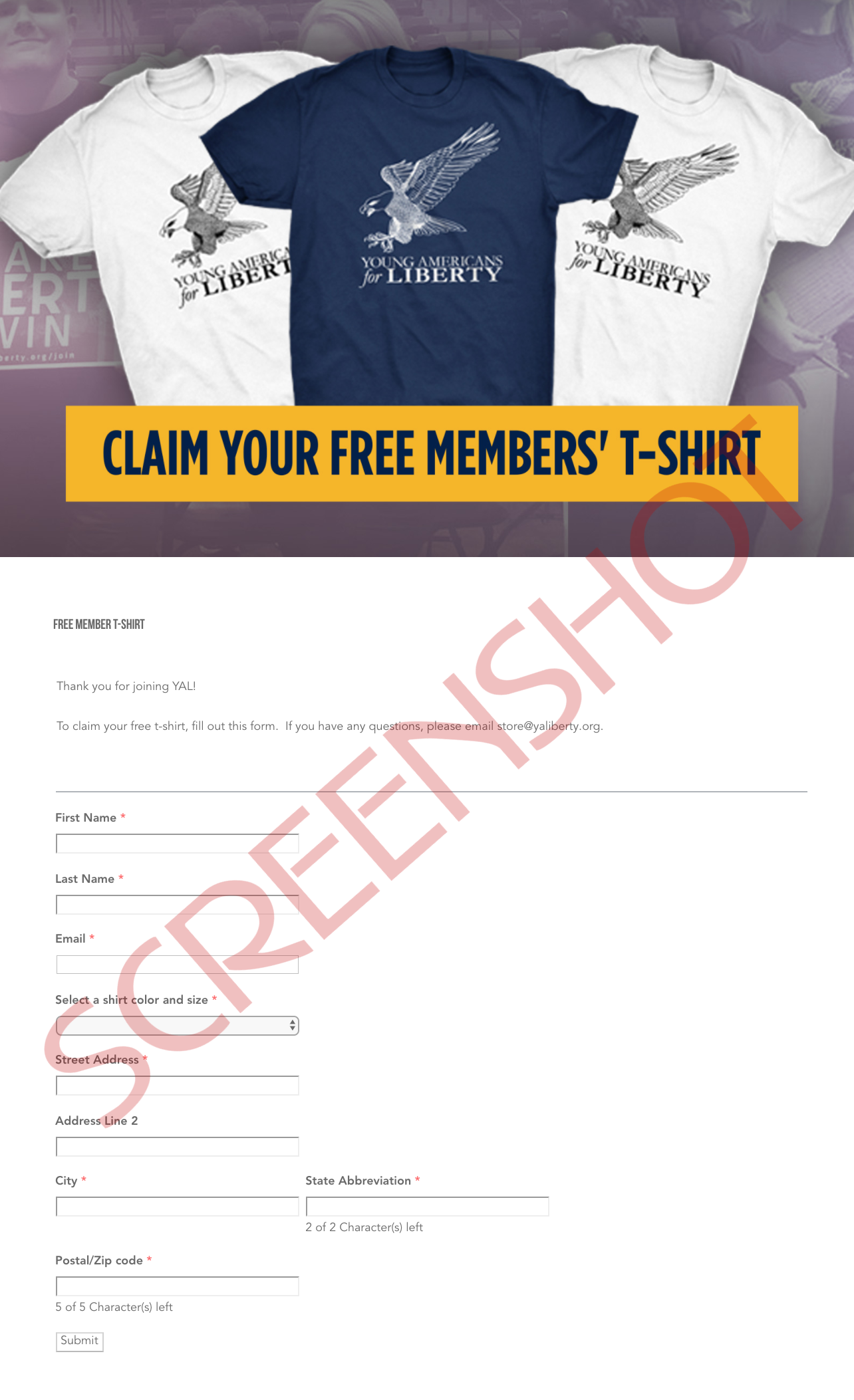 About Young American's for Liberty
Young Americans for Liberty (YAL) is the largest, most active, and fastest-growing pro-liberty organization on America's college campuses. With more than 900 YAL chapters and 308,927 youth activists nationwide, YAL seeks to identify, educate, train, and mobilize young people committed to winning on principle.
Posted by MrsVonBeau ~ See more
Freebies