Free 100% PURE $15 Credit
ACT FAST!! 100% PURE is offering a FREE $15 Credit to Spend when you sign up as a new member. PLUS, right now, shipping is FREE so that means you can get a $15 order completely FREE!! Sign up through our link or one from the comments below then copy your unique $15 off code. Shop their site and add products totaling $15. Apply your code at checkout, select Free Shipping and your order will be free. No payment info required if your total is $0.00. Thank you Sammi, Liza and Latacia!! Leave a comment below and let us know what you get!!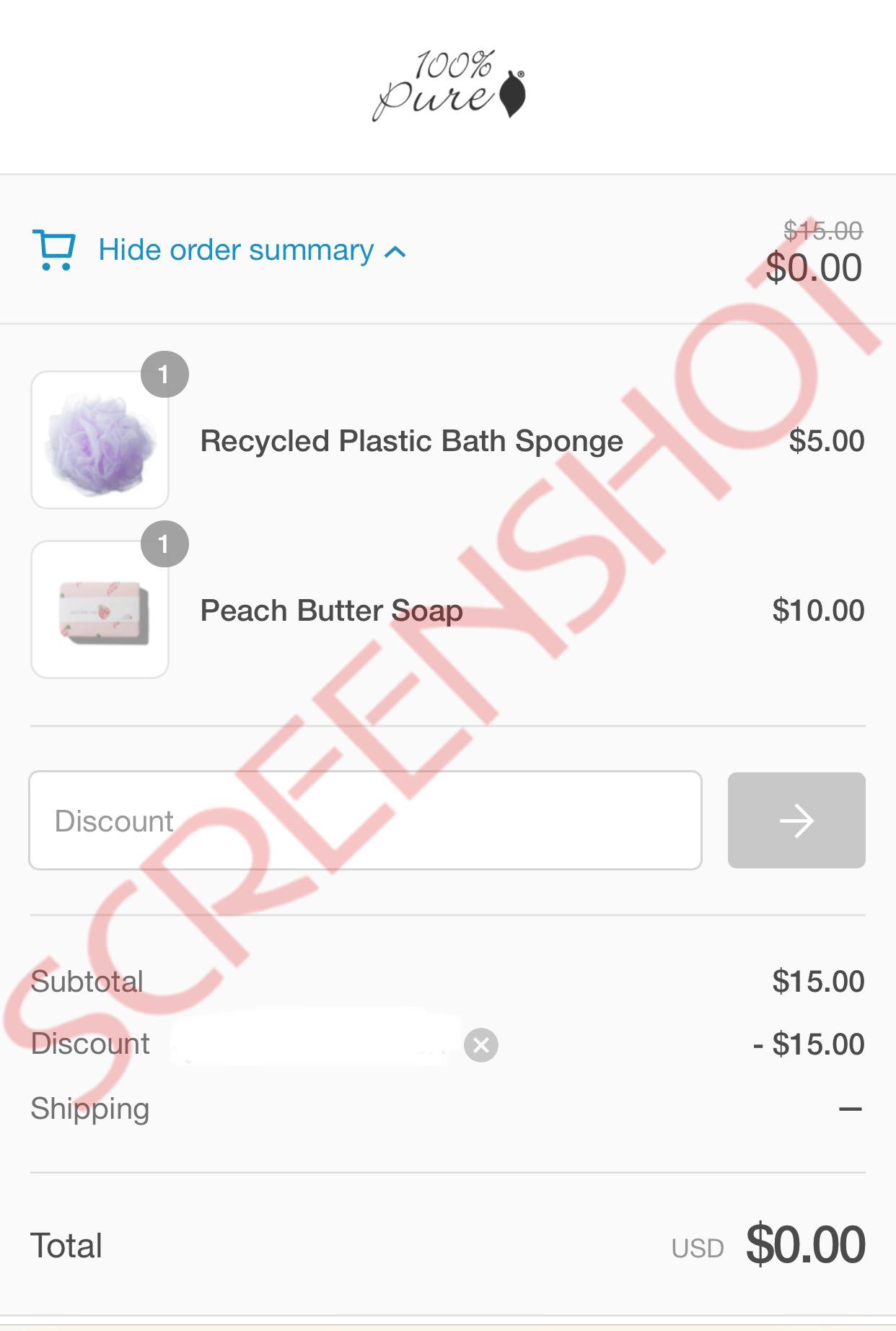 About 100% PURE
Health Food for skin. Truly 100% Pure. Absolutely no synthetic chemicals, artificial fragrances, chemical preservatives or any other toxins!
Remember, all good things can come to an end quickly when abused so please respect the rules of the promotion and do NOT try and cheat by signing up with multiple emails. They CAN see your IP address and if you try and game the system, you will be disqualified for fraudulent activity.
Feel free to share your referral link in the comments below! To do so, simply click on register or log in at the top right of this page (rotate screen if on mobile) then post your comment with your referral link.
Posted by MrsVonBeau ~ See more
Freebies