Free Sassy Liners Sample Pack
Dec 13, 2017 @ 1:53PM CST |
Comment
SASSY is offering up a Free Sassy Liners Sample Pack that includes 1 Thong liner, light absorption, 1 Regular liner, light absorption, and 1 Long liner, maximum absorption. Click this link then fill out the form with your information to request yours. Be sure to enter your complete address (street, city, state and zip) on the single address line. While supplies last.
Remember, VonBeau does not send out any free stuff. The following screenshot is of the current offer on the company's website at the time of this posting. It's at the sole discretion of the company offering the freebie/sample to fulfill any and all requests.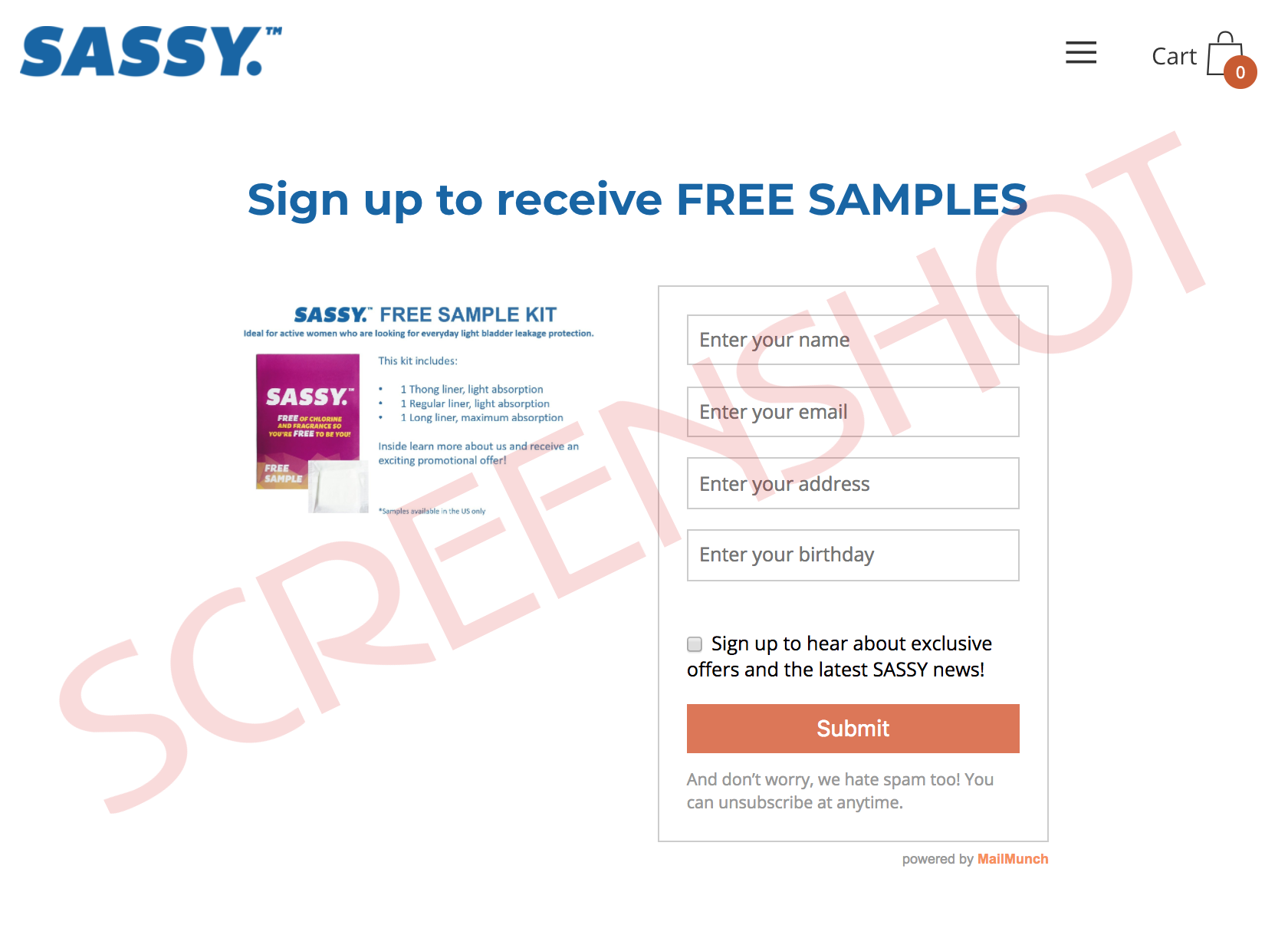 About SASSY
SASSY pantiliners quickly and discreetly absorb light bladder leakage, offering you superior protection from unexpected leaks. We designed them to be ultra comfortable and absorbent, so you can stay fresh and dry all day long.
Posted by MrsVonBeau ~ See more
Samples