FREE O2 Oxygen Super Cleanser Sample
ACT FAST! Pearlosophy is offering up a FREE O2 Oxygen Bubble Super Cleanser and Makeup Remover Sample that they'll mail to you at NO COST! To get yours, click this link then click the "FREE SAMPLES" banner at the top or the "Free Samples" link on the left menu and fill out the form. Look for your sample to arrive in your mailbox about 4-6 weeks. This offer will only be available for a limited time so don't miss your chance to try this new 2-in-1 Facial Cleanser + Makeup Remover for FREE!!
Remember, VonBeau does not send out any free stuff. The following screenshot is of the current offer on the company's website at the time of this posting. It's at the sole discretion of the company offering the freebie/sample to fulfill any and all requests.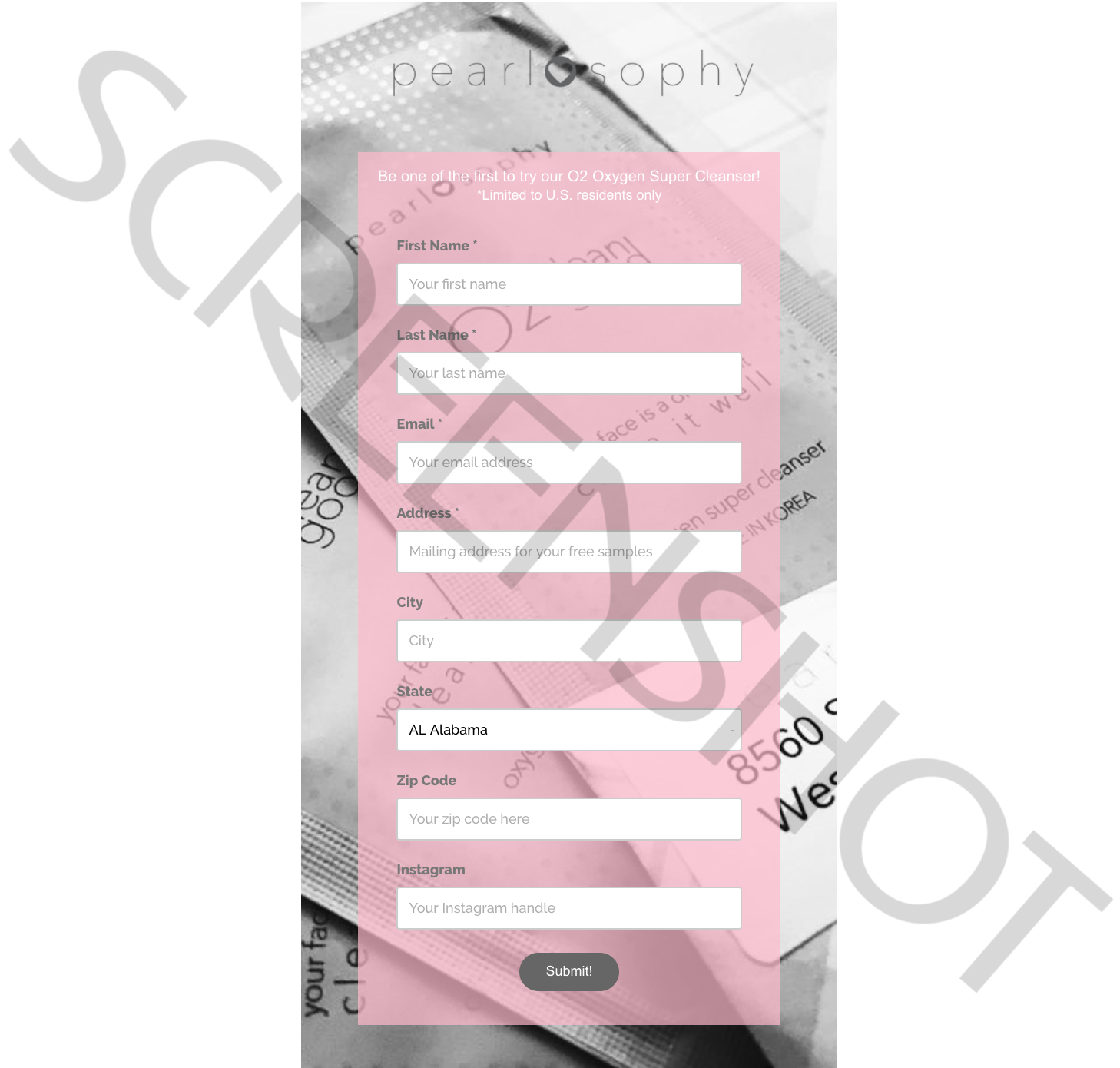 Product Description
The O2 Oxygen Bubble Super Cleanser and Makeup Remover removes every last bit of dirt and makeup without drying your skin. It leaves your face feeling clean, smooth and hydrated in just one step.
Posted by MrsVonBeau ~ See more
Samples