FREE subscription to Allure Magazine
Head over here and take the brief Cyber Monday Shopping survey to receive $20 in Reward Points that can be redeemed for FREE subscription to Allure Magazine (print version) or any other free magazine subscription of your choice! While supplies last.
Available options: Bon Appétit, W, Allure, Essence, Money, Golf, Wired, People en Español, Sea, GQ, Time, Sail, Self, Shape, Men's Health, Real Simple, Sports Illustrated, Sports Illustrated Kids, Siempre Mujer, Vanidades, Thuvia, Maid of Mars (Audio Download), The Wolf Hunters (Audio Download) and more..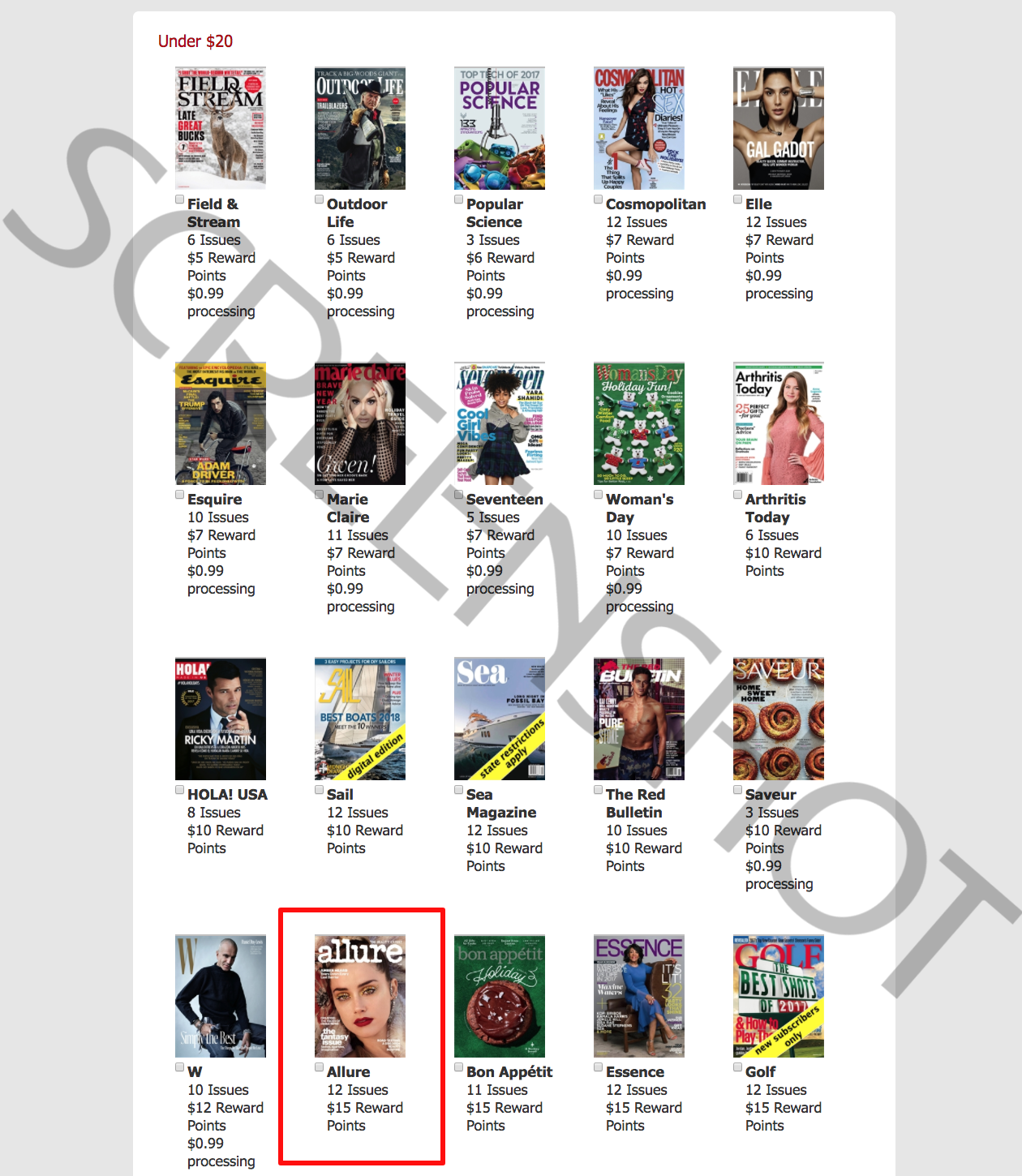 Posted by MrsVonBeau ~ See more
Freebies