FREE 'In Russia, Road Drives You' Stickers
THE ROAD MOVIE surprises viewers with insane footage, quotable lines of dialogue and a great introduction to the typical Russian demeanor. For a limited time, Oscilloscope Laboratories, the makers of the film, are offering FREE 'In Russia, Road Drives You' Stickers (4-pack) that they'll mail for FREE as well. Just click here then add to cart and checkout. No payment info required. While supplies last.
Remember, VonBeau does not send out any free stuff. The following screenshot is of the current offer on the company's mobile website at the time of this posting. It's at the sole discretion of the company offering the freebie/sample to fulfill any and all requests.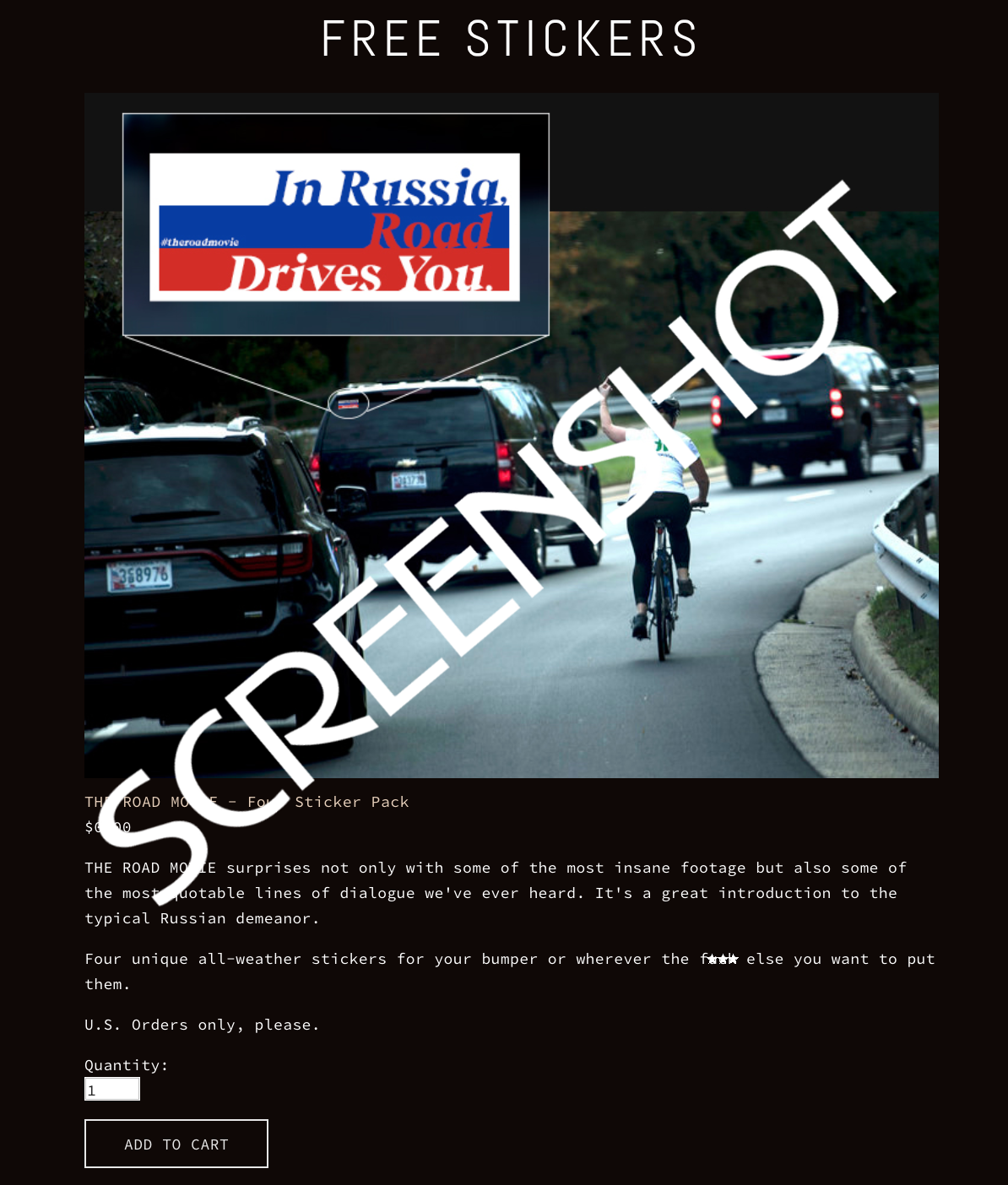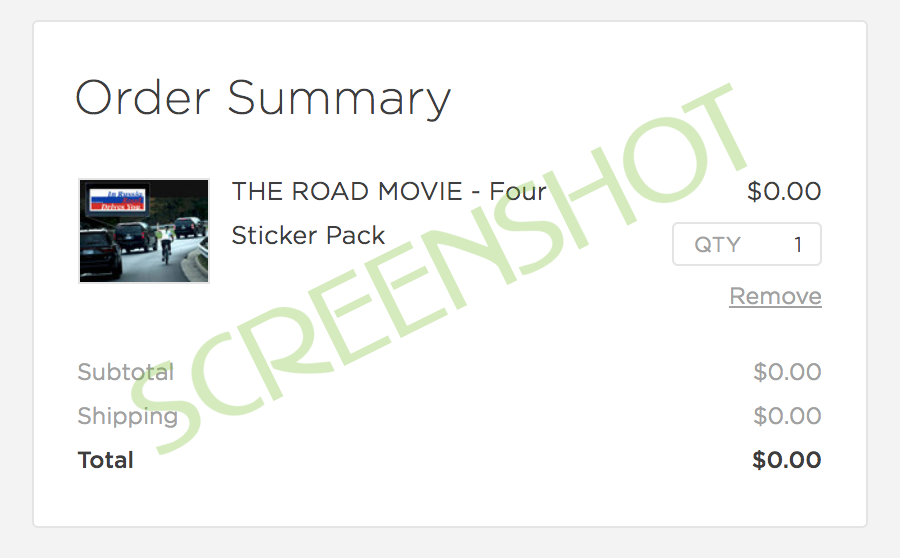 About THE ROAD MOVIE
A mosaic of asphalt adventures, landscape photography, and some of the craziest stuff you've ever seen, Dmitrii Kalashnikov's THE ROAD MOVIE is a stunning compilation of video footage shot exclusively via the deluge of dashboard cameras that populate Russian roads. The epitome of a you-have-to-see-it-to-believe-it documentary, THE ROAD MOVIE captures a wide range of spectacles through the windshield—including a comet crashing down to Earth, an epic forest fire, and no shortage of angry motorists taking road rage to wholly new and unexpected levels—all accompanied by bemused commentary from unseen and often stoic drivers and passengers.
Posted by MrsVonBeau ~ See more
Freebies