FREE NatureMedic Fucoidan powered with AHCC Drink Supplement Sample
Thursday, Oct 26, 2017 | 2 Comments
UPDATE: Available again! Nature Medic is offering up a FREE Fucoidan powered with AHCC Drink Supplement Sample for a very limited time. This citrus-flavored supplement gives your body great nutrients the delicious way. Each packet can be mixed with food, water or a drink of your choice. Click this link then fill out the form to request yours today. This offer will only be available while supplies last. Please note they will call or email you to confirm your address. If they cannot verify, you will not be sent a sample.
VonBeau.com does not send out any products or free stuff. You must request the offer through the link posted above. Samples are not guaranteed. It's at the sole discretion of the company offering the freebie/sample to fulfill any and all requests.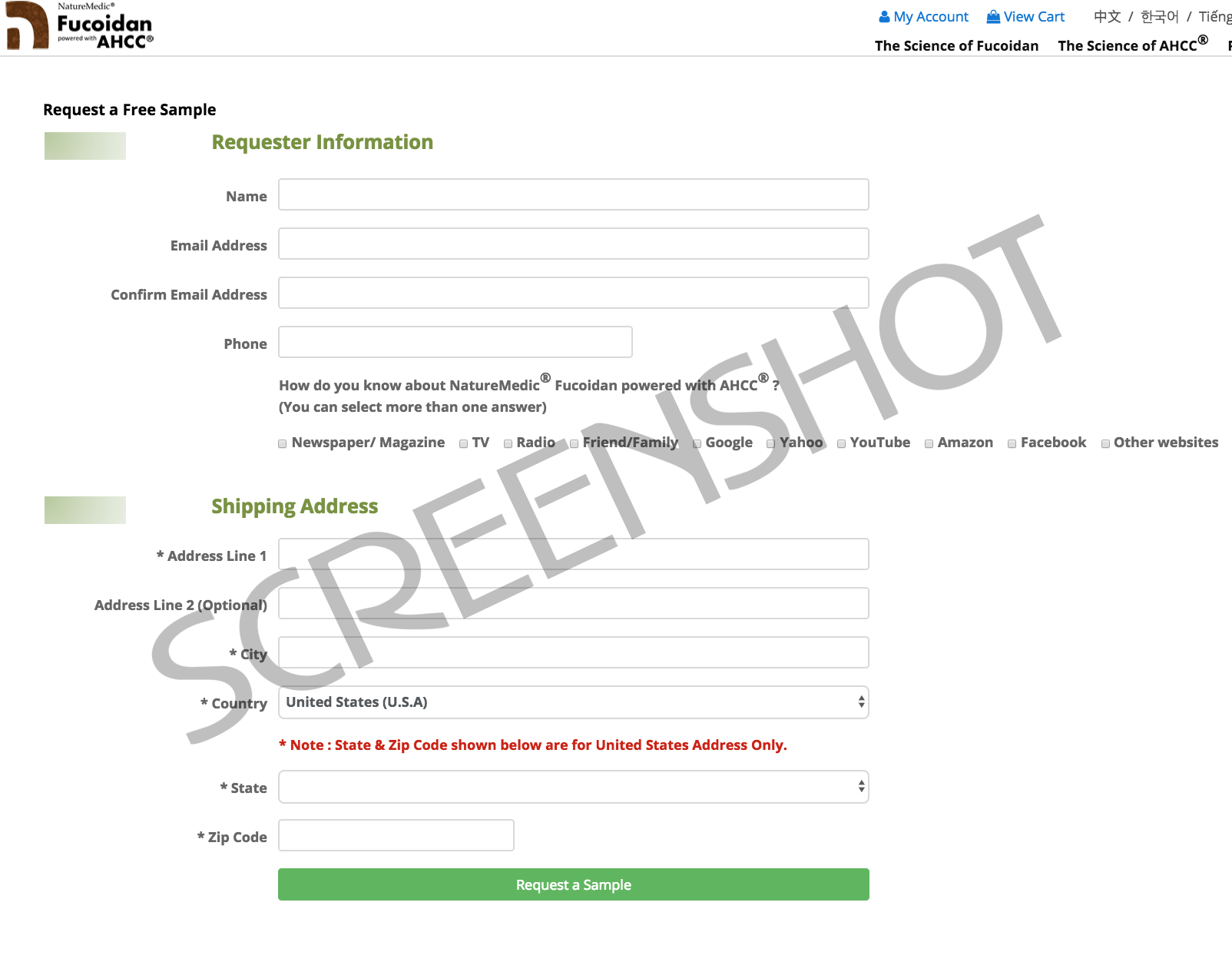 Product Description
This "Fucoidan & AHCC" exclusive formulation includes not only Fucoidan but also AHCC which is a cultured mushroom mycelia extract that is rich in α-glucans. AHCC® is known as one of the best immune boosters and recommended by more than 700 hospitals in the world.
Not like other Fucoidan products that use Fucoidan from one type of brown seaweed, NatureMedic® Fucoidan powered with AHCC® uses Fucoidan from two different types of brown seaweeds: Mozuku and Mekabu. This makes the formulation more powerful and effective.