Free Red Sand Project Toolkit
Oct 8, 2017 @ 8:26PM CDT
|
Comment
The Red Sand Project is an activist artwork by Molly Gochman that raises awareness about human trafficking, modern-day slavery. You can get involved by requesting a Free Red Sand Project Toolkit that includes 4 ounces of red sand, a small info card guide, and a foldable brochure in a stamped cotton/muslin bag. Click here then add to cart and checkout. No payment info required. The red sand is non-toxic, made from the feldspathic rock family, colored using organic pigments and resins and safe for all ages. The sand is safe for the environment and will not stain. Soap and water are encouraged for easiest removal.
Remember, VonBeau does not send out any free stuff. The following screenshot is of the current offer on the company's website at the time of this posting. It's at the sole discretion of the company offering the freebie/sample to fulfill any and all requests.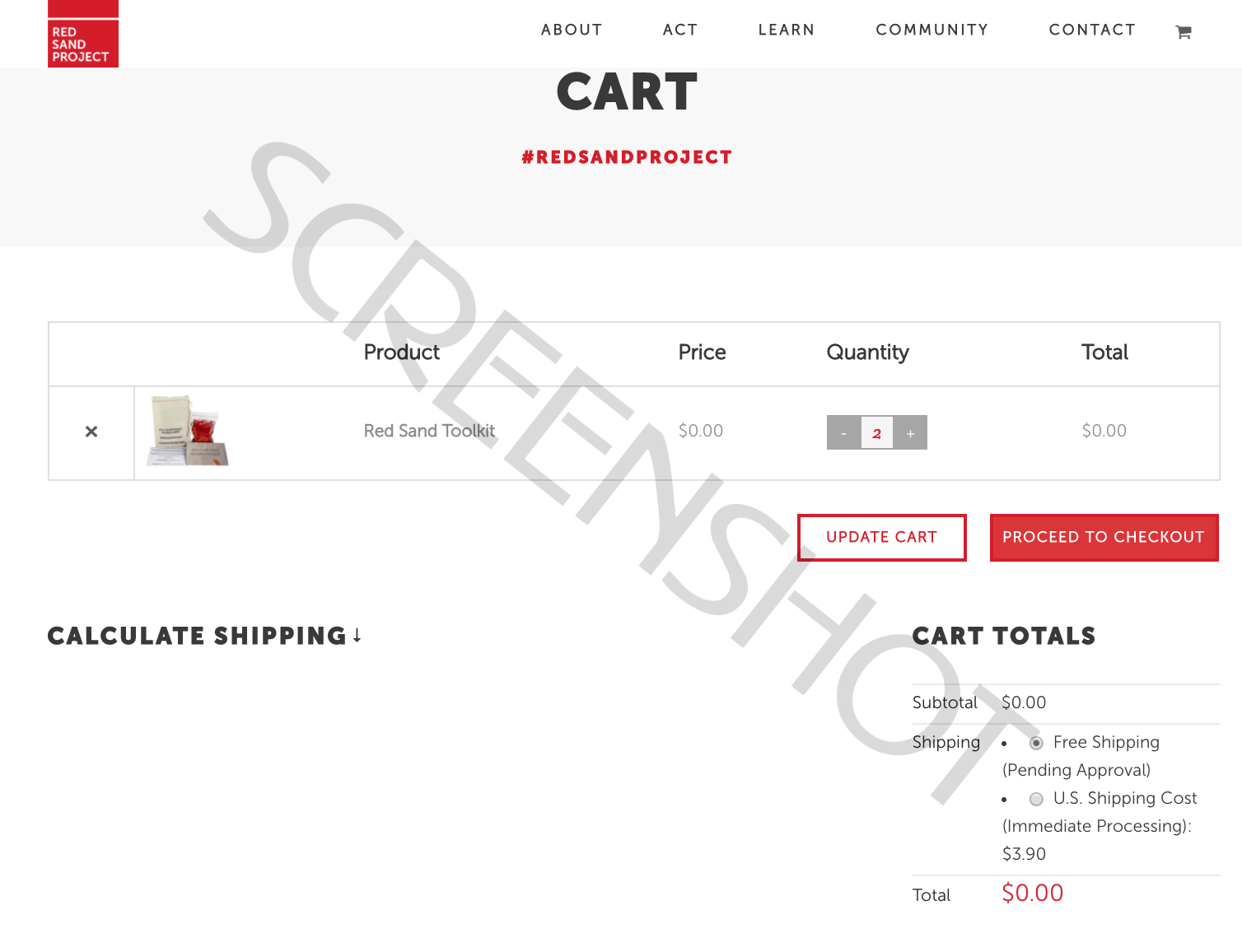 About Red Sand Project
Red Sand Project is a participatory artwork that uses sidewalk interventions, earthwork installations, and convenings to create opportunities for people to question, to connect and to take action against vulnerabilities that can lead to human trafficking and exploitation.
Posted by MrsVonBeau ~ See more
Freebies