FREE It's a 10 Miracle Leave-in
Hurry over here and fill out the form to score a FREE 2 oz bottle of It's a 10 Miracle Leave-in Conditioner (approximate retail value is $12.50)! This is suppose to end TONIGHT and the form is still up They announced on their facebook page post that they've extended this free offer until 8am on 9/12 so GO NOW to get yours!!! Thank you Sammi and Katie! As an added bonus If Miss America is from your home state, you will be the FIRST to receive a brand new product from Its A 10, the Miracle Defrizzing Cleansing Conditioner!
Remember, VonBeau does not send out any free stuff. The following screenshot is of the current offer on the company's website at the time of this posting. It's at the sole discretion of the company offering the freebie/sample to fulfill any and all requests.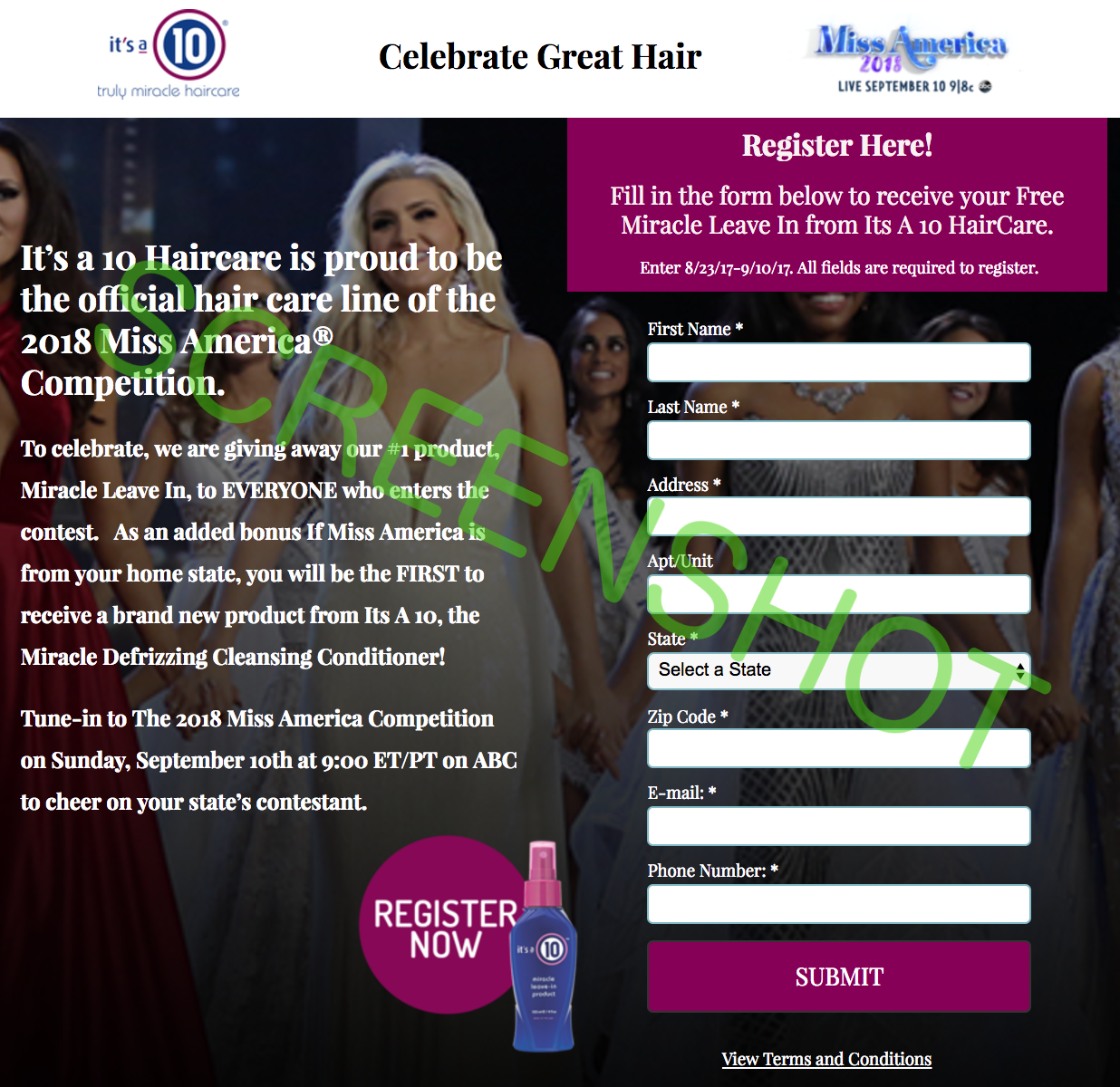 About Its A 10 Miracle Leave In
The It's a 10 Miracle Leave-in Product is an ideal solution for smoothing hair, eliminating frizz, restoring shine, and enhancing natural body. As well, it is an excellent nourishing treatment that can be used alone and/or as a restorative styling product that leaves hair soft and bouncy. Made with numerous natural ingredients our Miracle Leave-in Product works with all hair types to bring out natural luster and manageability while also making hair stronger and healthier with every use.
Posted by MrsVonBeau ~ See more
Freebies