FREE Functional Fruit Multivitamin Sample
Seattle Gummy Company is offering up a FREE sample of Functional Fruit Multivitamin Fruit Bits in blueberry flavor for a limited time. Click this link then fill out the form to request your free sample today. This offer will only be available while supplies last. Limit one sample per person/household.
Remember, VonBeau does not send out any free stuff. The following screenshot is of the current offer on the company's website at the time of this posting. It's at the sole discretion of the company offering the freebie/sample to fulfill any and all requests.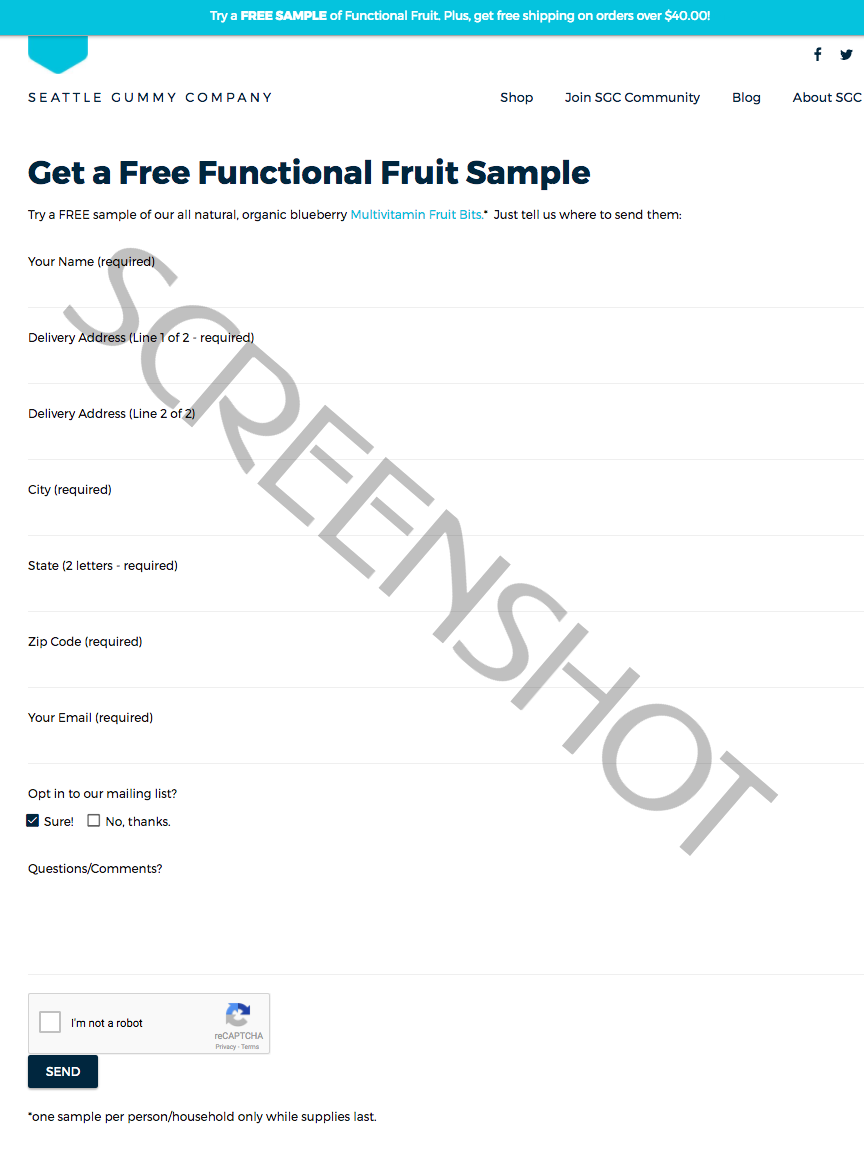 About Functional Fruit
Functional Fruit™ multivitamin is a uniquely formulated dietary supplement that combines a daily dose of vitamins with a gummy base made entirely from organic fruits. Functional Fruit™ products are minimally processed preserving the natural health benefits and delicious taste of real fruits.
Posted by MrsVonBeau ~ See more
Samples