FREE $5 of Stock in Your Favorite Company
With Stockpile, you can buy fractional shares of stock in the companies you love and invest at your comfort level. To help you get started investing for your future, Stockpile is offering VonBeau readers a FREE $5 of Stock in your favorite company when you create a new free Stockpile account. They have 1,000+ stocks to choose from including Amazon, Tesla, Apple, Facebook and Disney. To get your free stock (no purchase required), sign up through our $5 Stockpile Bonus Link then choose your stock and be sure to verify your email address. There is no minimum purchase requirement if you join via the bonus link in this post versus a $10 minimum purchase if you join through a referral link. Leave a comment below and let us know which company you picked for your free stock.
Additional Info
To own stock in a brokerage account, you are required under federal law (the Patriot Act) to provide your Social Security number. This information is used to verify your identity and prevent money launderers and terrorists from gaining access to the stock market. Every brokerage must adhere to this requirement.
About Stockpile
Stockpile Investments is the world's first brokerage platform that makes it easy and affordable for anyone to give, get, and own stock in any dollar amount. You pick the stock and dollar amount (say, $50 of Apple) and pay with a credit card. They get fractional shares of real stock. Or, start your own collection of favorite stocks!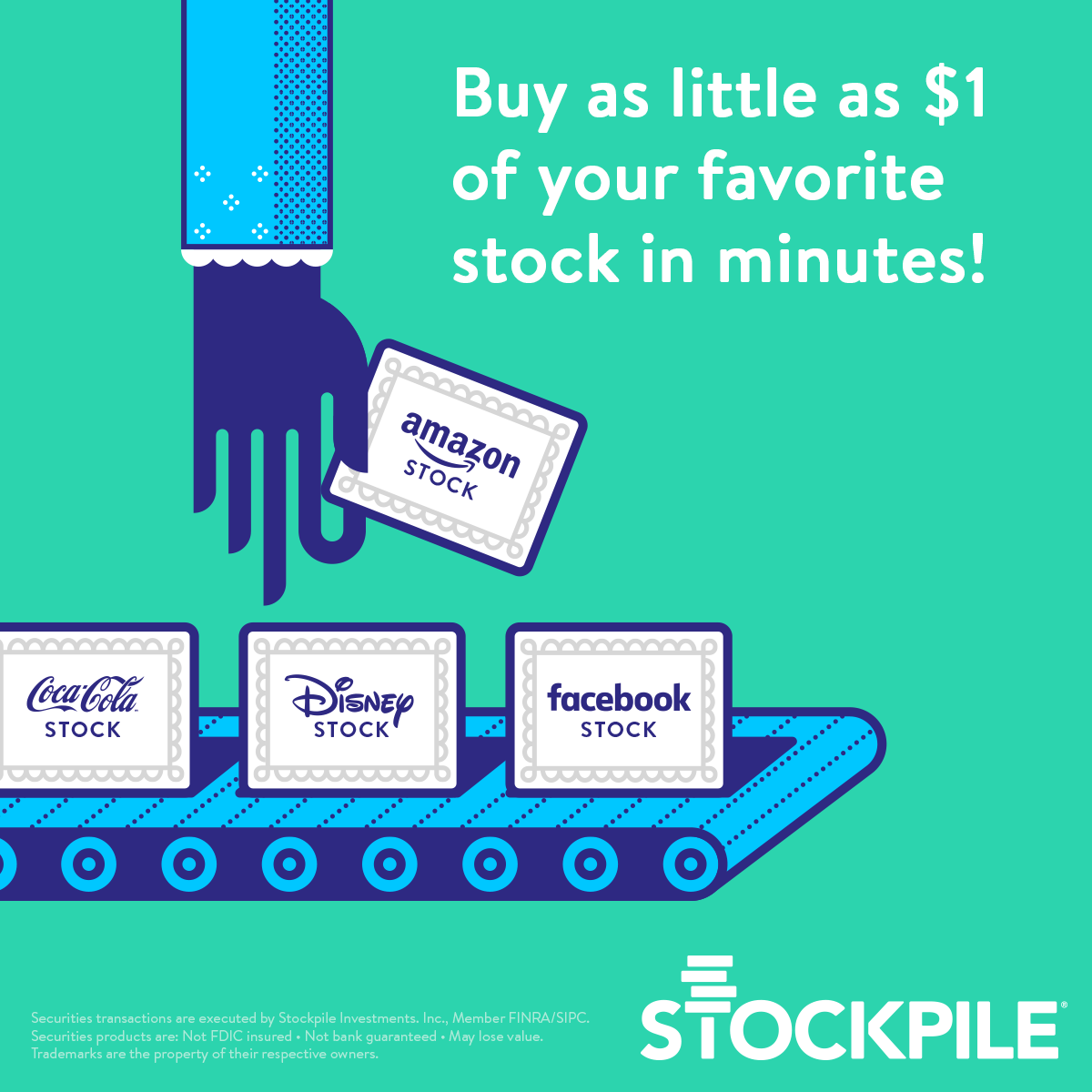 With Stockpile, you can buy fractional shares of stock in publicly-traded companies, so that rather than buying an entire share of stock, you can get just the amount you want.
Stockpile allows you to either keep the stock that you buy for yourself or gift it to someone else by sending them a physical or digital stock gift card.
Stockpile offers more than 1,000 stocks and ETFs to choose from, including Apple, Alphabet (Google), Disney, Facebook, Tesla, Nike, Snap, S&P 500 EFTs, and many more. There is a fee of 99 cents per stock plus 3% of your order for all orders on Stockpile, and you can pay with a credit/debit card or PayPal.
Posted by MrsVonBeau ~ See more
Freebies