FREE Dunkin' Donuts Coffee Sample Packs
Calling all coffee lovers! You can score 3 FREE Dunkin' Donuts Bakery Series Coffee Sample Packs by mail for a limited time that includes free trial samples of these NEW Bakery Series coffee flavors: Blueberry Pancake, Dulce de Leche Cookie, and Coconut Caramel! Hurry over here and fill out the form to request yours today! Thank you Gina! Comment below and let us know if you get yours!
The following screenshot is of the current offer on the company's website at the time of this posting. It's at the sole discretion of the company offering the freebie/sample to fulfill any and all requests. Remember, VonBeau does not send out any free stuff.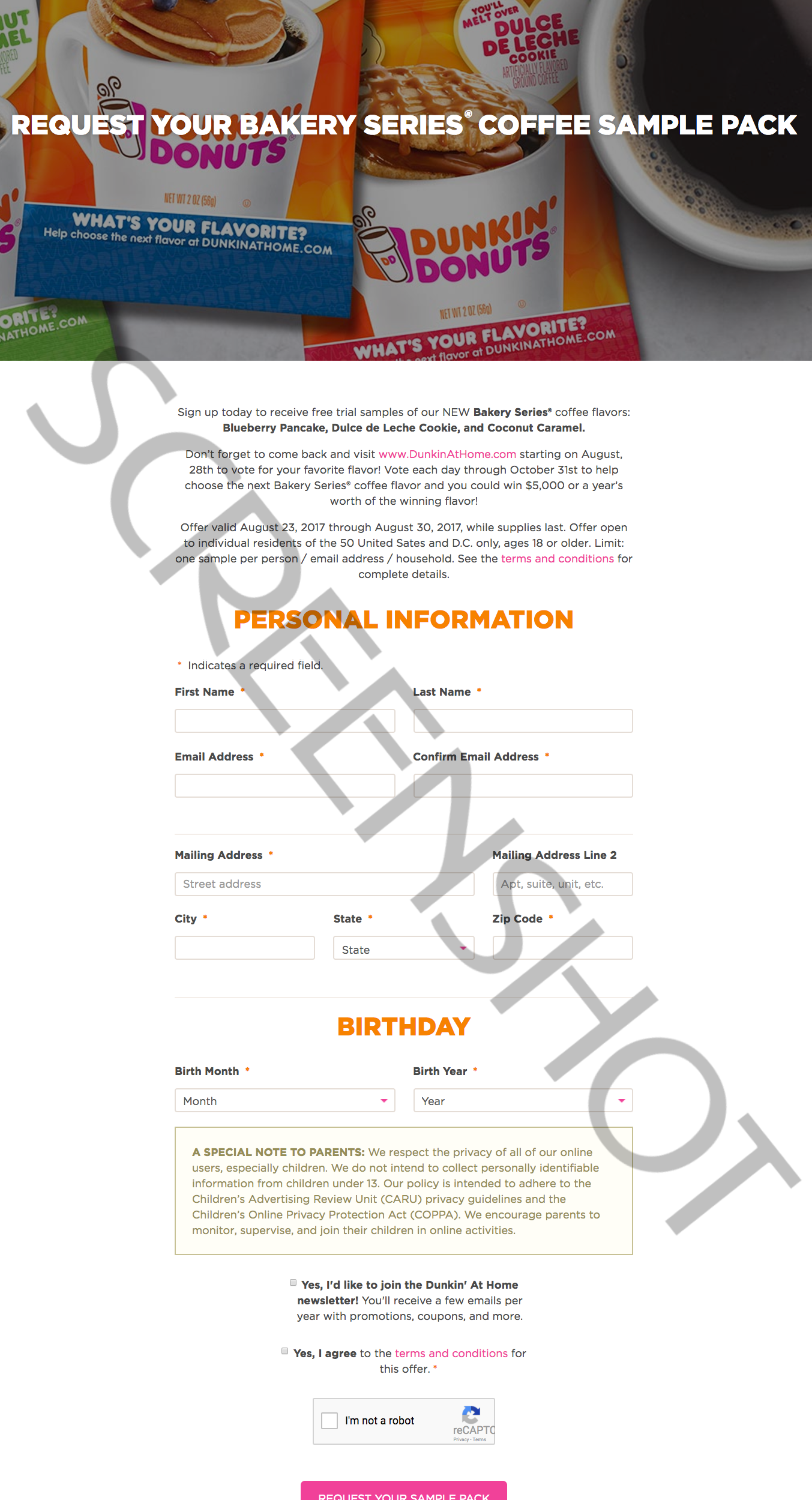 Posted by MrsVonBeau ~ See more
Freebies