FREE Sample of Growth-Enhanced Organics (GEO) Product Line for Plants
Tuesday, Aug 22, 2017 | Comment
GEO is your key to bigger, hardier, healthier plants. Green Growers Technology Alliance is offering up a FREE Sample of Growth-Enhanced Organics (GEO) Product Line for Plants for a limited time. If you would like to try this product line for your food crops, herbal supplies, or whatever else, click here then fill out the form and be sure to confirm your email address to complete your sample request. This offer will only be available while supplies last.
The following screenshot is of the current offer on the company's website at the time of this posting. It's at the sole discretion of the company offering the freebie/sample to fulfill any and all requests. Remember, VonBeau does not send out any free stuff.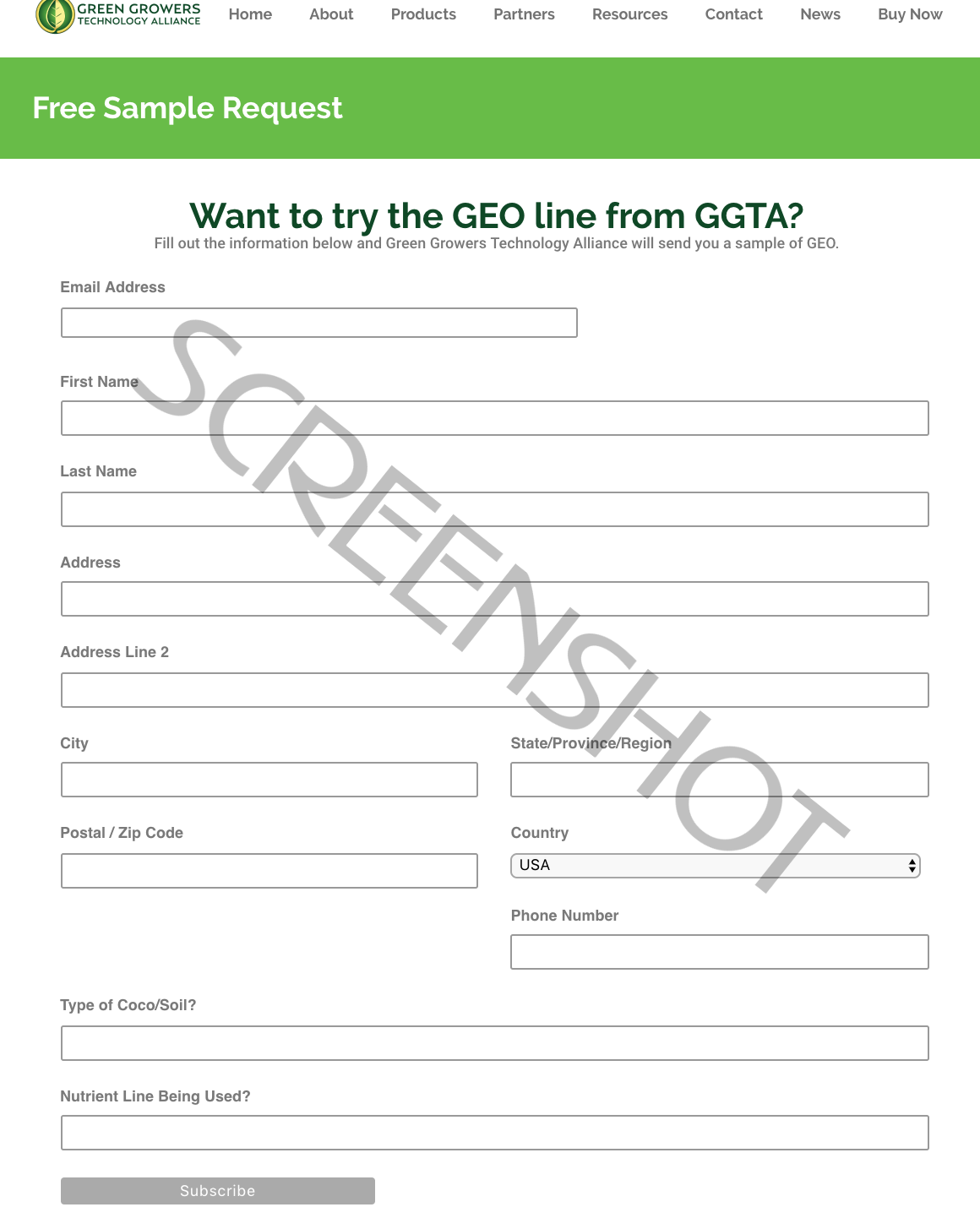 About Green Growers Technology Alliance
Green Growers Technology Alliance is a scientific organization dedicated to developing support technologies for the legal medicinal and recreational cannabis industry.
GEO™-VEG is a vegetative boosting product that is used in conjunction with your nutrient line, to maximize nutrient uptake and efficiency.
In order to get the maximum bloom, flowering plants need phosphorus and potassium. GEO™-BLOOM provides the plant with these elements, but the innovation is in the method of delivery.
Like all products in the GEO™ line, GEO™-PURTEC is a biopolymer blend that contains beneficial microorganisms. Similar to how probiotics in your yogurt encourage the growth of helpful bacteria in your digestive system, GEO™-PURTEC encourages the establishment of a harmless bacterial colony that helps plants produce the natural hormones that regulate growth.