FREE Skincare Sample Pack
Skincare Jungle is offering up a FREE Skincare Sample Pack includes up to 5 product samples of your choice. Shipping is free at this time as well. Click here then click the 'Get it now' button to add to your cart and select the 5 products you'd like to sample. No payment info required. Thank you Sammi! Plus, get a FREE Bee Venom Advanced Radiance Mask (White) mailed to you when you join their email list (it's free).
The following screenshot is of the current offer on the company's website at the time of this posting. It's at the sole discretion of the company offering the freebie/sample to fulfill any and all requests. Remember, VonBeau does not send out any free stuff.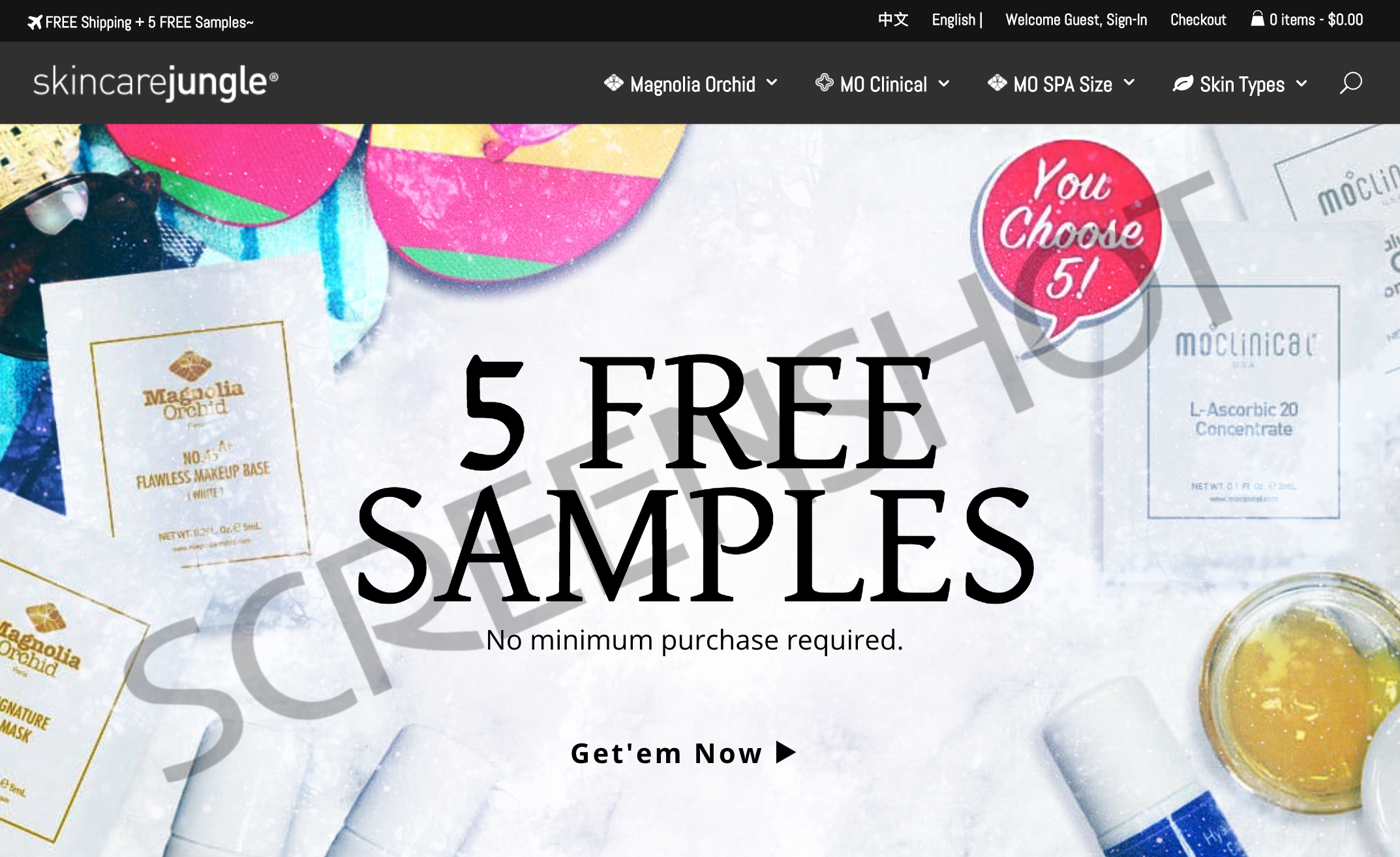 Posted by MrsVonBeau ~ See more
Samples