FREE Trinova Cooktop Cleaner
ACT FAST! Trinova is offering up a FREE bottle of Trivona Cooktop Cleaner that is formulated to eliminate the evidence of cooking while maintaining a glossy shine. Click here then fill out the form to sign up to test out Trinova's NEW Cooktop Cleaner for FREE. All they ask for in return is that you try it within a week of delivery and share your honest feedback. One per household, per person. US Addresses Only. While supplies last. Be sure to join their VIP email list so you can be notified directly when they have new products to test! Just visit their site here and scroll to the bottom and enter your email address where it says "Become a VIP".
The following screenshot is of the current offer on the company's website at the time of this posting. It's at the sole discretion of the company offering the freebie/sample to fulfill any and all requests. Remember, VonBeau does not send out any free stuff.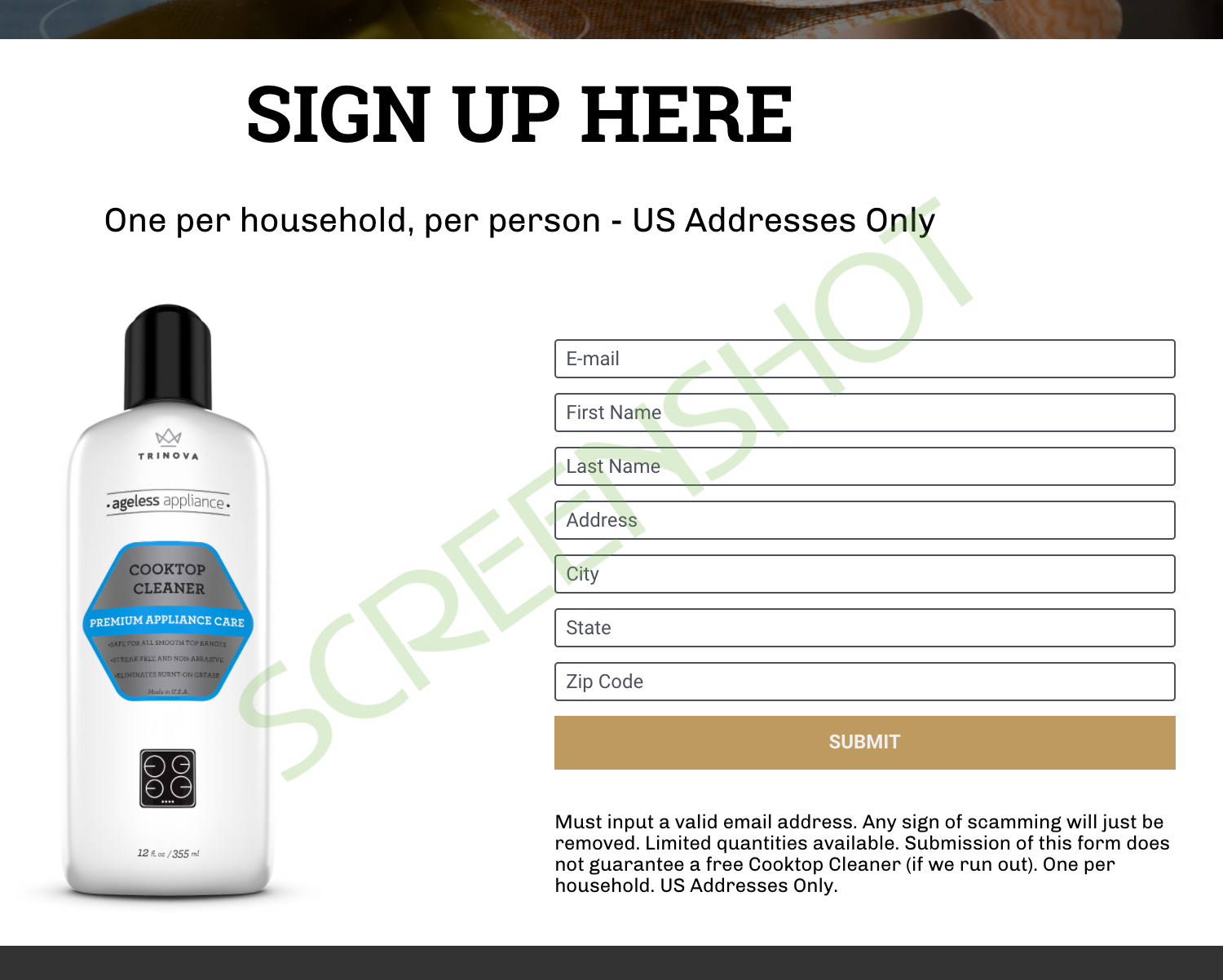 Posted by MrsVonBeau ~ See more
Freebies