FREE $5 Gift Card
Rare Patient Voice is offering up a FREE $5 Gift Card (Amazon, Dunkin' Donuts or Starbucks) to Patients & Caregivers with rare conditions that qualify. Click here and fill out the form then be sure to enter Jamie Beauchamp where is says "Referrer" so you can get your gift card (you can leave the Referrer Email blank). If you qualify, you'll receive your gift card via email within the next four weeks.
We qualified and chose the Amazon gift card. Below is a screenshot of the gift card received via email.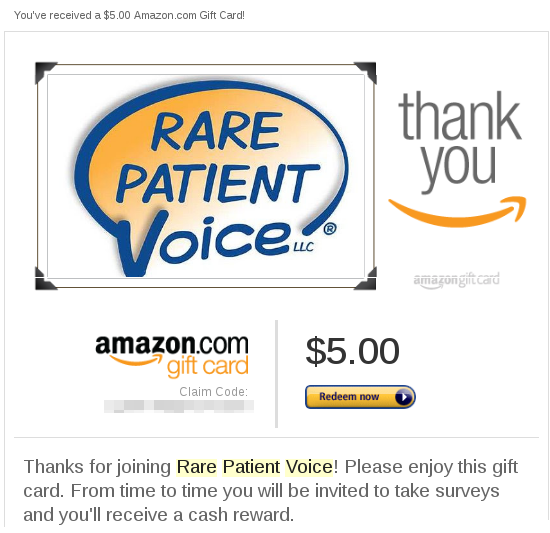 About Rare Patient Voice
Rare Patient Voice, LLC was formed to provide patients and caregivers with rare diseases an opportunity to voice their opinions through surveys and interviews to improve medical products and services.
Posted by MrsVonBeau ~ See more
Freebies