Free GLEEN Green Cleaning Cloth
Sign up to be member of the GLEEN Green Cleaning Community and get a Free GLEEN Green Cleaning Cloth mailed to you. Simply click here then fill out the form and enter offer code: E-Cloth then confirm your email to complete your request. Offer valid for US shipping only! Whilre supplies last. You'll also have exclusive access to excellent resources, free samples, product announcements, and exciting new offers.
The following screenshot is of the current offer on the company's website at the time of this posting. It's at the sole discretion of the company offering the freebie/sample to fulfill any and all requests. Remember, VonBeau does not send out any free stuff.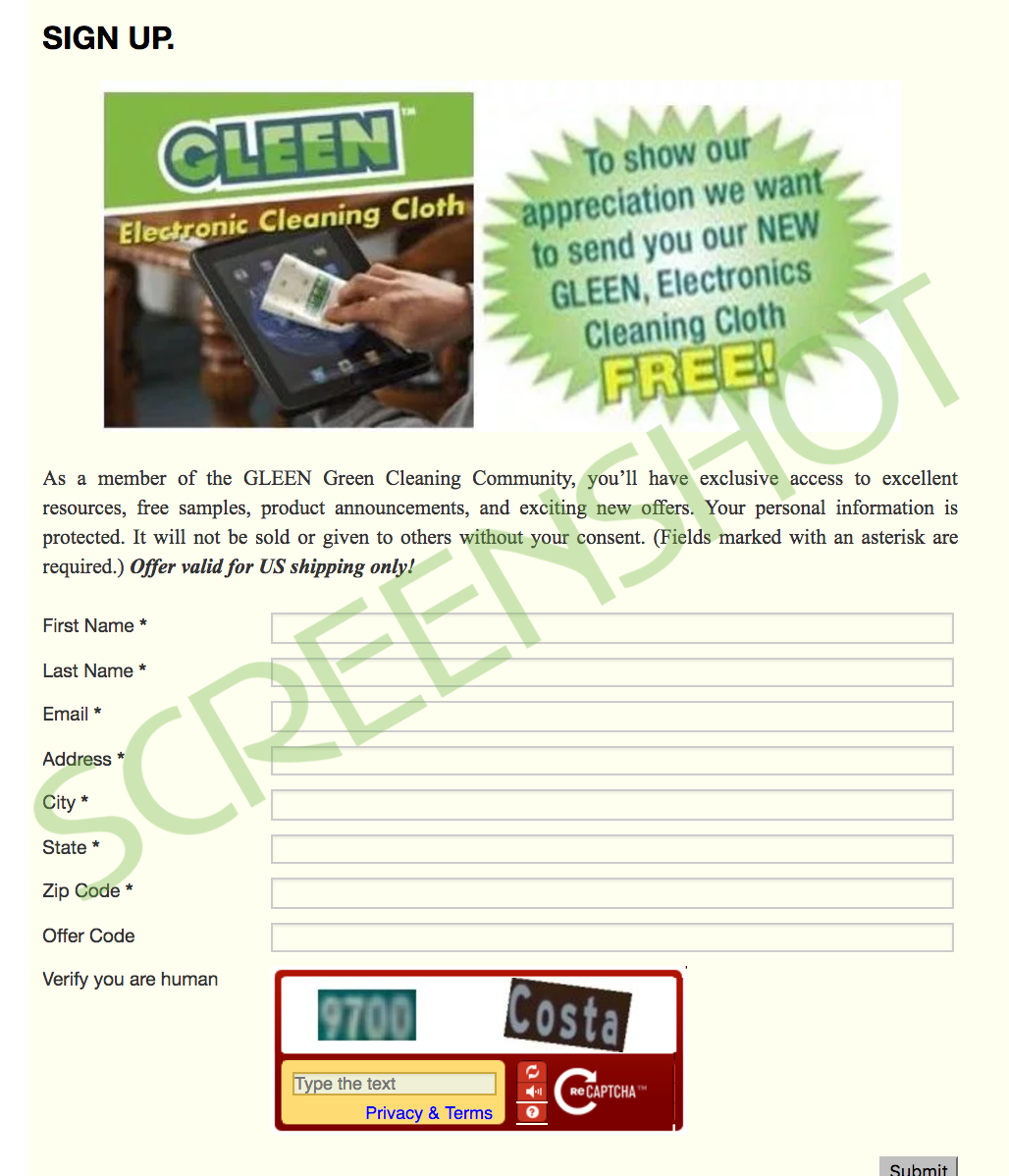 About GLEEN
GLEEN, combined with the power of water, safely and effectively cleans hundreds of surfaces. This unique 16 x 16 inch cloth effortlessly cleans windows, mirrors, marble countertops and more, with only water, for a streak free gleam. No need for expensive sprays, harsh chemicals or paper towels. Just dampen GLEEN with water, wring it out and experience easy cleaning, every time. The patented fiber technology leaves behind absolutely no streaky residue or scratches and cleans the following materials: glass, ceramic, chrome, plastic, marble, fiberglass, stainless steel, leather, granite, acrylic, vinyl, wood, porcelain and aluminum.
Posted by MrsVonBeau ~ See more
Freebies