FREE TummyZen Heartburn Relief Sample
TummyZen if offering up a FREE Sample of Heartburn Relief Caplets over on their website. To request yours, click this link then scroll down and click on the "Click Here" button and fill out the form that pops up. While supplies last. Thank you Danielle!
About TummyZen
Relief starts within minutes because TummyZen not only neutralizes excess acid, it stops acid production. Technically speaking, it halts the secretion of chloride ions in your parietal cells to regulate the release of acid into your stomach.
Remember, VonBeau does not send out any free stuff. The following screenshot is of the current offer on the company's website at the time of this posting. It's at the sole discretion of the company offering the freebie/sample to fulfill any and all requests.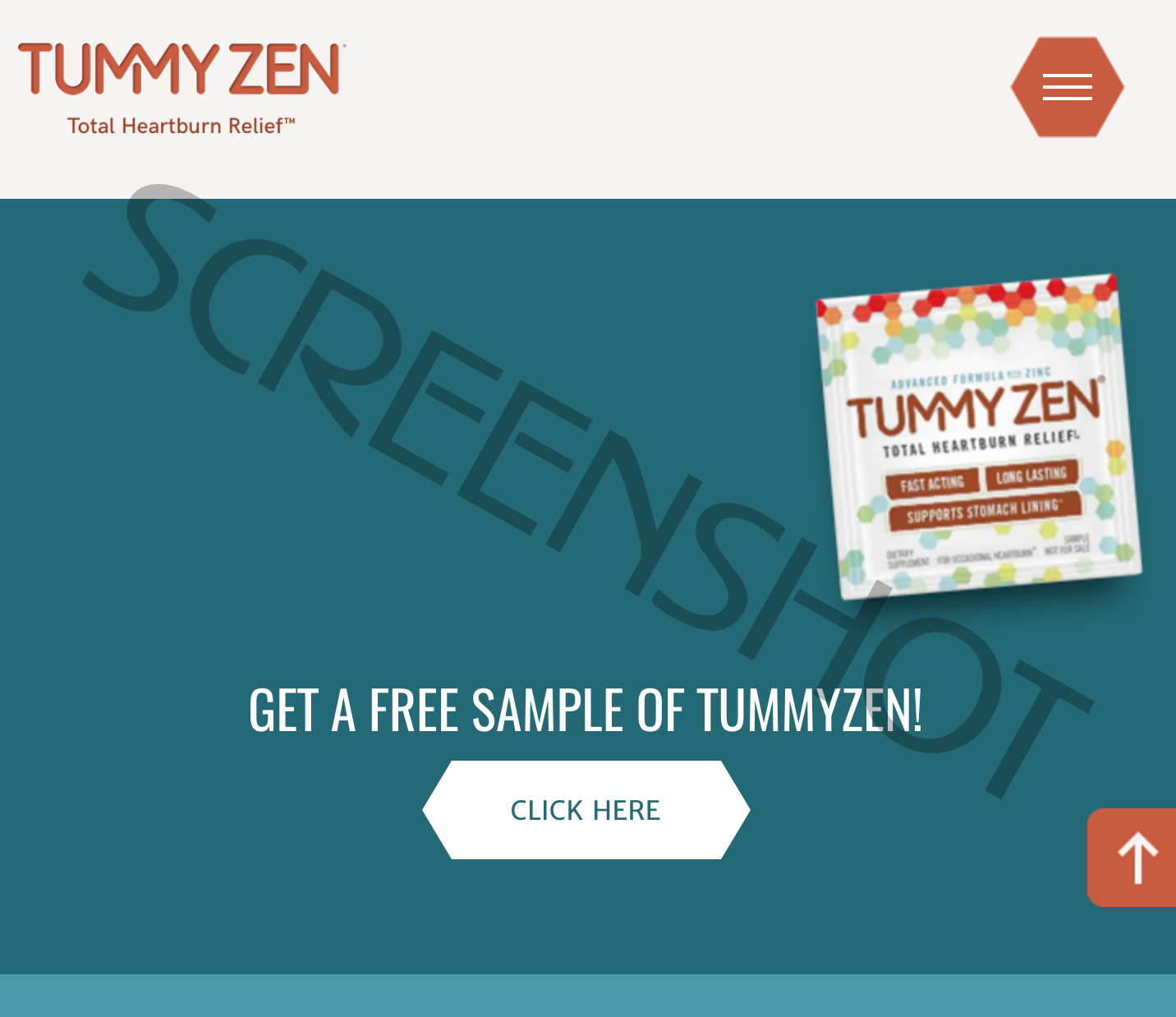 Posted by MrsVonBeau ~ See more
Samples