FREE sample of Neuro Motivate
Looking for a supplement to enhance brain and muscle function? Buried Treasure Liquid Nutrients is offering a FREE sample of Neuro Motivate in the single serving Nutripac while supplies last! To get yours, click this link then fill out the form on their site. Allow up to 6 weeks for delivery.
Remember, VonBeau does not send out any free stuff. The following screenshot is of the current offer on the company's website at the time of this posting. It's at the sole discretion of the company offering the freebie/sample to fulfill any and all requests.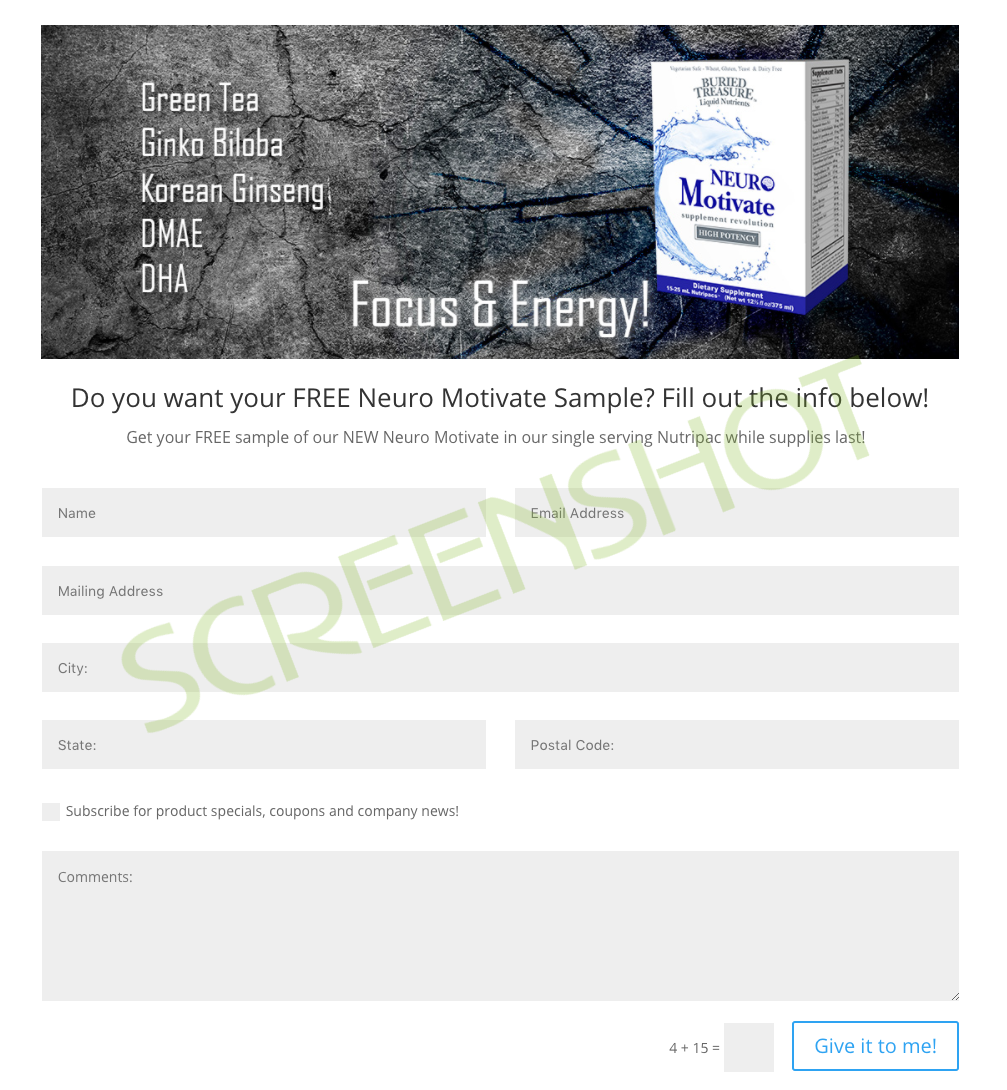 About Neuro Motivate
Stimulate your brain and energize your body with Buried Treasure's innovative new formula - Neuro Motivate. Neuro Motivate is body-building for your brain with an unparalleled power-packed synergistic effect. Each ingredient focuses on enhancing and optimizing brain function beyond a temporary boost of energy. Motivate Neuro has more nutrients to support brain health and function than you would imagine possible in one supplement. - Phospholipid Complex including Alpha-GPC glycerophosphocholine - a purified choline which effects neurotransmitters - Traditional herbs and antioxidants such as Korean Ginseng, Ginko Biloba and super fruit Gota Kola offer powerful nutritional support alongside Green Tea.
Posted by MrsVonBeau ~ See more
Samples