FREE Complete Hair Care System Sampler Kit
LivSo is offering up a FREE Complete Hair Care System Sampler Kit over on their facebook page for a limited time. To get yours, head over here then click on the "Sign Up" button in their post then fill out the form to claim your sample pack. This will only be available while supplies last. Thank you Niccole!
Additional Info
If you don't see the form, you may need to resize your screen.
About LivSo Haircare Products
LivSo Shampoo cleanses hair with a rich lather that reduces dryness, flaking, and itching. LivSo Conditioner uses a masterfully made formula to give kinky curly hair slip and detangling ability. And LivSo's Moisturizing Lotion deeply moisturizes the scalp and strengthens hair follicles. Use the complete collection for strong, manageable, brilliantly lustrous hair.
Remember, VonBeau does not send out any free stuff. The following screenshot is of the current offer on the company's website/social media page at the time of this posting. It's at the sole discretion of the company offering the freebie/sample to fulfill any and all requests.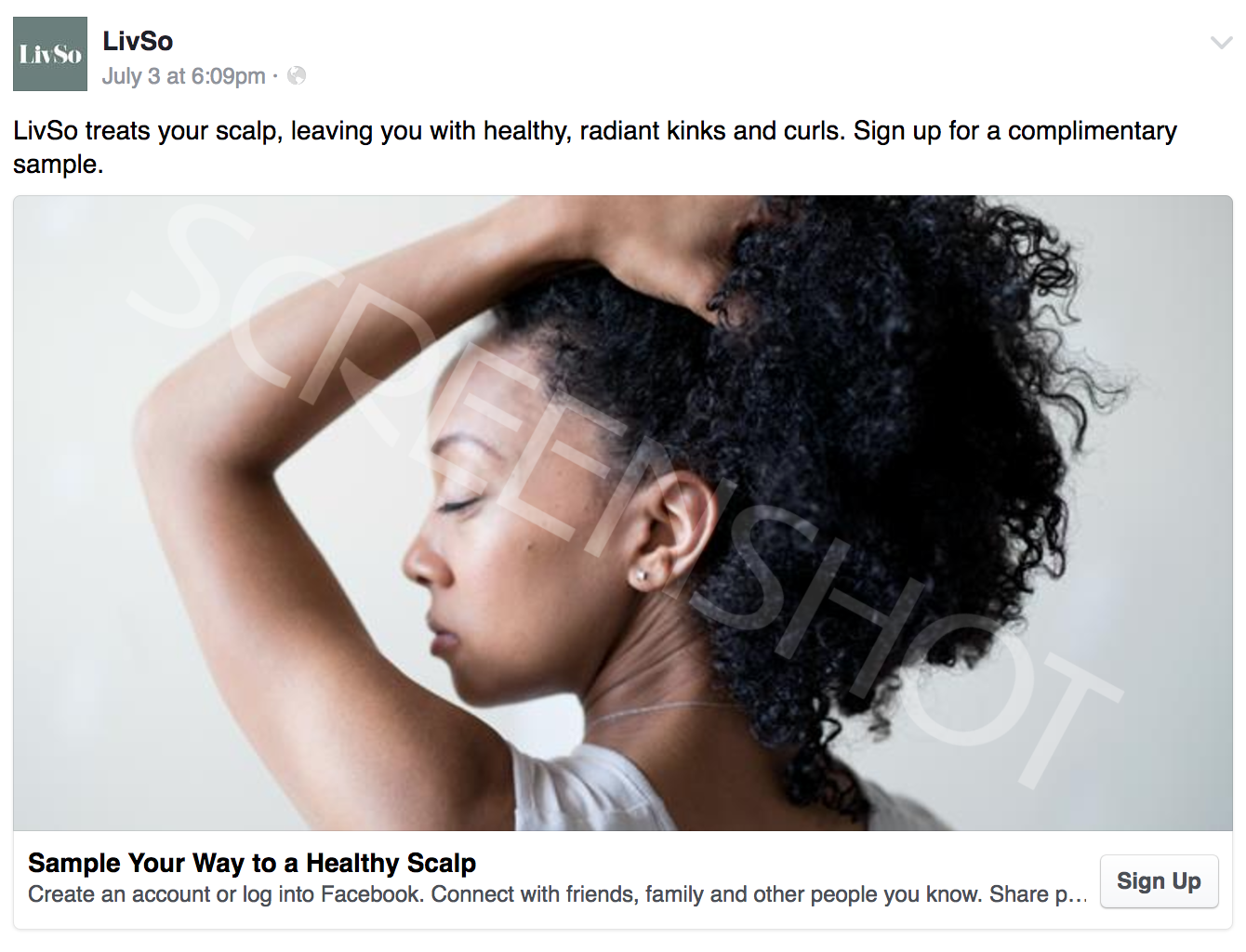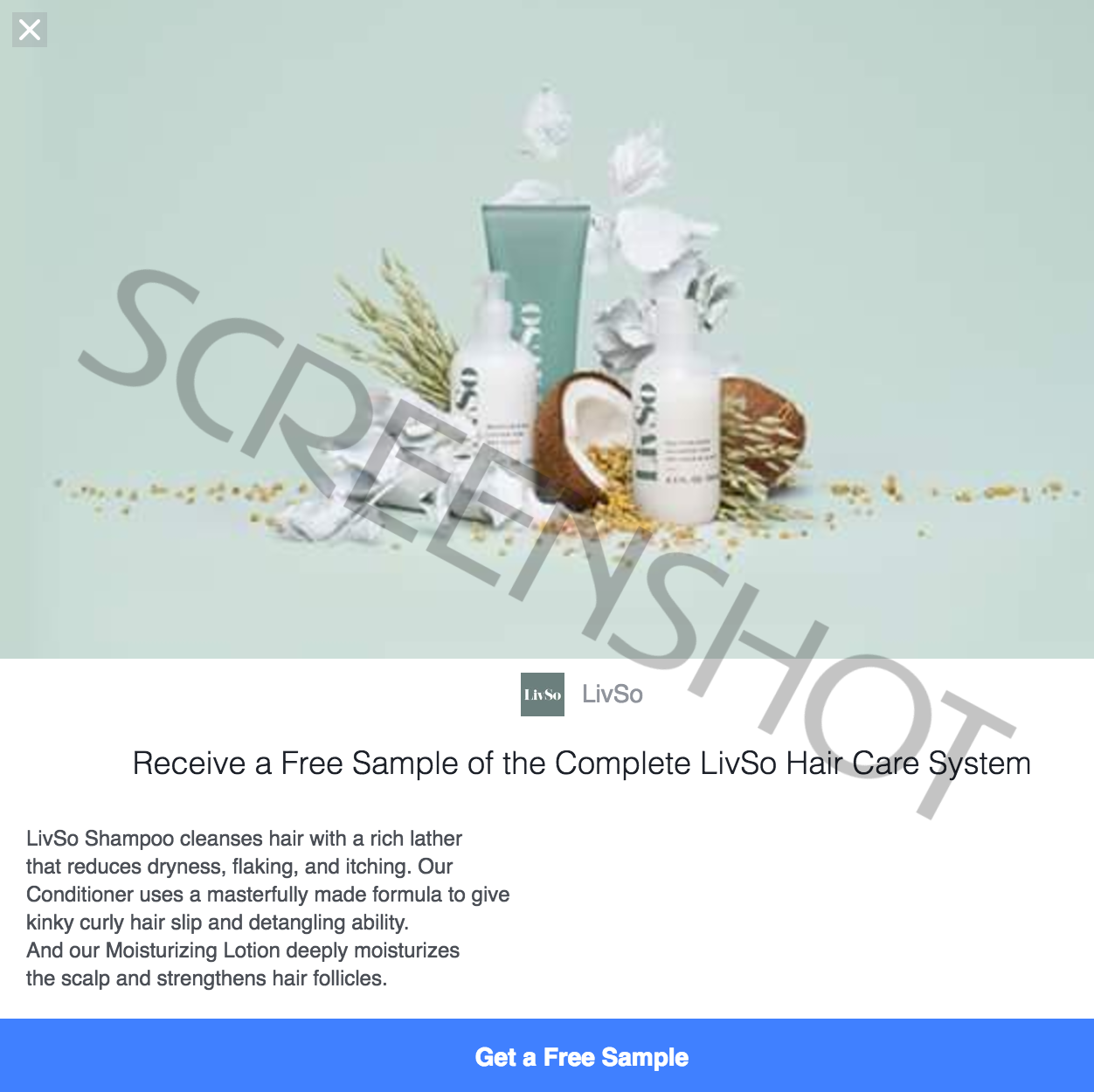 Posted by MrsVonBeau ~ See more
Samples