FREE Organic Fertilizer Sample
AgriPOWER is offering up a FREE Organic Fertilizer Sample (a $22 retail value). Plus, just for requesting a free sample, you'll also be entered to win a free years supply of fertilizer. Click here then fill out the form to sign up for your free sample today!
Remember, VonBeau does not send out any free stuff. The following screenshot is of the current offer on the company's website at the time of this posting. It's at the sole discretion of the company offering the freebie/sample to fulfill any and all requests.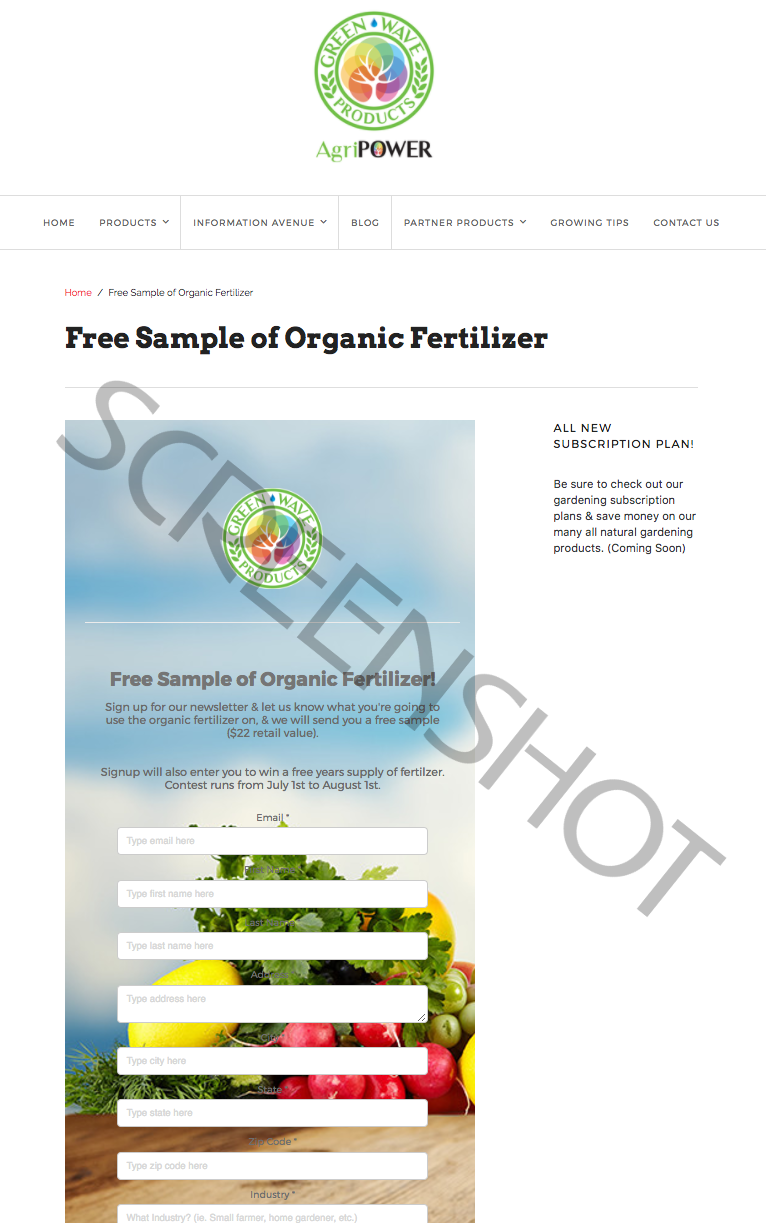 About AgriPOWER All Natural Organic-based Fertilizers
A naturally organic-based system that delivers richer quality, healthier produce, greater yields, and higher profits.
As an alternative to traditional fertilizers, AgriPOWER® is an environmentally friendly, cost effective, plant nutrition and soil rejuvenation system, which promotes short and long-term, rich, plant & soil sustainability for traditional and organic-based farmers, urban growers & gardeners, greenhouse operators, landscapers, and homeowners. Its ingredients are from nature's plants & organic-based minerals. A complete natural fertilizer.
Posted by MrsVonBeau ~ See more
Samples