FREE Sample of LivRelief Pain Relief Cream
Athletes reach for LivRelief Pain Relief Cream to ease pain from ankle sprains, hamstring strains, groin pulls and knee injuries. For a limited time, you can get a FREE Sample of LivRelief Pain Relief Cream to try before you buy. Click here then fill out the form to request your free sample.
Remember, VonBeau does not send out any free stuff. The following screenshot is of the current offer on the company's website at the time of this posting. It's at the sole discretion of the company offering the freebie/sample to fulfill any and all requests.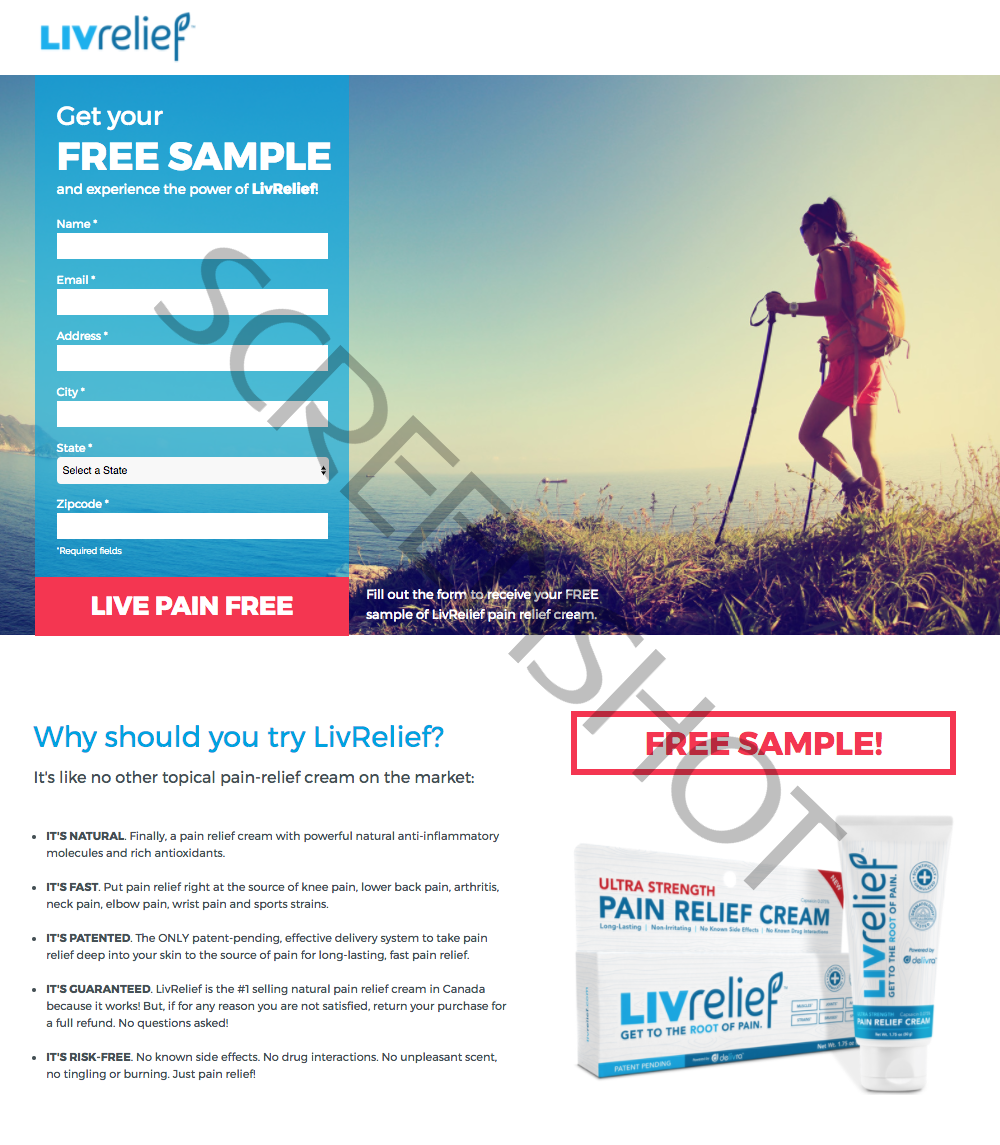 About LivRelief
Like a sprinter, patent-pending LivRelief is fast-acting. Like a marathoner, it's long-lasting. Plus, it's fragrance-free, paraben-free, petroleum-free and gluten-free – and there are no side effects and no known drug interactions. LivRelief's natural active ingredient is delivered to the root of the pain by Delivra, a deeply penetrating, patent-pending system developed by a Canadian molecular pharmacologist. When you apply LivRelief, you won't feel the burn associated with many pain relief creams. There are no tingling sensations that have little to do with whether a product actually relieves your pain.
Posted by MrsVonBeau ~ See more
Samples