FREE Vaseline Mature Skin Lotion Sample
Unilever is offering up a FREE Vaseline Mature Skin Rejuvenation Lotion Sample to women that shop at Target and are 44 years old or older. Click here then select your age from the drop-down menu and select the store where you most frequently purchase body lotion. If you qualify, a form will appear for you to request your free sample. While supplies last. Allow about 6-8 weeks for delivery.
About Vaseline Mature Skin Rejuvenation
From the very first application, Vaseline® Intensive Care™ Mature Skin Rejuvenation Healing Moisture Lotion starts to transform your skin from dry and depleted to healed and balanced. Make Vaseline Mature Skin Rejuvenation Healing Moisture Lotion a part of your menopausal skincare routine and your skin will feel deeply moisturized all day long.
Remember, VonBeau does not send out any free stuff. The following screenshot is of the current offer on the company's website at the time of this posting. It's at the sole discretion of the company offering the freebie/sample to fulfill any and all requests.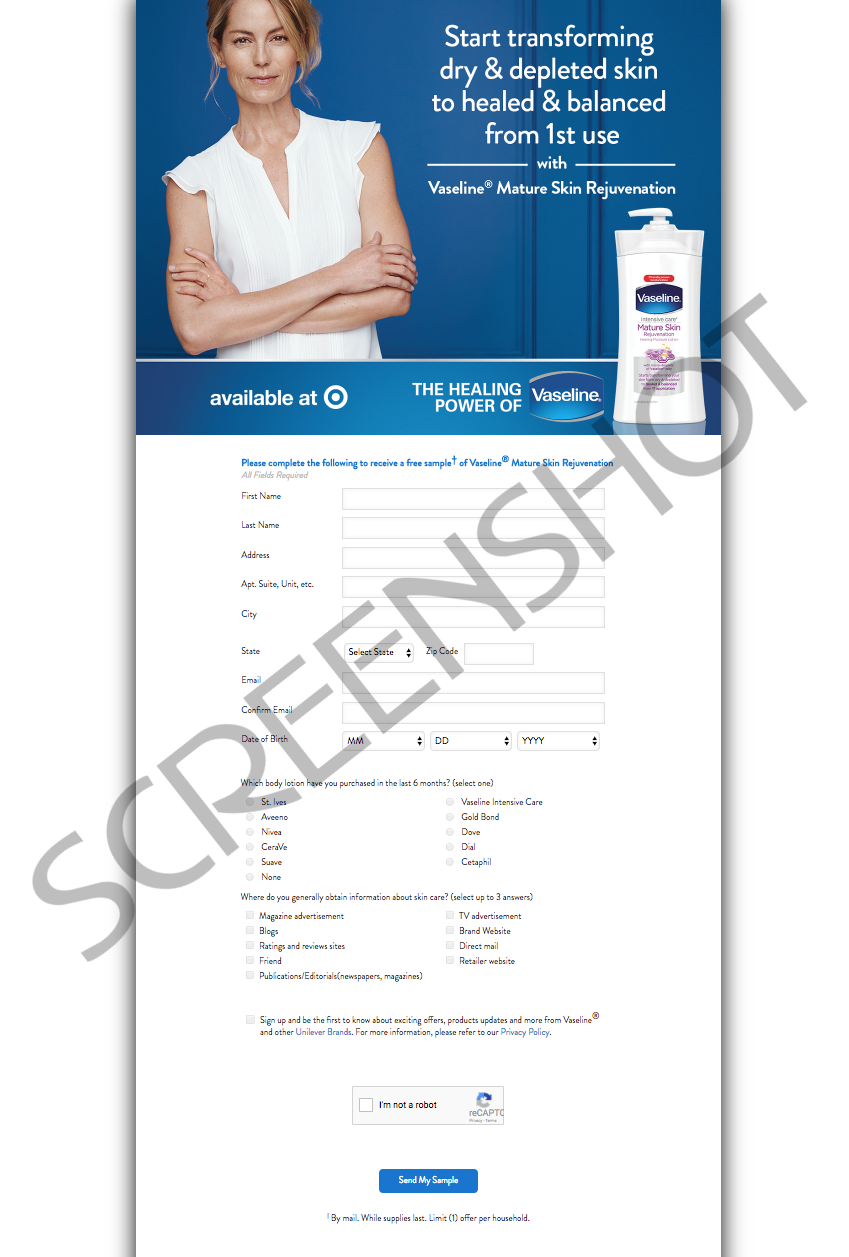 Posted by MrsVonBeau ~ See more
Samples