FREE Stylish Cigar Tube
Jun 12, 2017 @ 11:58AM CDT
|
Comment
Black & Mild is offering a FREE Stylish Cigar Tube to members of their website. If you're 21 or older, head over here first and register or log then click here and "Submit Your Wit" to share a quote then click "Get Yours" to claim your FREE gift. Limit 1 offer per eligible smoker 21 years of age or older, while supplies last through 12/31/17.
Black & Mild
Black & Mild is a pipe tobacco cigar brand sold with a plastic or wood tip, filter tip, untipped, or in a shorter version called a Fast Break, which is about half of the size of a regular Black & Mild. They are shaped like a cigarillo.
Remember, VonBeau does not send out any free stuff. The following screenshot is of the current offer on the company's website at the time of this posting. It's at the sole discretion of the company offering the freebie/sample to fulfill any and all requests.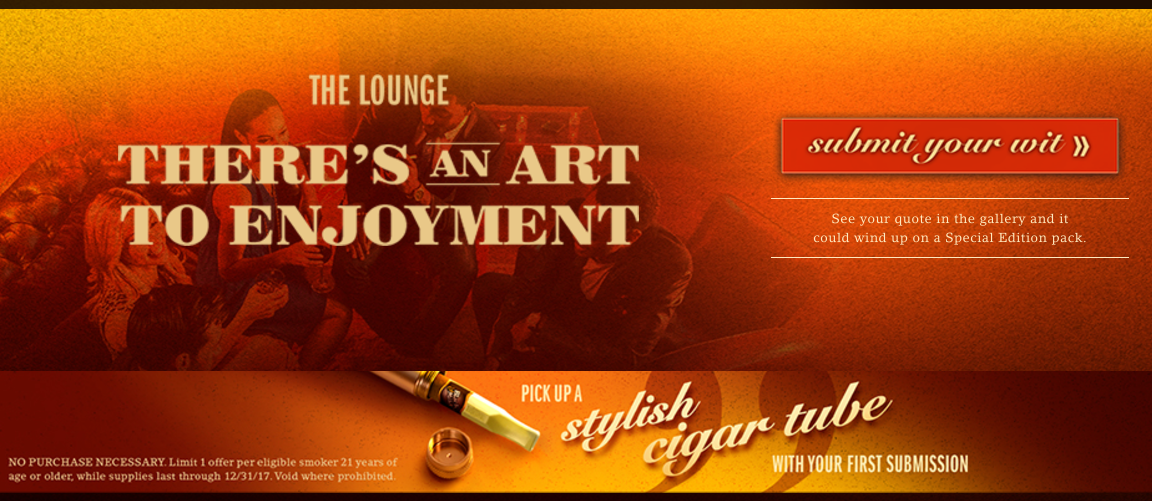 Posted by MrsVonBeau ~ See more
Freebies