FREE Liquid Pedicure Foot Powder Sample
Jun 12, 2017 @ 9:01AM CDT
|
Comment
FREE Liquid Pedicure Foot Powder Sample with FREE Shipping - Liquid Pedicure is a foot powder that, when dissolved in a pail of warm water, forms an amazing 15 minute footbath solution. For a limited time, you can request a FREE Sample of Liquid Pedicure Foot Powder and they'll even ship it for FREE as well! Click here then fill out the form and include your complete mailing address (street, city, state and zip) on the "Your Address" field. Leave a comment below and let us know if you request yours!
About Liquid Pedicure
It works by soothingly loosening and exfoliating dead callused skin. This process destroys odorous bacteria, uncovers healthy skin and allows your feet to breathe. Within minutes of your very first footbath, your feet will start to show a noticeable improvement. Your feet will look better, feel better, stop smelling and stop itching!
Remember, VonBeau does not send out any free stuff. The following screenshot is of the current offer on the company's website at the time of this posting. It's at the sole discretion of the company offering the freebie/sample to fulfill any and all requests.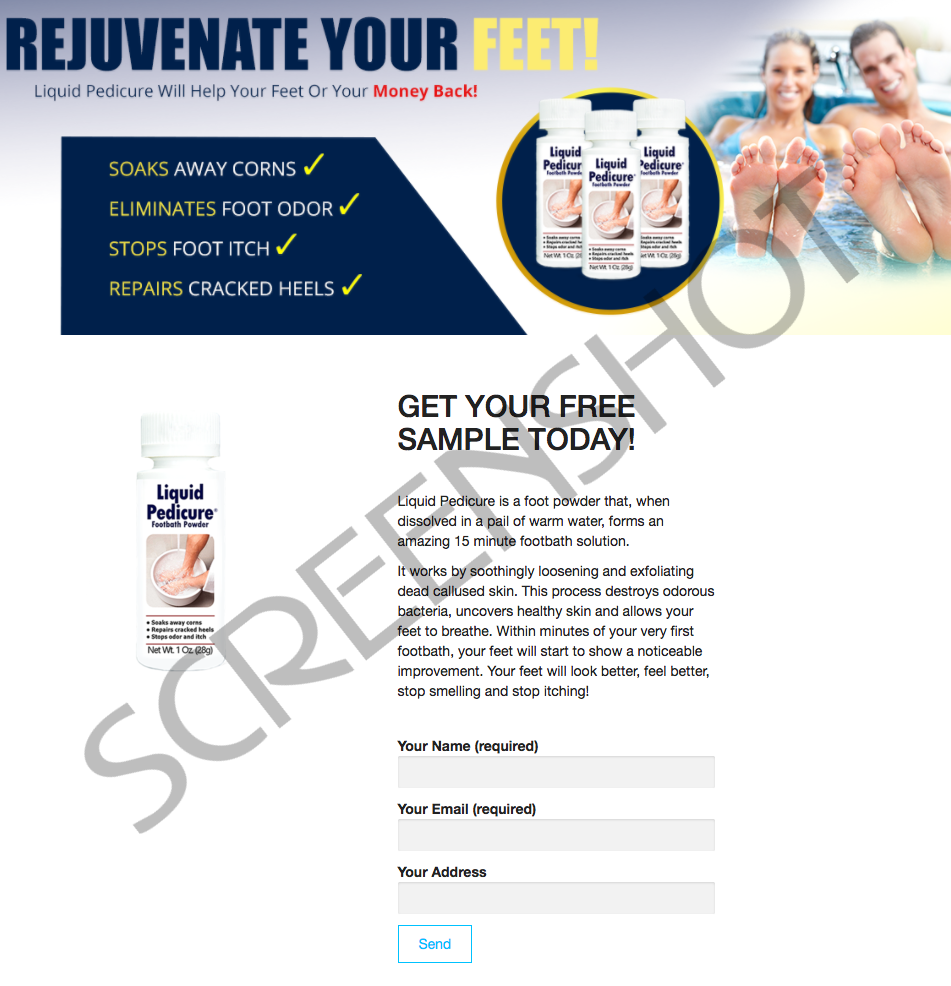 Posted by MrsVonBeau ~ See more
Samples