FREE $5 Credit to Spend at TCBY
Score a FREE $5 TCBY Credit to spend at your local TCBY store on a FREE Treat when you download the free TCBY app for iOS or Android and create an account! To get your free $5 to spend, sign up through our link or one from the comments below by entering your email address on the form then your mobile number. You'll receive a link to the app sent directly to your mobile phone then simply register for an account in the app using the same email you entered on the form and download the app so you can use your $5 credit towards anything on the menu at a participating TCBY! Enjoy!! Even better, they have an "Invite" feature in the app where you can share your referral link with friends & family so they can receive their first treat free (up to $5) and you can earn a $3 referral reward! Feel free to share your referral link in the comments below! To do so, simply click on register or log in at the top right of this page (rotate screen if on mobile) then post your comment with your referral link.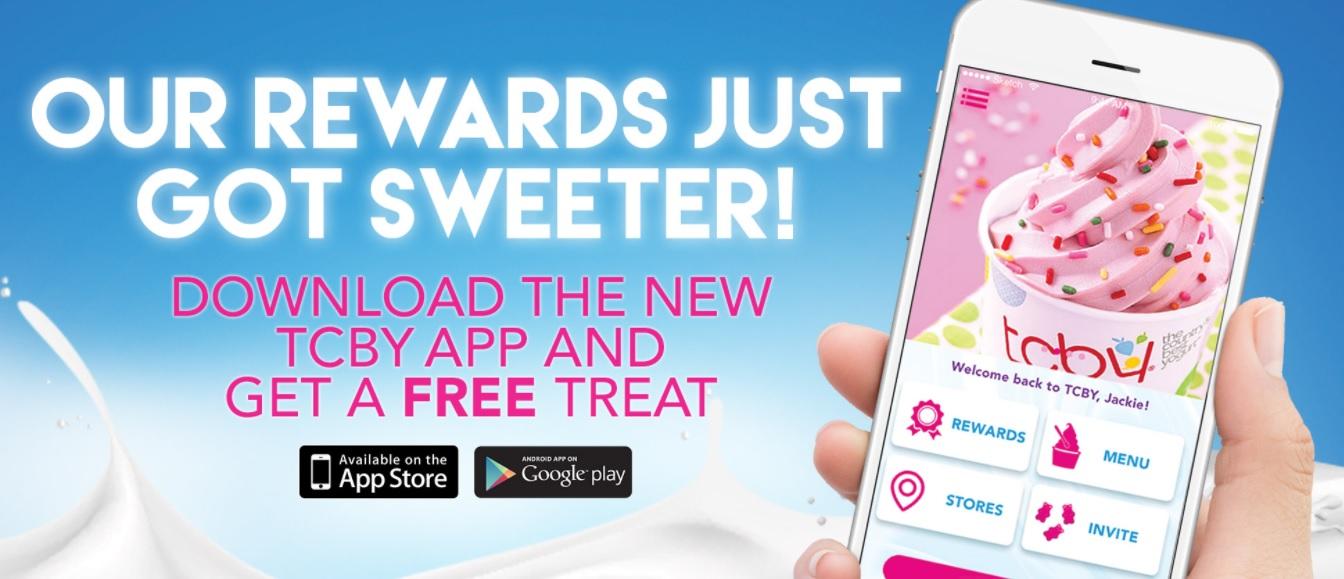 About TCBY
TCBY (The Country's Best Yogurt) is an American chain of frozen yogurt stores. It is one of the largest U.S. retailers of soft-serve frozen yogurt.
Posted by MrsVonBeau ~ See more
Freebies