Free Toothbrush, Toothpaste & Floss
Brush Thirty Two, a new monthly dental subscription box, is offering new members their first monthly box for FREE (Regularly. $7). The basic box includes dental floss, minty fresh toothpaste, and a high quality toothbrush. Click here then apply the code: B32 at checkout to make your total $0.00. You will need to enter a credit card to checkout but you will not be charged for your first box. However, if you do not want to continue at full price after you receive your first free box, you must contact them to cancel or you will be billed the regular monthly box cost of $7.
About Brush Thirty Two
Brush Thirty Two is a subscription based dental care company that sends high quality dental products to your door monthly.
Remember, VonBeau does not send out any free stuff or products. The following screenshot is of the current offer on the company's website at the time of this posting. It's at the sole discretion of the company offering the freebie/sample/deal to fulfill any and all requests.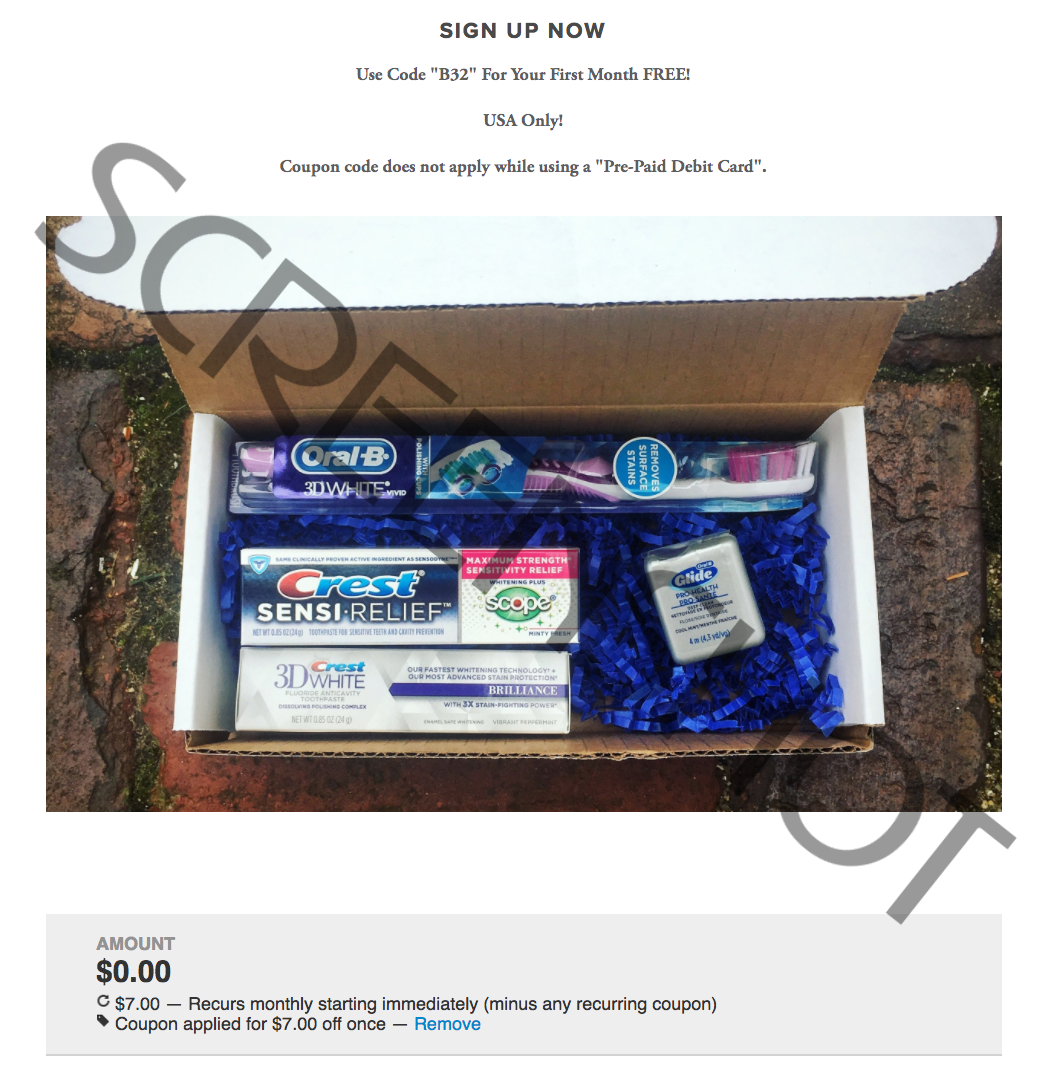 Posted by MrsVonBeau ~ See more
Deals