FREE Kibble & Freeze Dried Dog Food Sample
Jun 10, 2017 @ 6:27PM CDT
|
Comment
Looking for the perfect food for your dog? Texas Mills is offering up a FREE Breakaway Kibble & Freeze Dried Dog Food Sample so your pooch can try before you buy. Click here then scroll down and fill out the form to request yours. This offer will only be available while supplies last. Thank you Brandee!
Remember, VonBeau does not send out any free stuff. The following screenshot is of the current offer on the company's website at the time of this posting. It's at the sole discretion of the company offering the freebie/sample to fulfill any and all requests.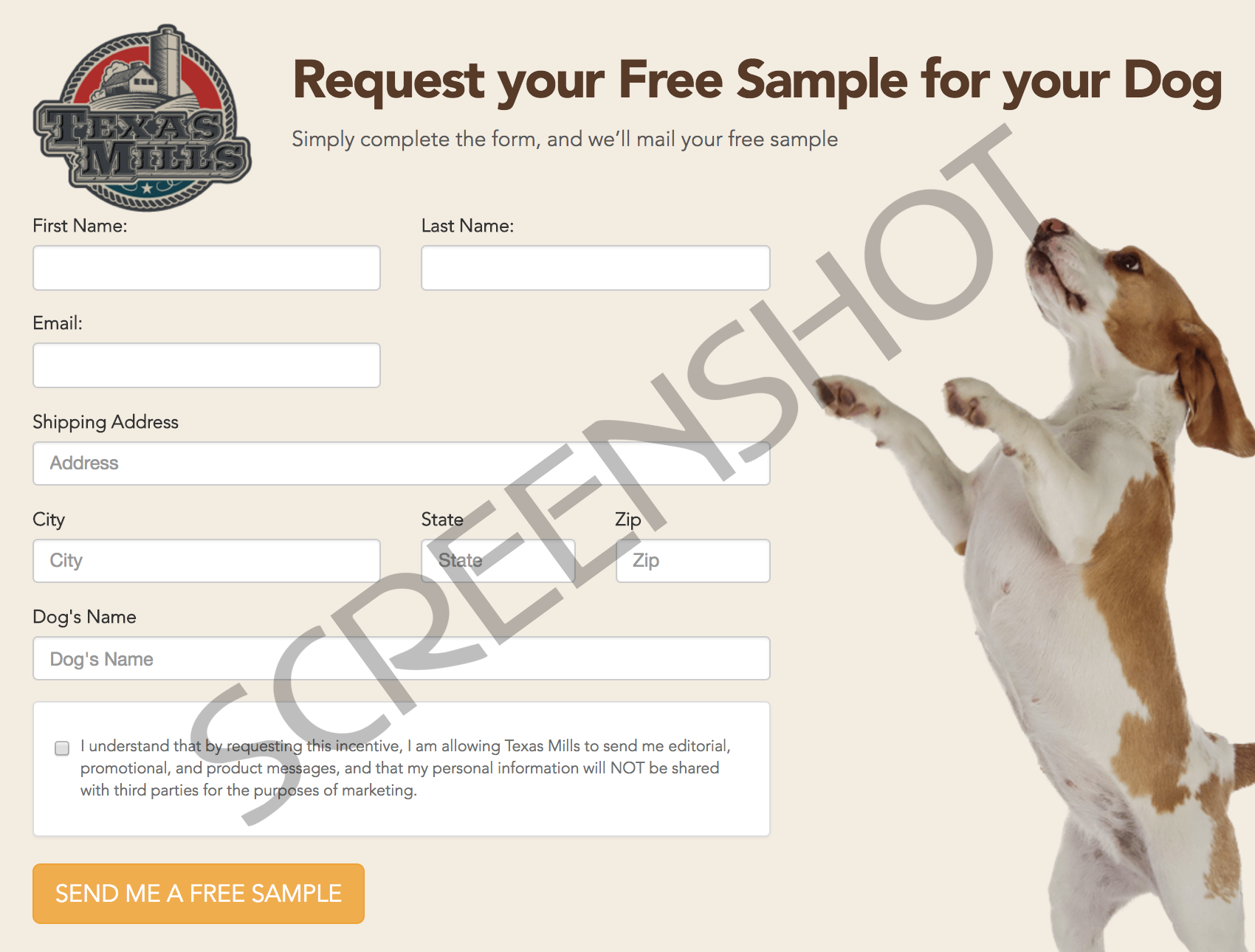 About Breakaway
Breakaway uses a single source freeze-dried raw kibble for better tolerance of protein allergies. The kibble is made to maximize both palatability and digestibility. During production, they completely saturate the kibble in their custom nutrient mix, featuring organic and natural proteins, fruits, vegetables, enzymes, pre/probiotics, and antioxidants. After the cooking process, they blend in freeze dried meat chunks. They use ingredients that offer a naturopathic purpose or remedy. The dandelion greens provide a liver detox, dried bacillus coagulans fermentation product are for probiotic health, green lipped muscles are for joint health, dried blueberries provide healthy antioxidants, and turmeric has well known anti-inflammatory properties. Breakaway is also naturally preserved.
Posted by MrsVonBeau ~ See more
Samples