3 FREE Organic Product Samples
TrySome is offering up 3 FREE Organic Product Samples with free shipping when you use the code trysomefriend at checkout! As a TrySome member, you are entitled to select 3 different samples for each 30-day period. Supplies are limited and available while supplies last. Hurry over here and add 3 items to your cart then create a free account and apply the code: trysomefriend at checkout to make your order completely FREE!! No payment info required. Act fast before everything is sold out. Please note by selecting a sample you agree to participate in a short survey about the product to help the ethical manufacturers improve their products. Leave a comment below and let us know which three items you choose!
Remember, VonBeau does not send out any free stuff. The following screenshot is of the current offer on the company's website at the time of this posting. It's at the sole discretion of the company offering the freebie/sample to fulfill any and all requests.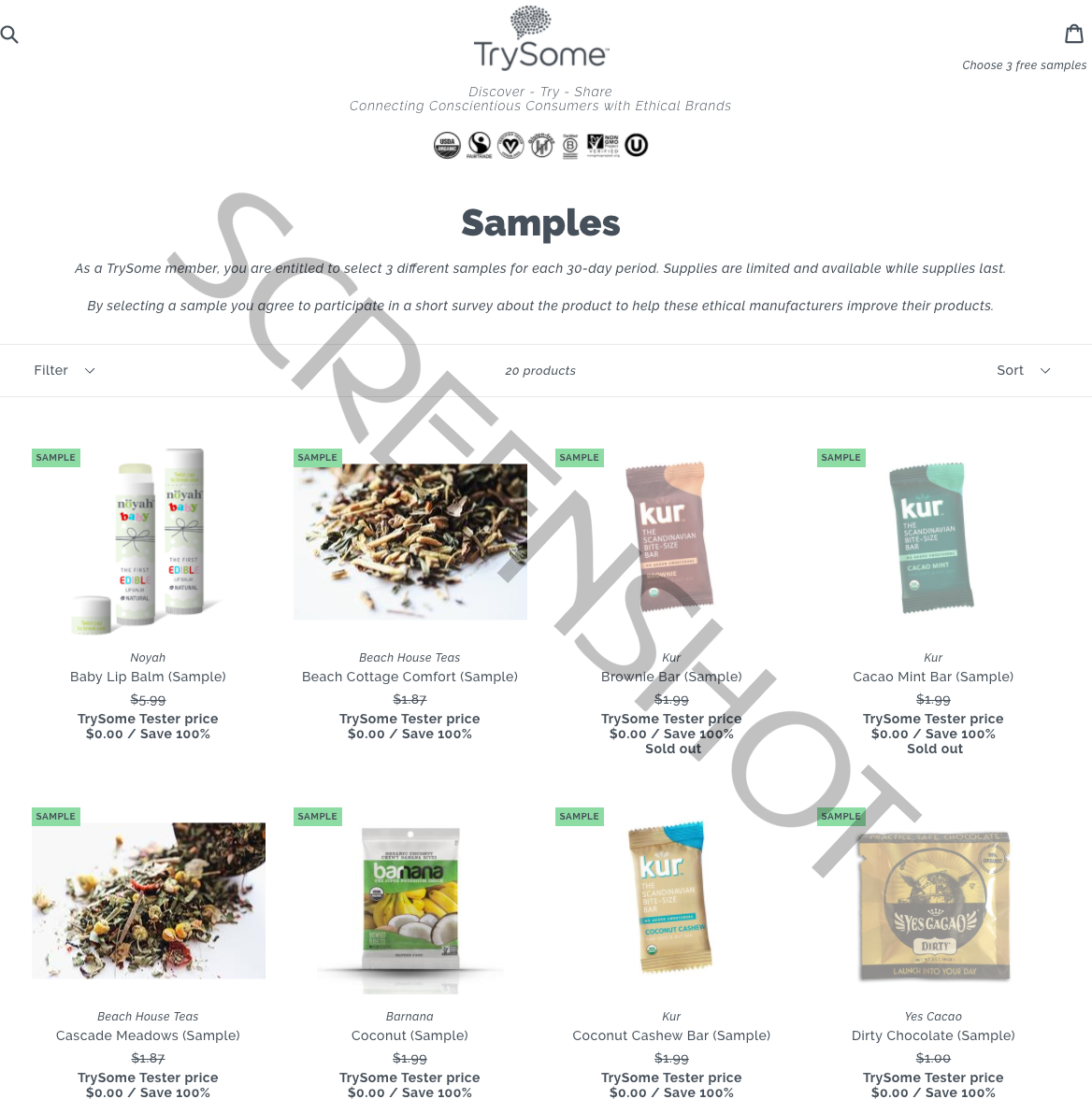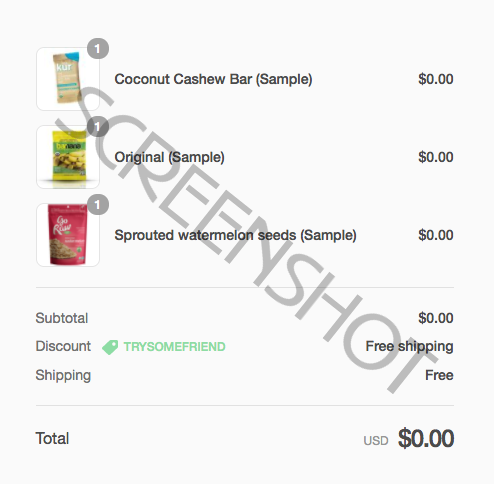 About TrySome
TrySome, a marketplace full of products that are good for you and good for the planet. You can finally choose from products that have an impact on issues you care about, like climate change. Try them, give us your thoughts, and we help our partners continue to improve them for everyone to enjoy, including Mother Nature.
Posted by MrsVonBeau ~ See more
Samples